Door-to-Door Design Ideas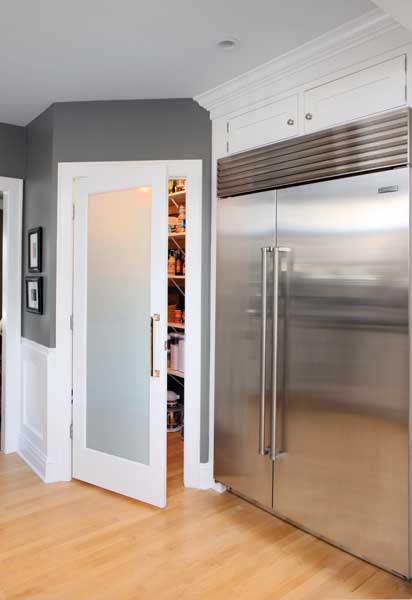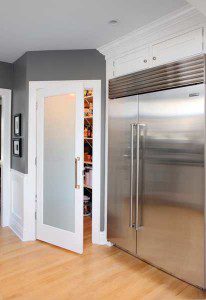 Are you open to different door styles? Whether it is for your pantry, living space, or basement, there are plenty of options that can reinforce the overall aesthetic of your home. In fact, your interior door can even become a beautiful focal point in the room. Here are some design ideas from our Normandy Designers that will have you moving from one door to the next.
Doors should complement the overall design. Once you have a handle on your overall design, the door can be chosen to reinforce that style.
Here are a few unique approaches to door styles:
Frosted Door – Frosted doors provide the best of both worlds, letting light in yet still granting privacy. In the case of a kitchen pantry, a frosted door hides basic essentials like canned goods and snacks, while contributing to the kitchen's overall style. Additionally, it could work well for a water closet, letting light in from the main room while maintaining seclusion. Another option outside of frosted in textured glass is obscured.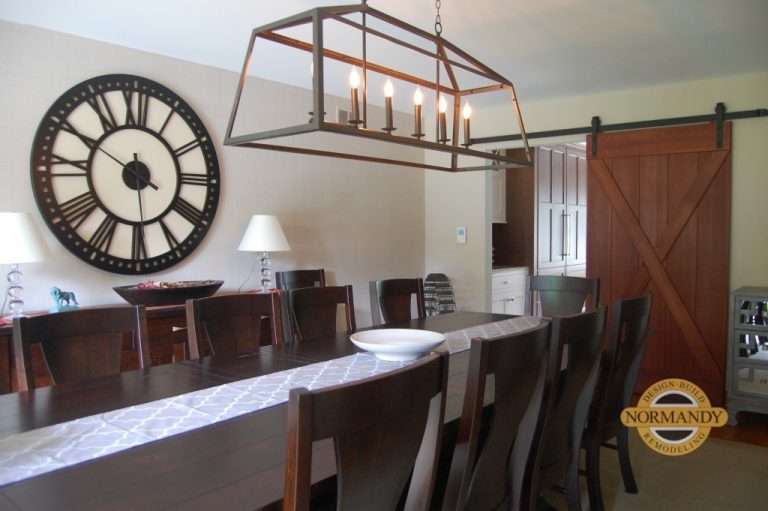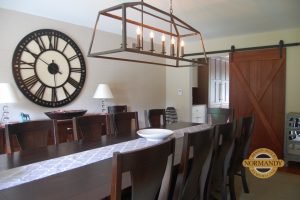 Barn Door – Rustic and industrial-chic spaces have been growing in popularity. One way to incorporate this type of style in your home is with a barn door. As a bonus, it is equally attractive whether open or closed.
French Door – A double French door is a nice way to link two adjoining rooms. It offers separation, yet still provides the option to have the rooms adjoining and the potential to have everything open.
All in all, there are so many door styles to choose from. You can also really cater to your home, for example with a beautiful arts and crafts style door with glass detailing or a modern, recessed panel or slab door with clean lines.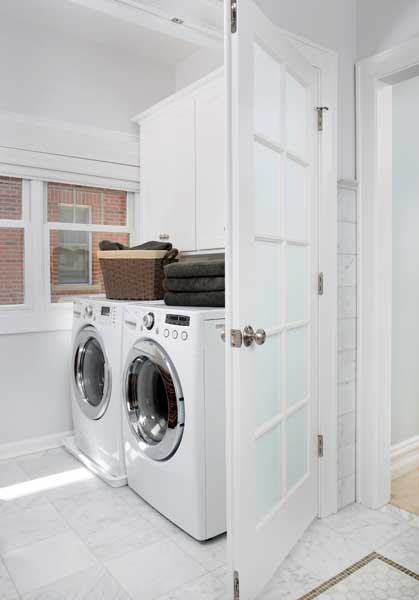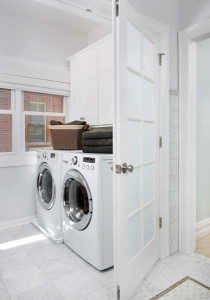 Once you have your door set, top it off with a knob! There are a variety of handles to choose from, and if you are thinking about aging in your home, consider a lever-style handle that is approved for ease of opening by Americans of Disabilities (ADA). Depending upon your design, there are also crystal knobs, or traditional hardware in nickel, brass or oil rubbed bronze.
Book some time with one of our Designers to discuss how to make your kitchen or home renovation have a cohesive look that fits your style. Or, register to attend an upcoming seminar to learn more about the details that go into a home remodel. You can also find more design ideas and information by checking out our photo galleries or following Normandy Remodeling on Facebook, Twitter, and Instagram.