Top Five Master Bathroom Must-Haves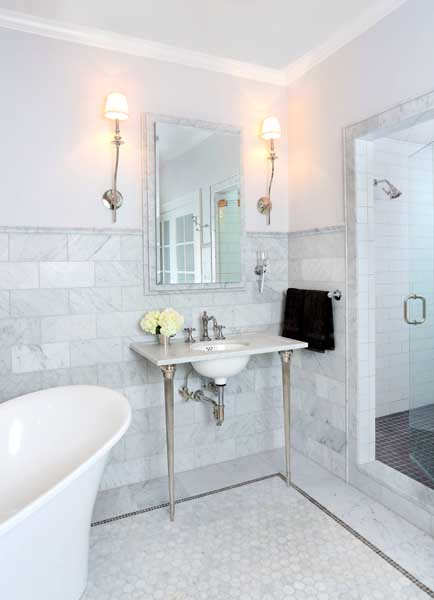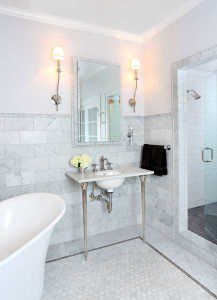 Are you in the beginning stages of your bathroom remodel? From your Pinterest board to your Houzz Idea Book, we are sure you have saved some beautiful and inspirational designs to help influence the look and feel of your space. However, we recommend checking to see if these five master bathroom must-haves from Normandy Designer Chris Ebert are on your list.
"While the design is important, some of the most important must-have items are the most practical," said Chris. "These are the features that are going to improve your everyday routine. Think water usage, lighting, and storage."
"However, that doesn't mean that they won't make your bathroom luxurious," added Chris.
So, without further ado, here are five features to incorporate into your master suite renovation: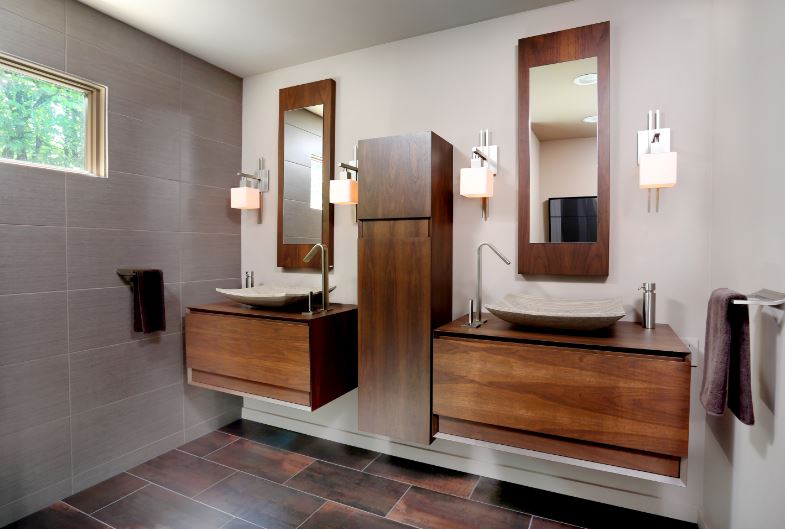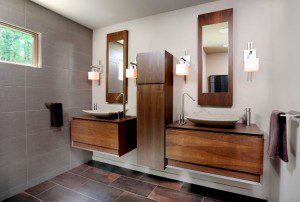 Task Lighting – You want to showcase yourself and your space in the best light possible. That is why bathroom lighting is so important. However, this doesn't just mean what's overhead. Task lighting such as lighted mirrors and medicine cabinets are extremely beneficial for everyday activities like applying makeup or shaving.
Hot Water Recirculating System – Imagine not having to wait for hot water.  It's a thing of the past when incorporating the recirculating system into your bathroom.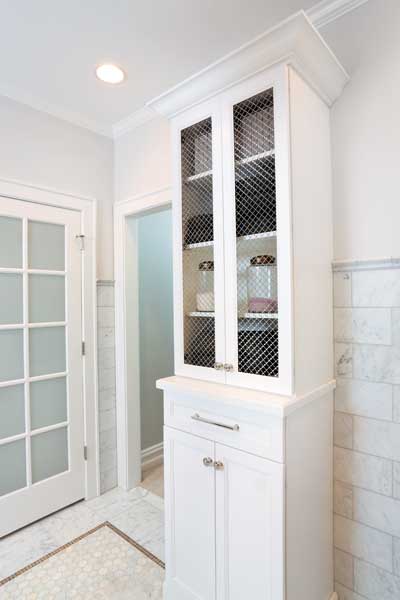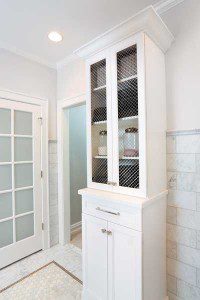 "There are a couple of ways to run this. The first is through a continuous loop of hot water running through the pipes. The second is through a pump underneath the sink. With either option, hot water is always close by."
Heated Flooring – During the cold winter months, you'll be thankful that you incorporated heated flooring. In fact, it may be the one thing that gets you out of bed and into the bathroom. Plus, adding this amenity doesn't limit your options for tile flooring, so feel free to fall in love with all types of ceramic and stone options.
Storage – From a closet to a tower made from custom cabinetry, a place to put everything in great luxury. Niches and open shelving within benches, vanities, and showers also help to provide additional storage, whether that is towels or toiletries.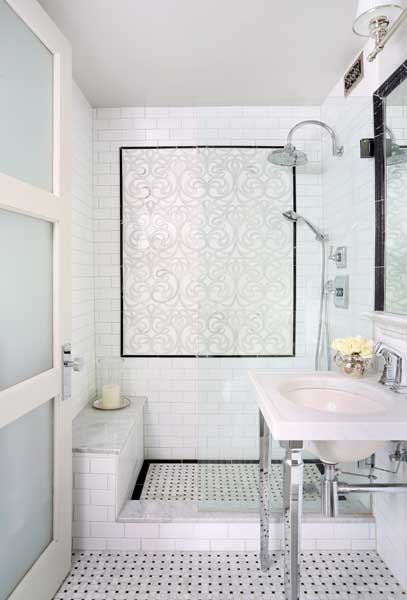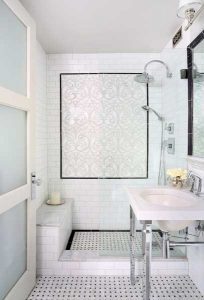 Shower Upgrades– The shower receives regular use, so it should have features that make the experience an indulgent one. This includes benches to take a seat or aide in shaving your legs and steam, which can help with stress, skincare, and sore muscles.
Set up a time with Chris to bring your bathroom vision to life. Or, register to attend our upcoming bathroom remodeling seminar to learn more about the renovation process and additional materials and design ideas to consider. You can also visit our bathroom remodeling photo gallery or follow Normandy Remodeling on Facebook, Twitter, and Instagram for more design ideas and inspiration.