Wide Open Spaces with Open Shelving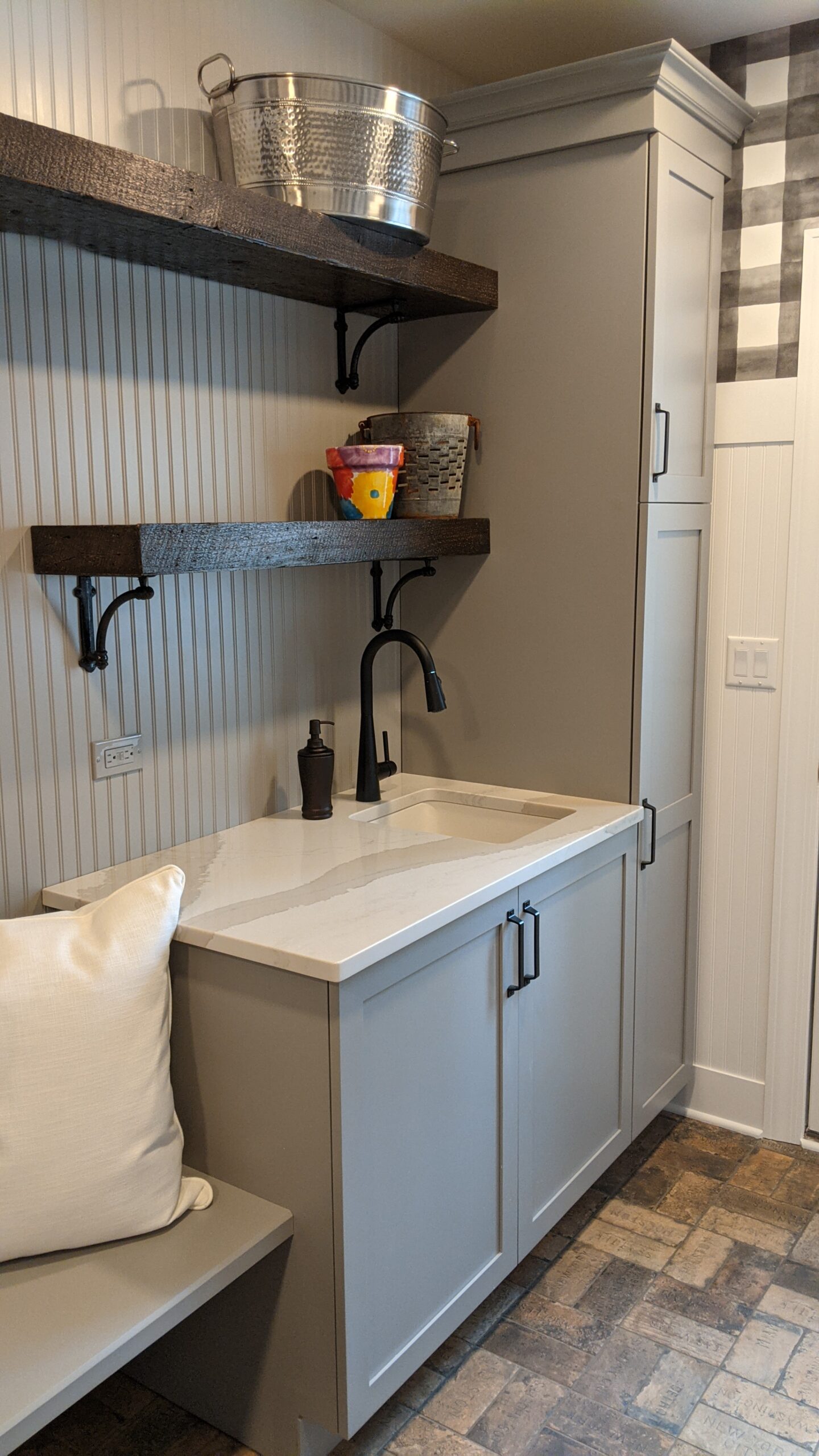 Extra storage is always useful, though if you have extra items such as colorful flowerpots or a collection of baseball caps, you may want them on display, rather than hidden inside a cubby. Open shelving in your mudroom is a functional and flexible way to display your wares and the shelves themselves can be a point of style.
Normandy Designer Becca Ruggiero says incorporating your shelving into the room's overall aesthetic is a great way to combine form and function. "There are numerous design aspects to open shelving, from the shelf material to the brackets or essential hardware that support them."
Before displaying and storing items in your mudroom, think of how the room functions, who uses it, and what it's used for. "Thicker shelves in a dark wood can elevate a traditional farmhouse feel. Opt for reclaimed barn wood if you can find it. This adds a bit of history and warmth to your home," recommends Becca.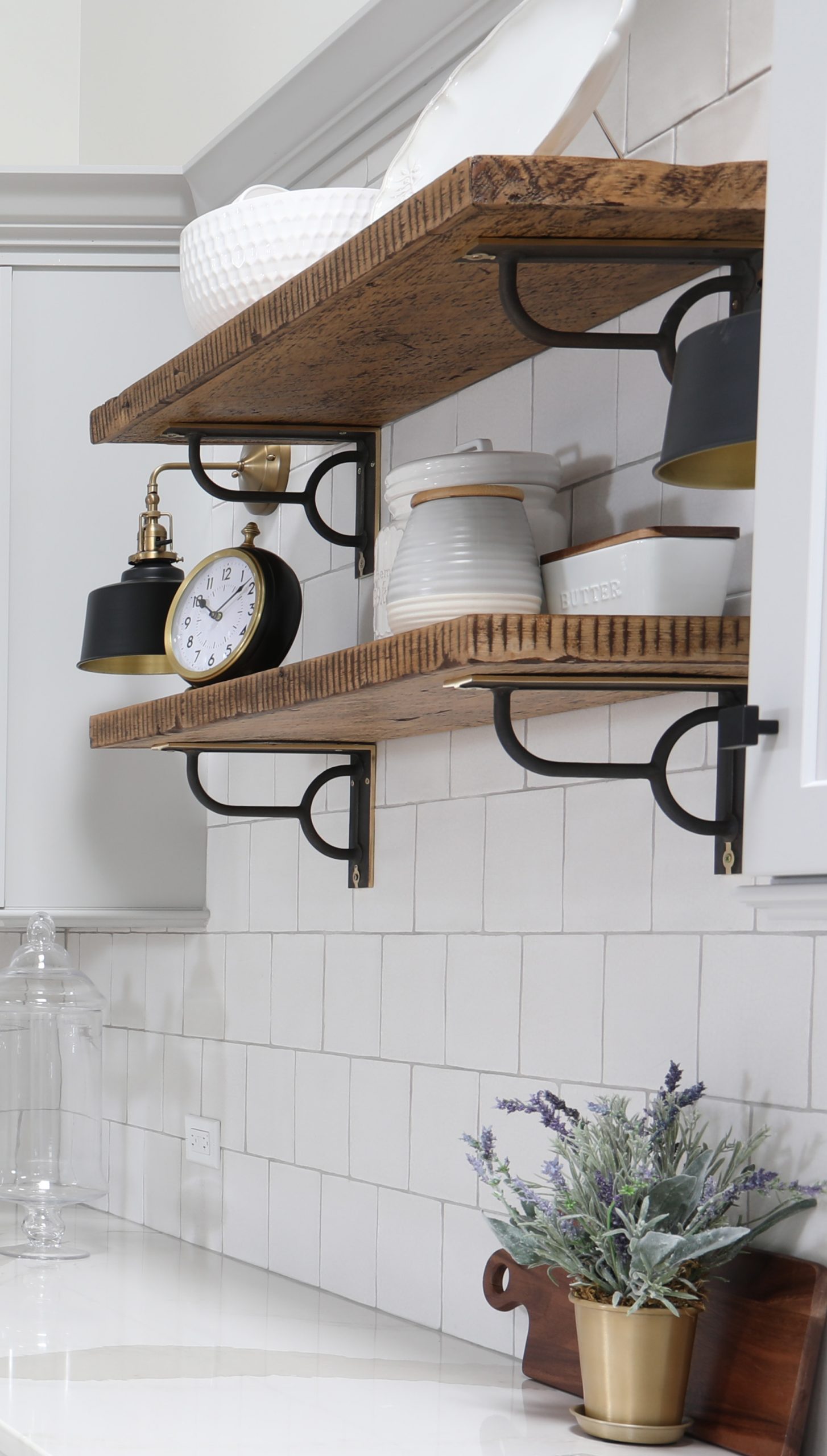 Select shelving brackets that not only add to the look but offer the right support for the weight of items stored. "Heavy black iron brackets complement substantial shelves and lend to a rustic appeal," Becca says. "Be sure you have enough brackets spaced accordingly to support longer shelves and recognize that some brackets may be purely decorative."
The ideal depth for open shelves depends on what they will be used for and where they will be hung in the room. "If the shelving is placed above a bench where people will sit, you want to be sure there is clearance, so no one bumps their head," Becca says. "In a bathroom, a shallower shelf would suffice, and perfectly suits the smaller toiletries kept there. In a bar, mudroom, kitchen, or another utilitarian room, deeper shelves are usually required to hold rows of glasses, heavy plates, or large pots."
With open shelving you don't need to worry about fixed storage space, as you would with a cubby. As your family's needs change, so does the space they require. A cubby may be perfect today for that sippy cup and teddy bear, but in a few years, you may need open space to keep backpacks and baseball cleats.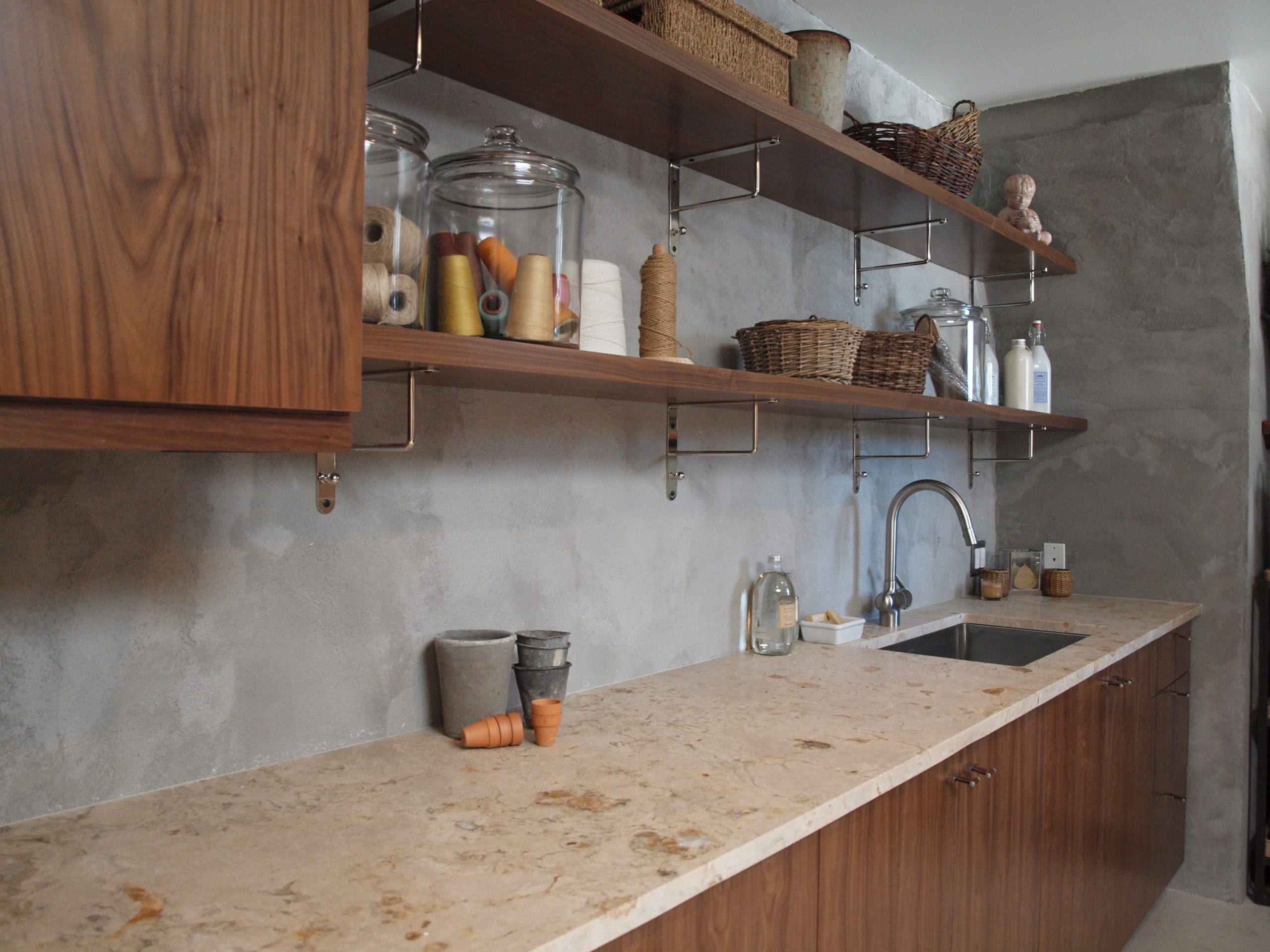 There is a downside to open shelving. "They can be a recipe for clutter if you're not purposeful," says Becca. "Instead of tossing together random items that gather dust, group like items and place in a decorative bin or basket that can be displayed."
Selecting shelving for your room remodel is just one of the many decisions you face when designing a space. Contact Becca to discuss all the big and small details of your next remodel. In the meantime, you can view some of our recent projects on Facebook and Instagram.