Debunk Trends and Stay Classically Cool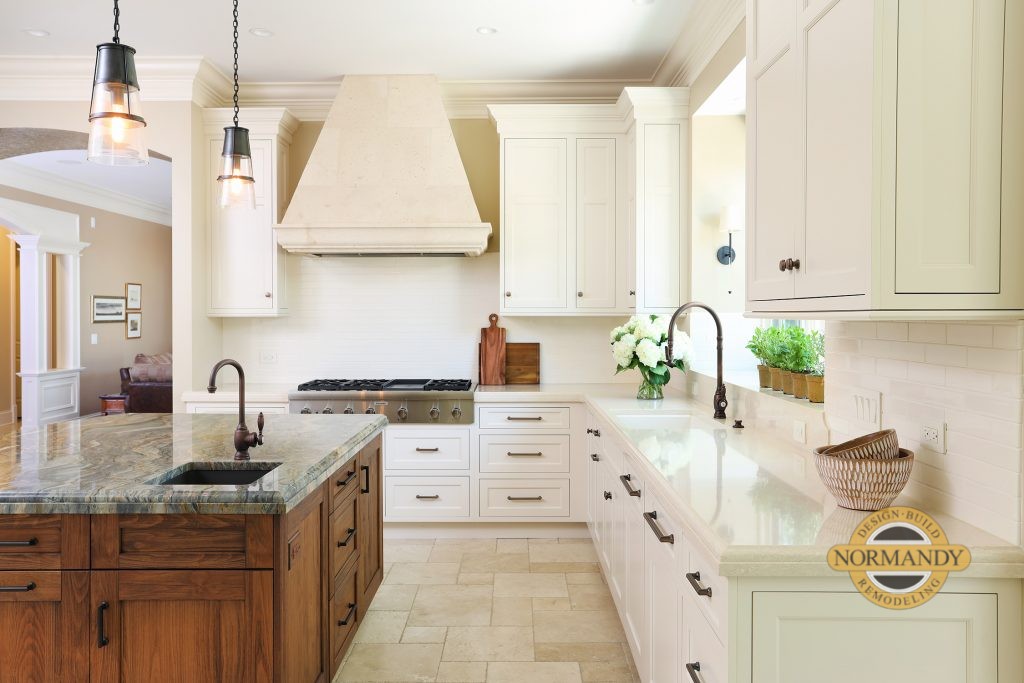 You know your style. It's classic, refined, yet fresh. Just like sidestepping the skinny jeans phase, you don't follow over-the-top design trends but still like to remain current. Normandy Designer Liz Reifschneider says that your home can reflect that feeling, too. "When you have an understanding of what constitutes timeless design, you'll be confident incorporating those elements to create a space that reflects your core style and will last for years."
Just like classic pieces in your closet, go with a look and feel that will last
It's okay if you don't follow trends. "What you want is a quality remodel that solves the design problem you have with your existing space.  Look for a style that stands the test of time," suggests Liz. "If you want to know what will look fresh even ten years from now, lean more contemporary, instead of traditional. Not many are opting for uber traditional anymore, which includes the substantial furniture, heavy draperies, ornate fixtures, and embellishments."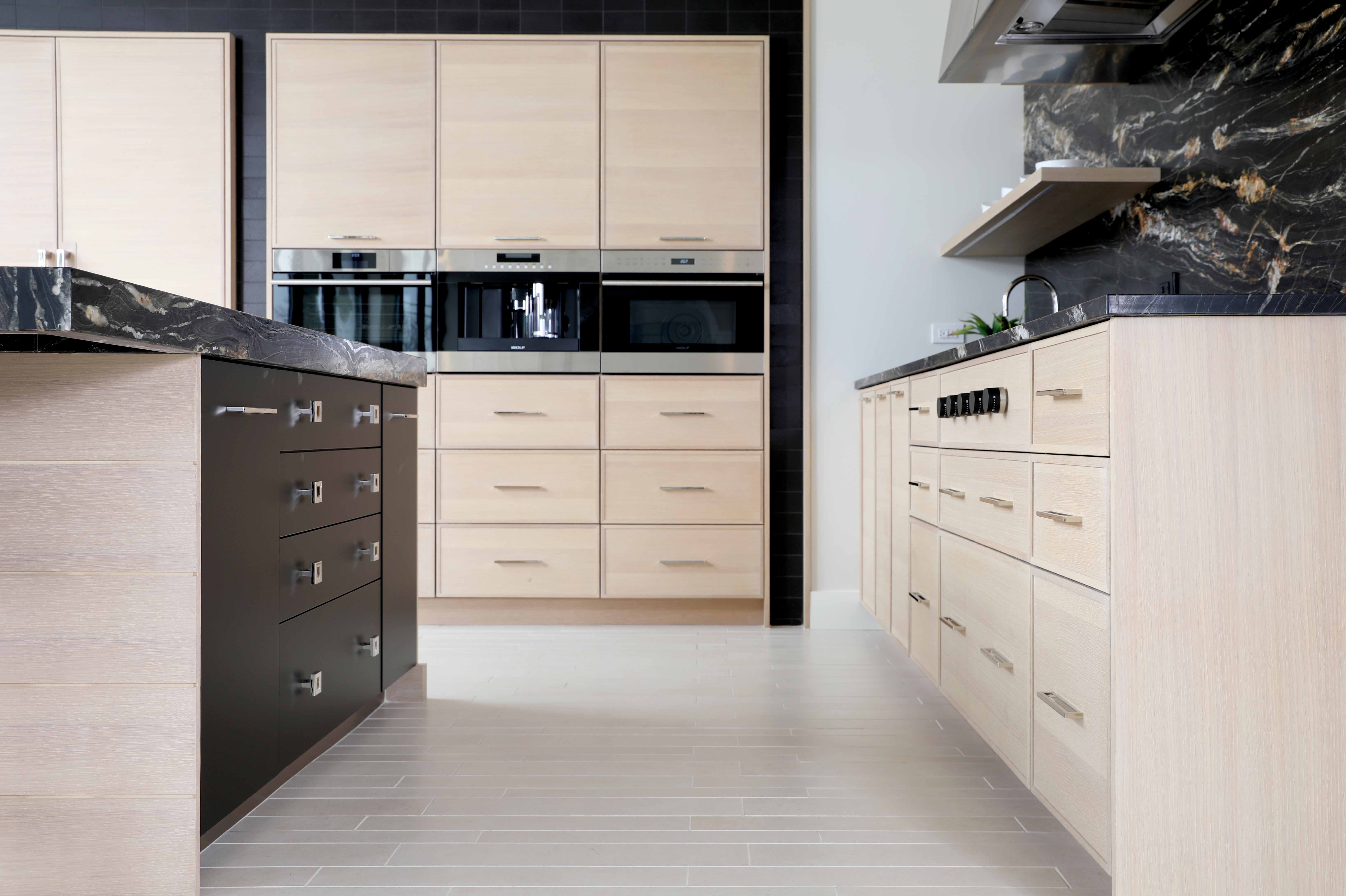 Certain colors and textures feel dated
"Design trends today aren't even necessarily styles, but rather colors and textures," says Liz. "Grays are out. Warm tones are in," comments Liz. "Gold tones for fixtures and hardware are finding a foothold over silver tones. In wood selections, we're getting away from rich and deep and leaning more white or blonde oak. Think warm over cool. Creams and taupes are safe and neutral if you can't commit to a warm pigment or a vibrant color," Liz says.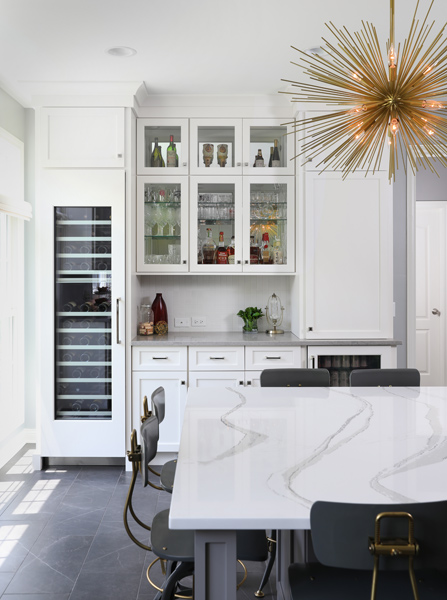 Textures found in the countertops, backsplashes, and floor tiles change with the times, too. "Leathered countertops are replacing the polished counter look," says Liz. "Homeowners are choosing backsplashes with a matte feel over those that are shiny. Tiles that have ridges and dimension to them are fresh and current and will stand the test of time," Liz says.
Layouts and features shift with our changing lifestyle
"Desks in the kitchen have had their day. Now, I suggest a larger island as a space to do homework or catch up on emails," says Liz. "It's more efficient and cost effective to create multi-purpose spaces. Instead of a desk, you can have a nook to store your laptop and that nook can be dual purposed to hold your cookbooks or electric tea kettle when you're not working."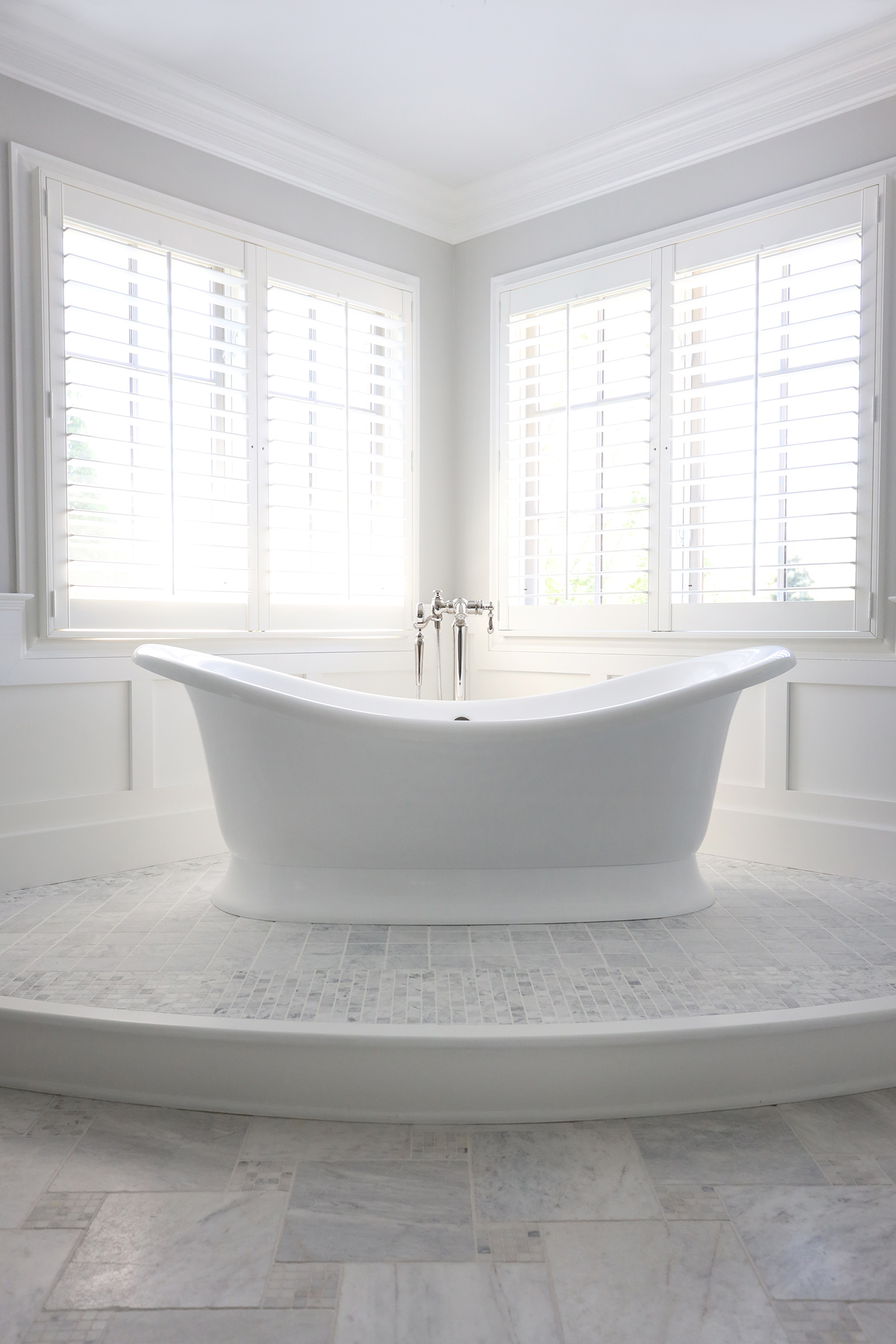 Create the feeling
In the end, it's about what flows best with the overall feel of the home. "I often ask my customers what mood they want to convey in a room. 'Do you long for a bright, fresh, spa-like feel in your primary bath? Do you envision your new kitchen airy and uncluttered with carefully curated open shelving? How do you want to feel when you step into this new space?'"
Think about your next remodeling project and decide on the mood you want to communicate. Then, reach out to us. Whether you feel you're ahead of the design curve or just catching up to the latest trend, Liz can discuss your remodeling project ideas. For some inspiration on current trends or timeless design, take a peek at our completed project photos on Facebook and Instagram.