Oak is Back & Blonder Than Ever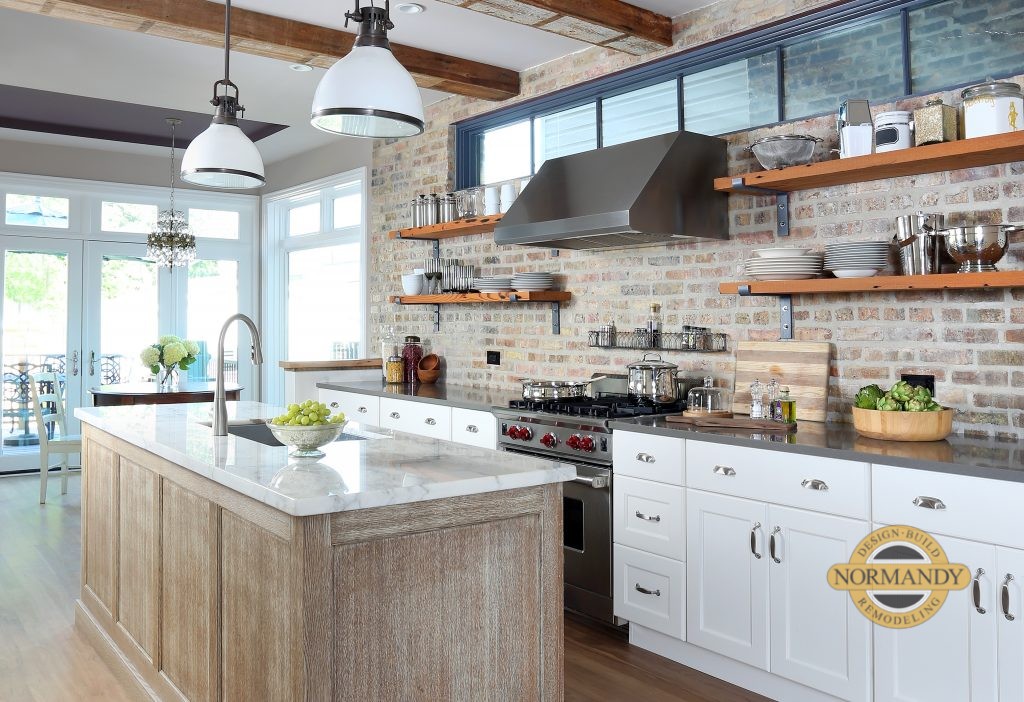 Although nicknamed honey oak, there was nothing sweet about that old-style cabinetry seen in kitchens across the country. But today, oak's back in a new and refreshing way.
Before diving in, let's shine a light on the ubiquitous early 1970's to mid-1990's honey oak kitchen. Red oak took the kitchen remodeling industry by storm, but not exactly because it looked so enticing. There happened to be two cabinetry options, white laminate and you guessed it, red oak. "Red Oak was available in a variety of light to dark stains," says Normandy Designer Kathryn O'Donovan. "This type of oak was inexpensive and easy to buy in large quantities, making it widely available and sought after."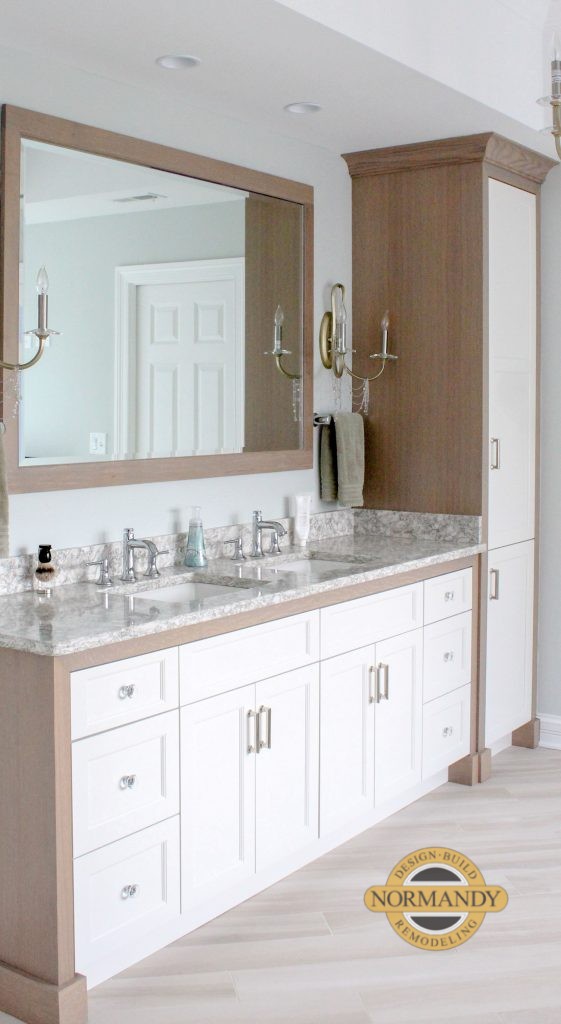 Fortunately things have changed and there's a new oak in town, the beautiful and versatile, white oak. "White oak is one of my favorite options due to its blonde color, which is not as brash and bold as red oak," Kathryn notes. "It's both easily stainable and durable, making it the perfect fit for any kitchen's aesthetic."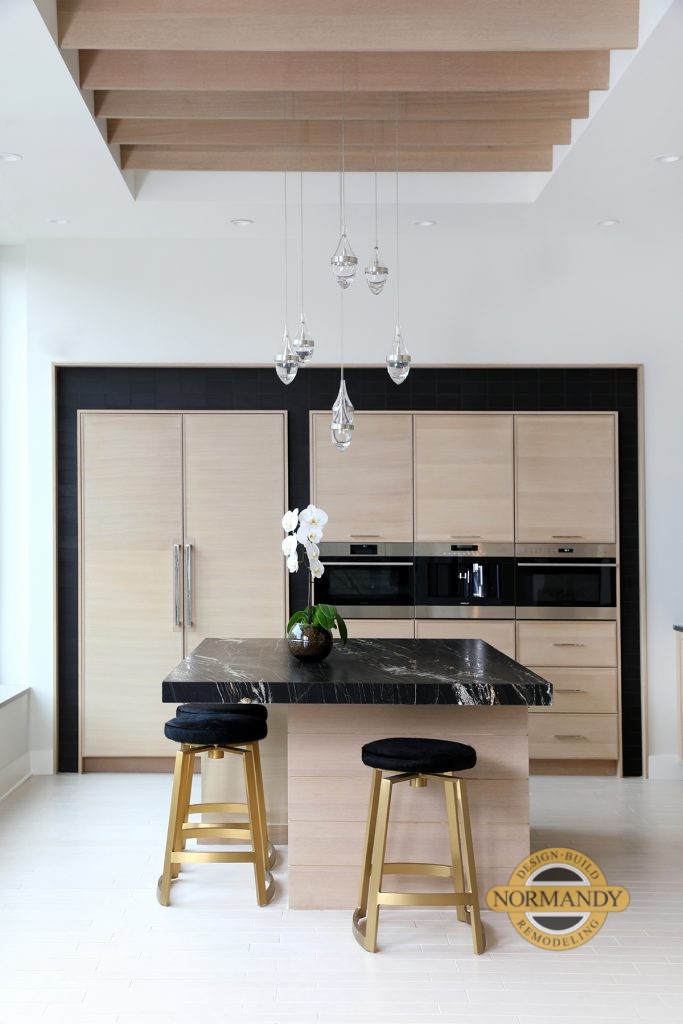 When selecting oak, there's a variety of wood grains to choose from. Quarter Sawn, Plain Sawn, and Rift Sawn are among the main options, and refer to how exactly the tree trunk is cut. "For me, quarter sawn wood is my favorite as it features a linear grain and it's just plain gorgeous," Kathryn remarks. "However, it's worth mentioning that since this cutting method is a bit more complex than a common wood grain like plain sawn, it comes at a higher cost."
If you're ready to trade in your old honey oak kitchen for a new, updated space, set up a time to talk with Kathryn. She'll answer any questions you may have and dig a bit deeper into your kitchen's possibilities. For even more remodeling insight, register for one of our upcoming webinars, and while you're at it, make sure to follow Normandy Remodeling on Facebook and Instagram.