Open Concept Bathroom with Doorless, Curbless Showers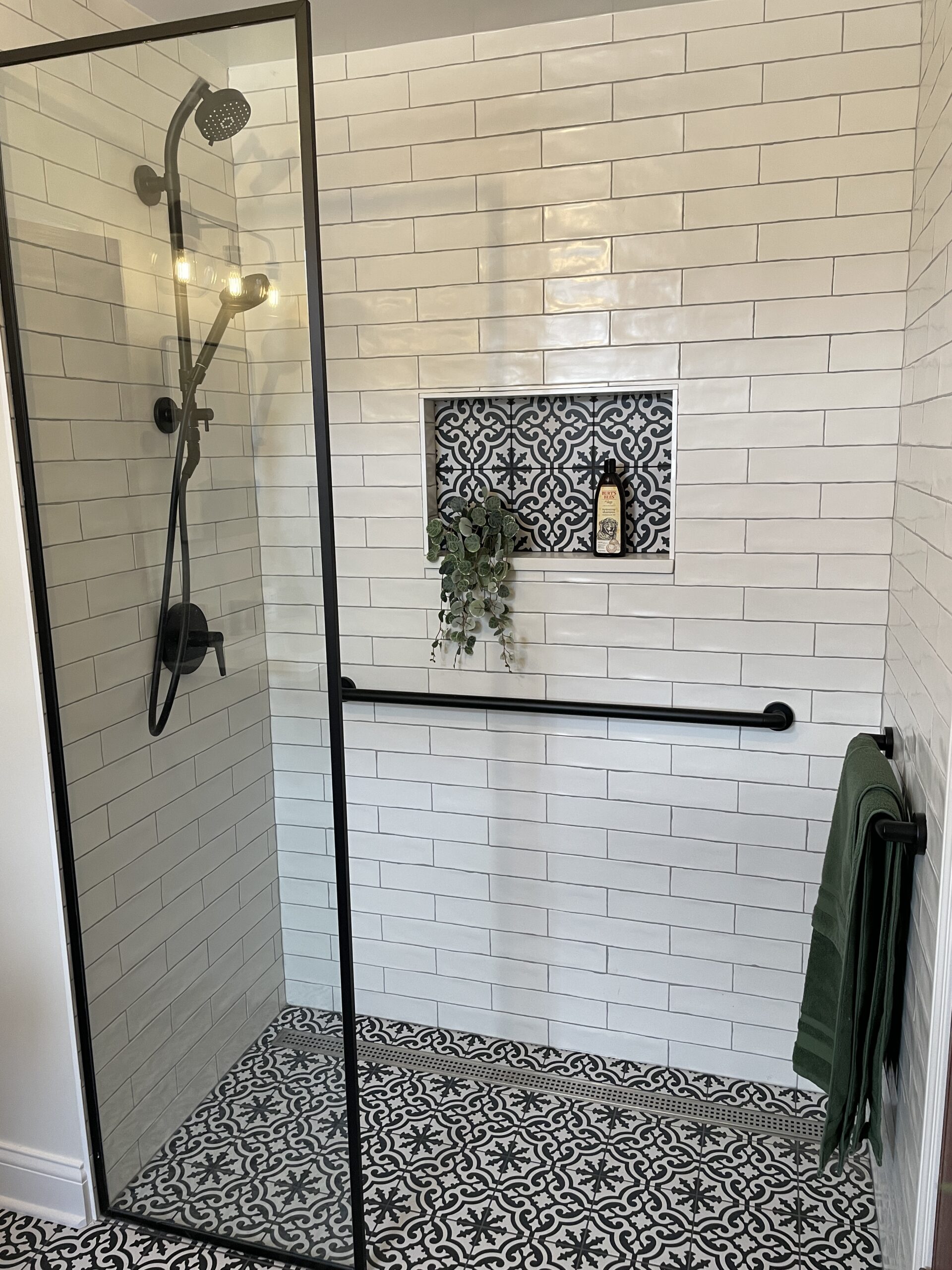 Let's be honest, as we get older, we understand the importance of simplicity and appreciate easy functionality when it comes to all things, especially in our homes. Normandy Designer Laura Barber, AKBD, says that with future-minded planning, we can make sure that our home changes with us and will meet our needs for years to come.
"It should not be difficult to take a shower in the morning. If stepping over a high lipped tub is challenging now, imagine how you'll fare down the road," says Laura. Consider swapping out your tub for a curbless shower. "You can simply walk into the shower, without worrying about tripping or slipping on a ledge or threshold," adds Laura.
Another consideration is to eliminate a shower curtain or glass shower door and opt for a fixed glass panel to create a walk-in shower. This offers both an updated, streamlined look to the bathroom, and less shower glass to clean," says Laura.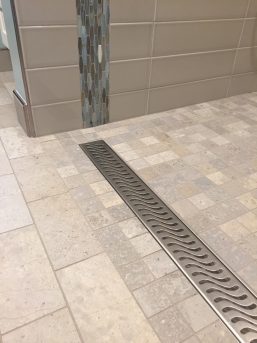 In a doorless shower, larger, slip resistant tiles are used for foot comfort and safety. The floor is pitched, and a linear drain added for proper drainage. "By eliminating the shower door, you're also eliminating any issues should wheelchair access be necessary in the future. I always recommend making the shower opening ADA compliant," Laura says.
If drafts are a concern, we have you covered. Radiant heated floors keep your toes and room warm and by incorporating a ventilation fan with heat, your whole bathroom can be a cozy, sophisticated spa. "A protective waterproof barrier beneath the tile that extends a few feet beyond the shower will protect the subfloor from potential leaks and moisture," suggests Laura.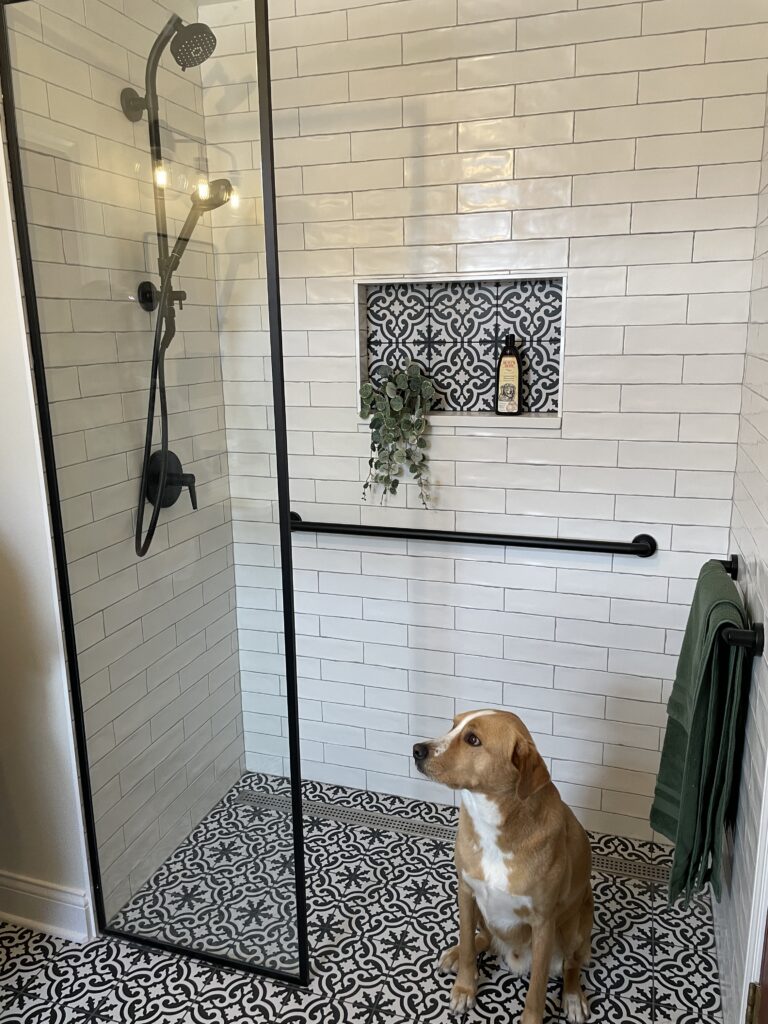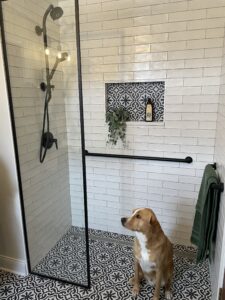 Function and style are easy to create with the array of modern grab bars that add to the beauty of a room while providing safety and support.  "The options available now are stylish and no longer appear so institutional," says Laura. A shower bench with added heat creates more space for toiletries and a more comfortable showering experience. An adjustable hand shower is another great feature that helps if one needs to sit while showering.
"This couple also found that their new walk-in, curbless shower is the perfect spot to bathe their large dog without breaking their backs in the process. Toby the dog seems to love the new bathroom, too," Laura adds.
Whether you want to update your home with a remodel that allows for aging in place or you're thinking of the freedom that a curbless, walk-in shower can bring, reach out to Laura to discuss your ideas. We're also on social. Browse our pages on Facebook and Instagram to find the perfect fit for your new bathroom.