All that Glitters Isn't Gold, Sometimes it's a Copper Tub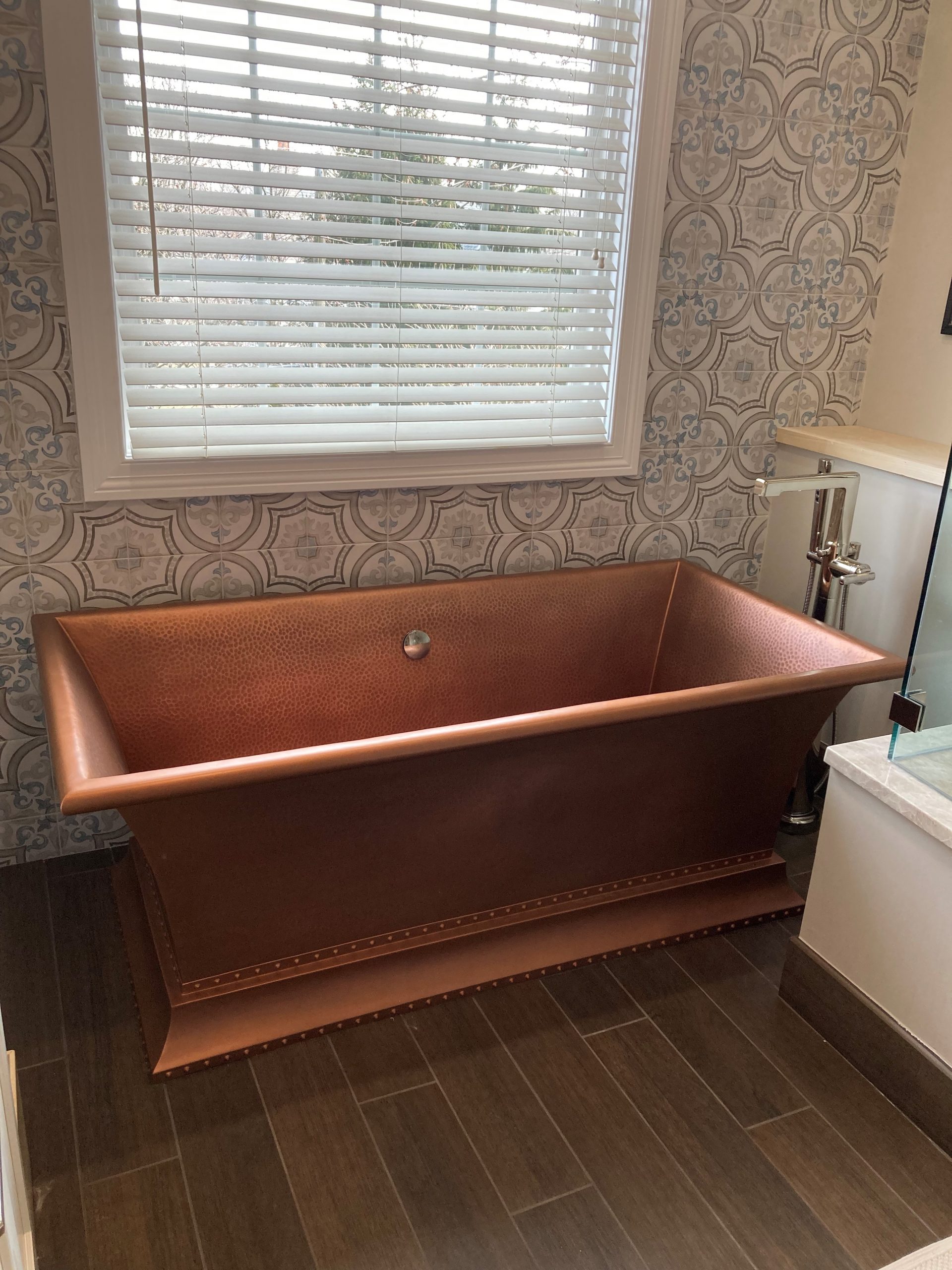 When you want to design a bathroom that no one else has, start with bathtub that is an absolute showstopper, like a copper tub. Normandy Designer Becca Ruggiero says that we normally see acrylic or porcelain tubs in today's bathrooms, so to create an impressive room, consider going with a material that is truly unique.
"For this particular family, they knew they wanted something exclusive, and first considered a navy bathtub. The navy appeared too dark and moody for their home, so we opted for copper which fit better with the aesthetic of the house," Becca says.
Building a bathroom around a focal point piece can help with deciding on walls, floors, and fixture finishes.
"Copper has a warm tone that's just a little bit different from brushed gold," Becca says. "My rule of thumb when mixing metals is to look at the undertone. The polished nickel faucet we used has a warm undertone like the copper. When sticking with the same undertone, you create compatibility, even though one is in the silver family, and one is in the gold." Becca adds.
Careful consideration was given to the wall coverings, to make sure the tub stayed the focal point. Without adding too many fussy textures, the walls are covered with a beautiful tile that has a wallpaper pattern. "The eye is immediately drawn into the room with this gorgeous copper tub, but the patterned wall tile acts as the perfect backdrop, almost like an eclectic stage," Becca says.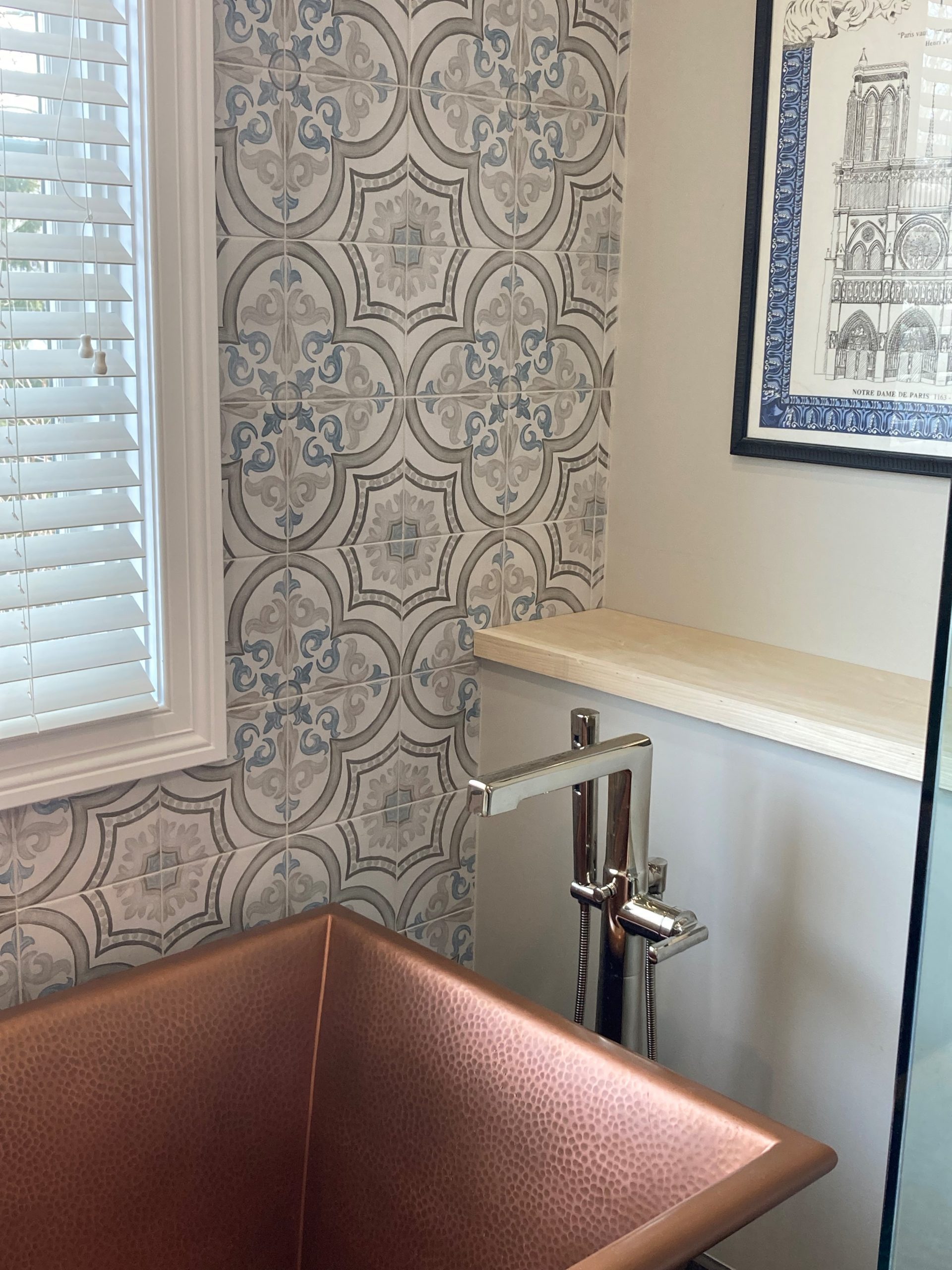 The rest of the room comes together with light cabinetry, dark flooring, and polished nickel drawer pulls to balance the show stopping tub.
If you are considering a copper tub for your bathroom remodel, Becca says there are a few things to keep in mind. "Although this tub was sealed to prevent oxidizing, you still need to use extreme caution with cleaners and bath salts. Anything too harsh can damage the finish," says Becca. The range of options on styles and pricing for this type of tub vary widely, so it's wise to do your research beforehand.
Whether copper tubs are on your radar, or you have a completely different vision in mind for a statement piece, Becca can help you design and remodel a room around your style. Reach out to schedule an appointment or browse our photo gallery and get excited about making your next move. You can also find our most recent projects on Facebook and Instagram.