Four Ways to Fill Your Tub
There's nothing quite like the romantic look and feel of a deep soaker tub. So, when it comes to selecting a tub filler that compliments both the bathtub and the bathroom's overall appeal, knowing your options is important.
You can choose fixtures that are floor mounted, wall mounted, or even tub mounted. Normandy Design Manager Leslie Molloy, CKBD gives suggestions for choosing which of the four tub filler options is best for you.
Deck Mounted
"The most common, cost-effective, and versatile tub filler is the deck mounted," Leslie says.
This scenario is the one you've probably seen the most, as the tub sits in a cabinetry or tile surround,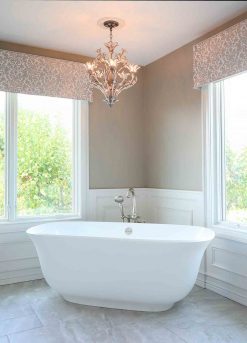 topped with tile or a countertop material, and the faucet is attached to surface of the deck. "In a deck mounted, there is more flexibility in the placement of the tub filler, as well as many options available from the vendors," adds Leslie. The deck mounted tub filler looks beautiful positioned anywhere around the circumference of the bathtub.
Floor Mounted
"With the uptick in stand-alone bathtubs, we saw a growth in popularity of floor mounted tub fillers," says Leslie. As their name suggests, these fillers are mounted directly to the floor and positioned where the spout extends over the tub far enough to easily fill the tub without splashing.
"Floor mounted tub fillers tend to be most costly with fewer options to choose from. Though, this is where you can get creative in selecting a very ornate tub filler, which can be a standout piece when paired with a bathtub with more simple lines," notes Leslie.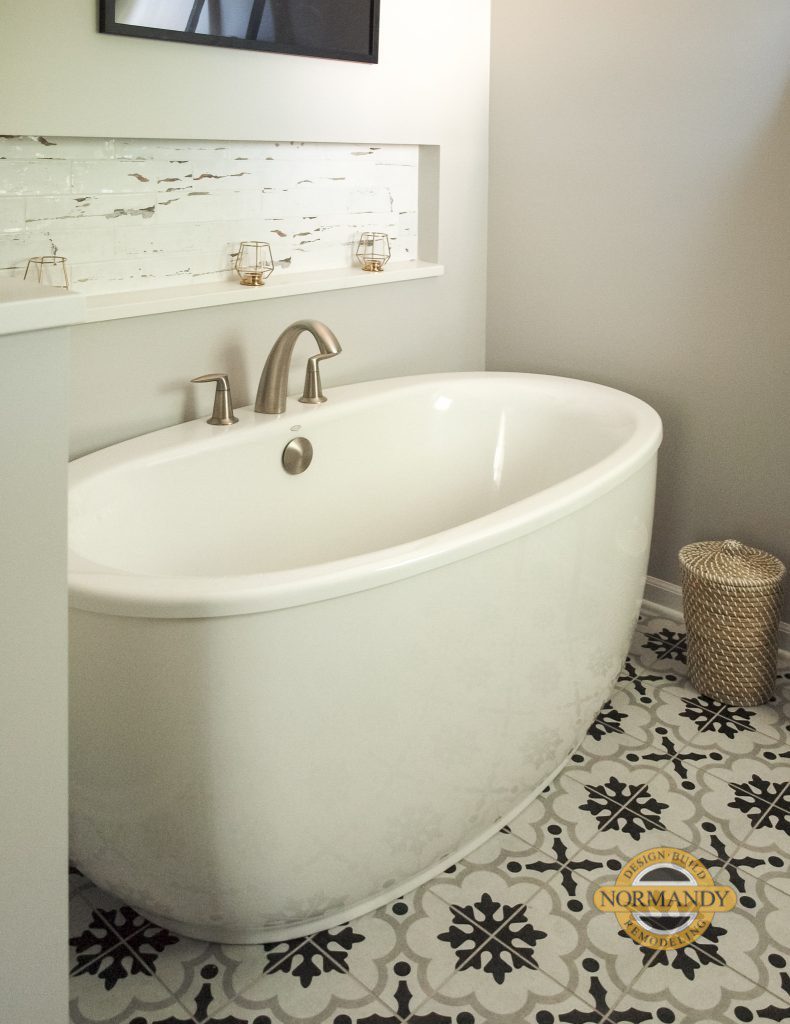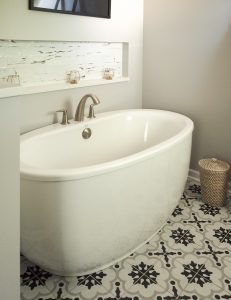 Tub Mounted
Some freestanding bathtubs come designed with tub fillers that can be built into them. These tub mounted fillers are integrated into the edge of the bathtub, only exposing the spout and controls. "These are a great option when space is limited, and they're most commonly available on acrylic bathtubs," says Leslie.
Wall Mounted
"Depending on the layout of your bathroom, wall mounted tub fillers can be a stylish, space saving option for your bathroom," Leslie says. "You can choose a decorative tile for the wall behind the bathtub and really make a statement." But there are some caveats when considering a wall mounted fixture.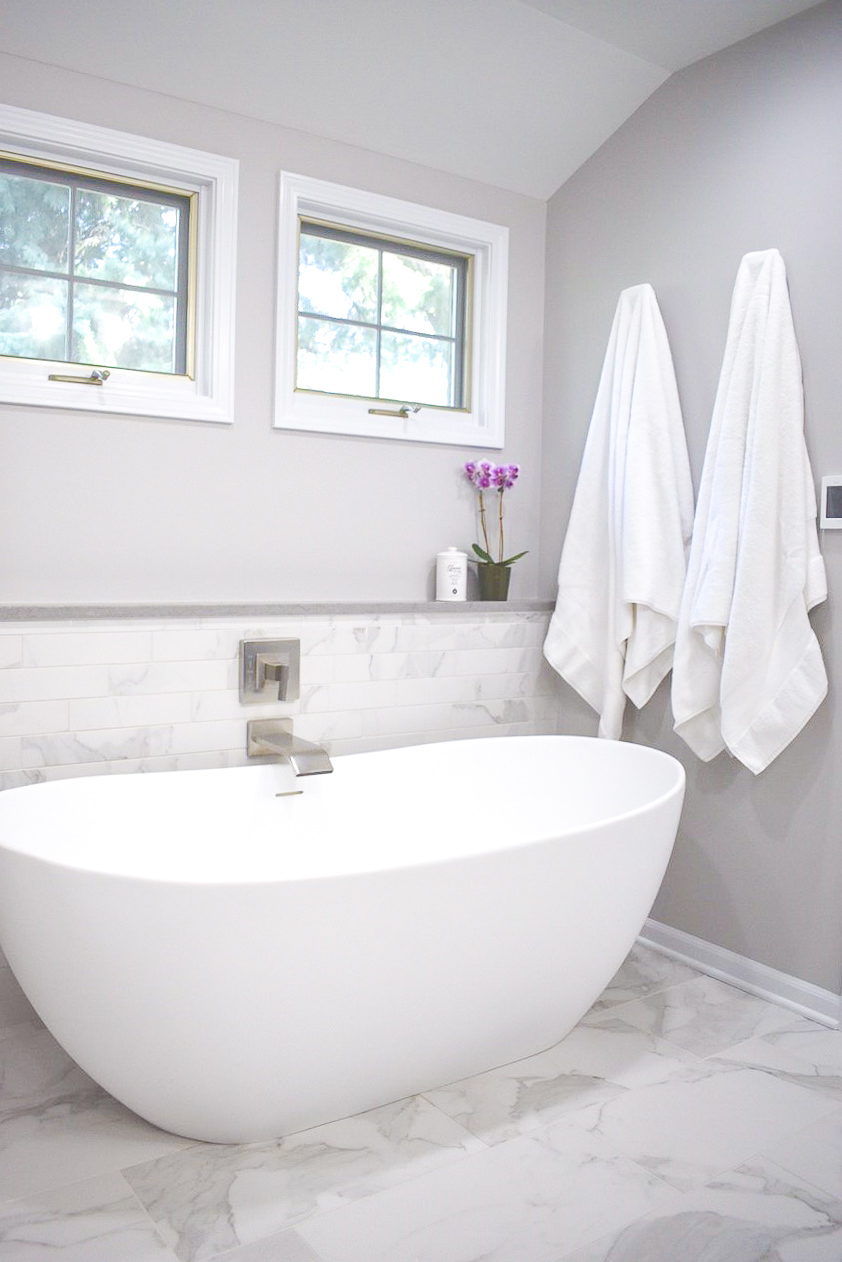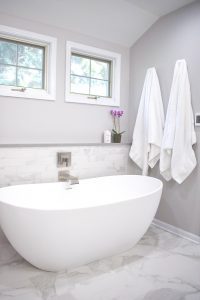 "For those of us who live in a cold climate like Chicago, where winter temps dip below freezing, be mindful of your planned placement," cautions Leslie. "While there are ways to work around it, placing a wall mounted tub filler on an exterior wall can be risky, due to the possibility of freezing pipes."
Choosing the right fixture for your bathtub is just one of the many options to explore when preparing to remodel. Set up a time to talk with a designer about your plans for your bathroom overhaul. In the meantime, garner inspiration from our recent designs on Instagram, Facebook, or in our photo gallery.