Shallow Shelves for the Kitchen
Kitchens are funny spaces. It seems that no matter how big or small, we could always use just a little more space. Fortunately, Normandy Designer Leslie Lee has some tricks up her sleeve to make the most of every square inch. "Finding forgotten space can be like winning a game. With the right creative eye, it's possible to eek out just a little bit more space in almost any kitchen."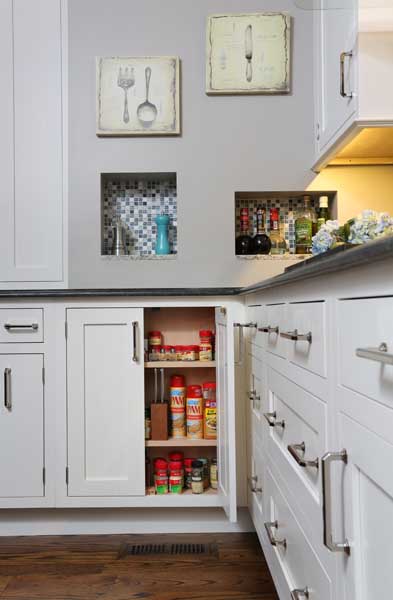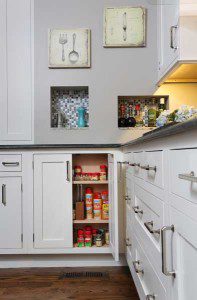 1. The shallow cabinet –  "This is a great choice when other cabinetry is nearby and you can make the shallow cabinet look as though it's part of the complete run," noted Leslie.  Depending on its location, it can be a good place for spices or cooking oils.
2. Recessed niche –  "This one is the ultimate in found space," says Leslie. "It doesn't work in every application, but you can take advantage of the space between the studs of your wall by creating a small niche."
3. Shallow shelves –  Shelves are the most flexible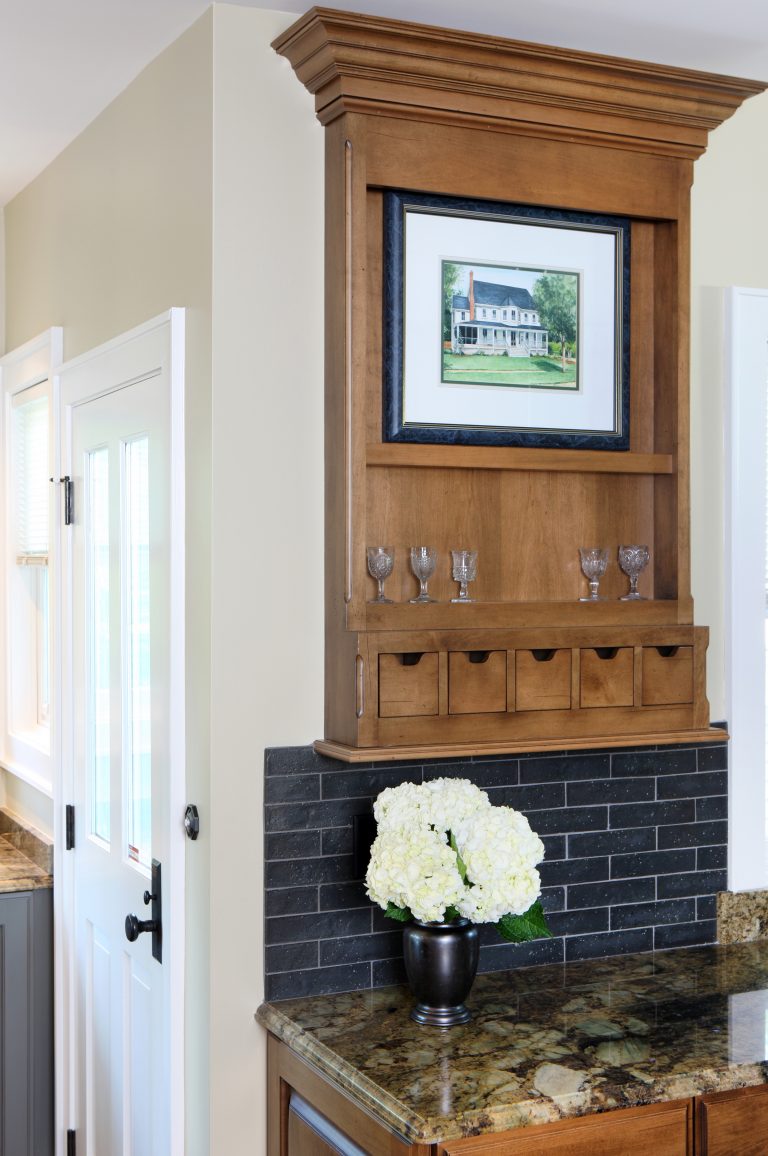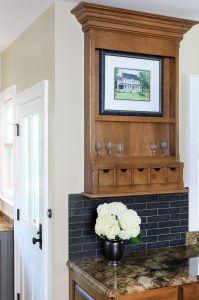 of the options, and can be as shallow or as deep as the space allows. "You can use these for decorative purposes, like showing off Grandma's antique salt & pepper shakers, or they can have a more practical use, say to store your favorite teas," notes Leslie
To get the most out of your kitchen, the planning starts long before you begin incorporating these finishing touches. Set up a time to talk with Leslie about how to plan for your new kitchen, or learn more at an upcoming workshop. You can also find more inspiration anytime on Facebook or Instagram.