2020 Bathroom Trend Forecast
We could all use a little more quality time in our daily routines. And as if on cue, the Master Bathroom trends on the horizon take away some of life's little annoyances, and encourage you to give in to some serious relaxation. We're seeing cutting edge technology combine with sensory indulgences to create a daily bathing experience that can't be beat. Here are the top 5 bathroom remodeling trends you're sure to want for your own: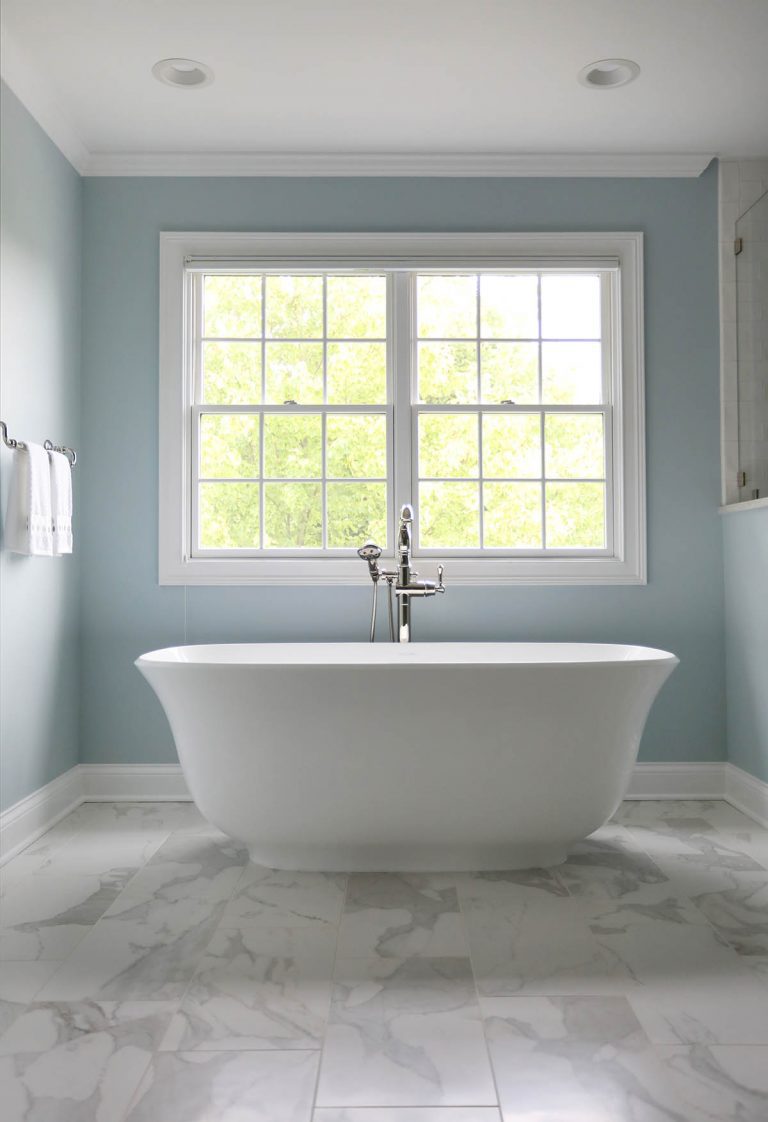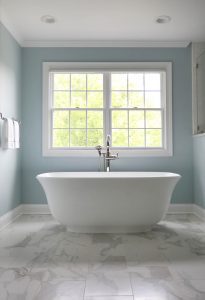 Freestanding tubs are here to stay – Freestanding bathtubs have been popular for the past few years, with no sign of backing down. They are loved for the bathing experience they offer as well as their beauty. Elegant shapes can create a striking focal point in the bathroom, and their higher sides and excellent temperature retention let you enjoy a decadently deep soak.
Large tile love – Ask just about anyone and they'll tell you the bane of tiled walls and floors is grout, more specifically keeping the grout clean. So it's no shock that XL tiles keep gaining ground. The larger tiles mean fewer grout lines to contend with, and as a bonus; larger tiles can make a smaller bathroom feel bigger.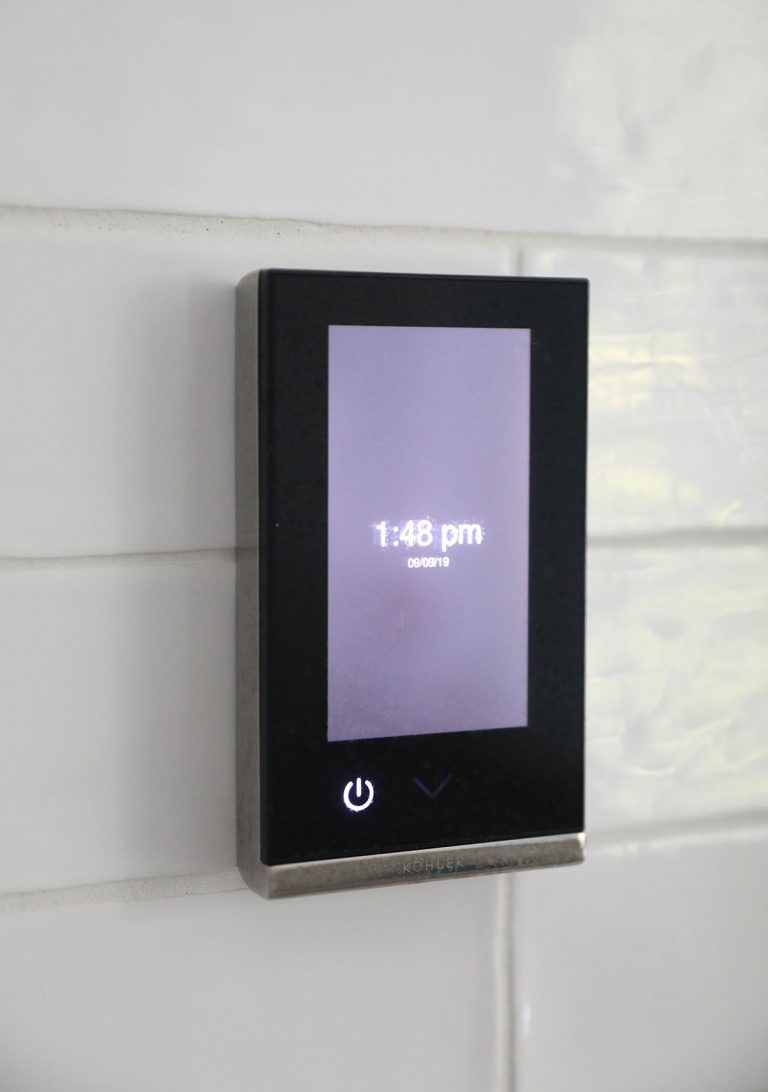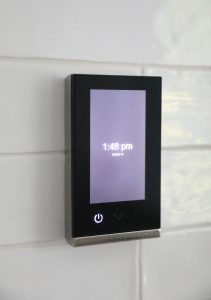 Alexa compatible fixtures – Home assistants have hit the bathroom, and they're integrated invisibly into everyday fixtures, like your shower or medicine cabinet. From music and TV control to lighting and water temperature, just ask Alexa and it's yours.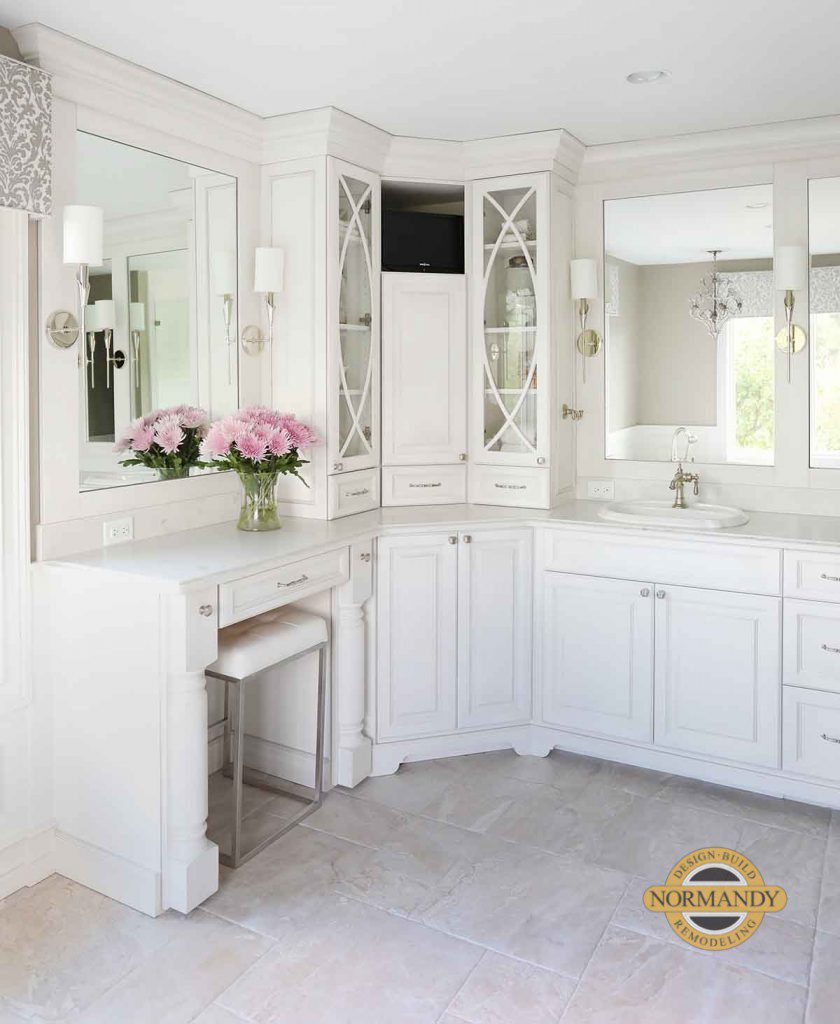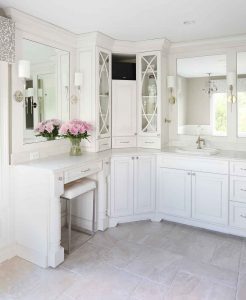 Make-up tables – Between morning prep and night time regimens, there is plenty of time spent in front of a mirror taking care of our skin. A comfortable spot with everything at your fingertips helps you slow down, and encourages you to enjoy the peaceful rituals of daily self-care.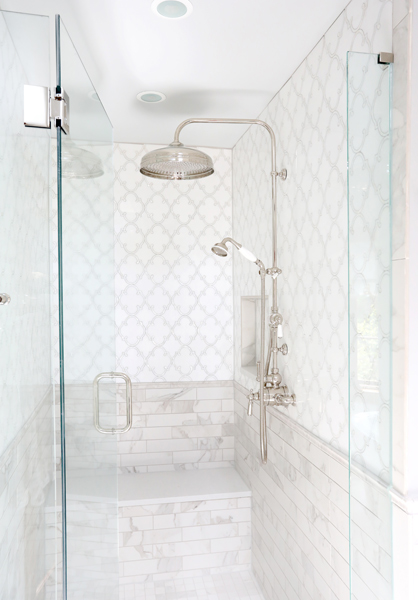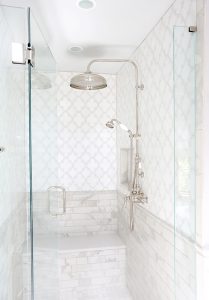 Conservation is key – Elaborate showers with multiple fixtures and body sprays are being traded in for a more modest showering experience that uses much less water. That doesn't mean that you have to sacrifice your water therapy for the sake of the planet. Engineering advances have created luxurious showering experiences, using a fraction of the water. Fixtures have more options than ever to let you customize the pressure and spray type you prefer, often self-contained within a shower head or hand-held option.
Combining the right elements of your perfect master bathroom can create a space that's sure to be your favorite room in the house. That's where we come in. Set up a time to meet with a Normandy Designer to discuss your master bathroom or reserve your place at an upcoming bathroom remodeling workshop. You can also follow Normandy Remodeling on Facebook, Twitter and Instagram for more inspiration and home remodeling insights.