A Modern Rustic Bathroom Remodel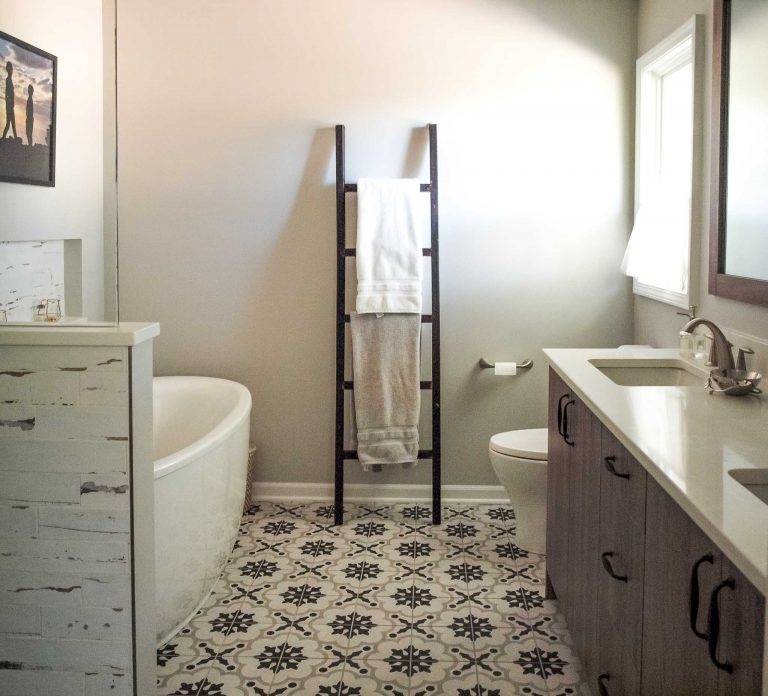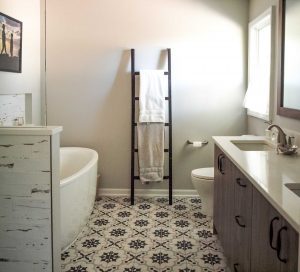 When it comes to remodeling bathrooms, some things are universal. People want to maximize their space, create a feeling of openness and let in as much light as possible. Designers like Normandy's Laura Barber, AKBD, really enjoy the challenge of turning dark, cramped spaces into spa-like retreats.
Laura's initial conversation with this Lincolnshire couple revealed their wishes for all of the above and the inspiration for the inventive design. "She had a frame in the bedroom that kind of became the mood for the whole bathroom. It really was the springboard for the whole direction, which is modern, sleek and also rustic." Laura says.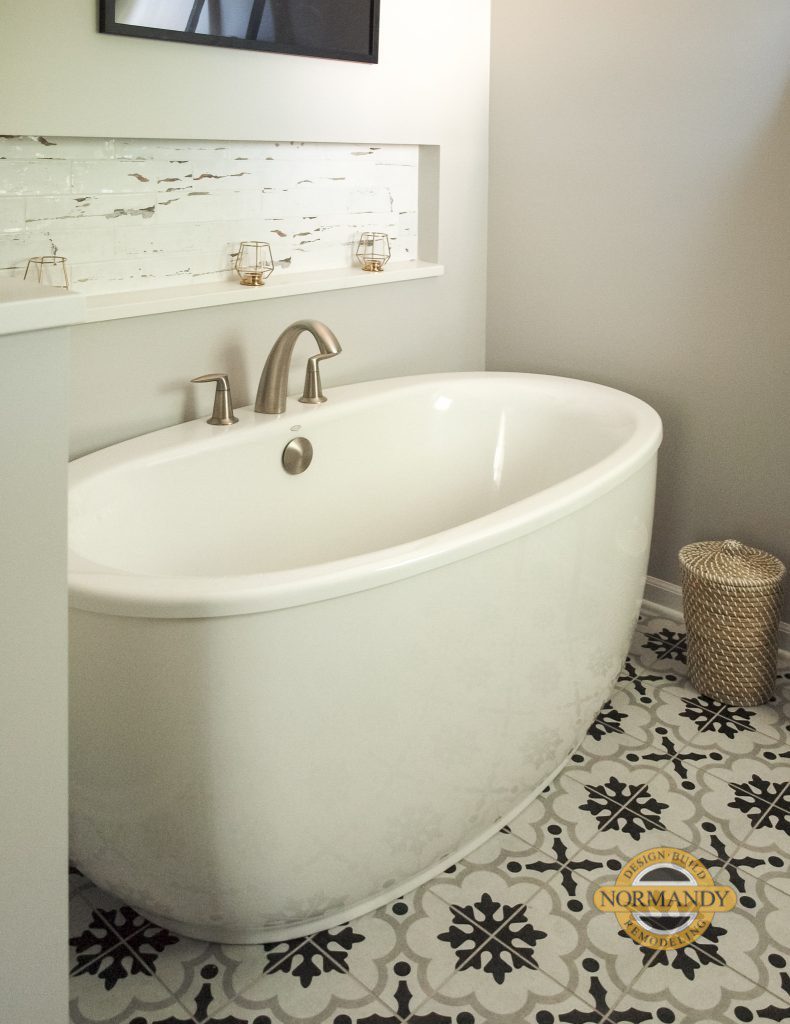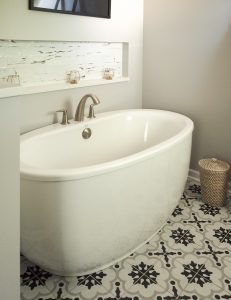 In the modern and sleek column, the gorgeous soaking tub topped the must-have list. Laura fit it into the space, which is rather awkward and not huge, along with a nice big shower. "We stole a little space from a linen closet to give them a bench in the shower," says Laura. "We really worked hard to add all the little things that make it feel spa-like. The bench improves the experience just like a small ledge above the tub offers space for bath salts, a candle or even a glass of wine."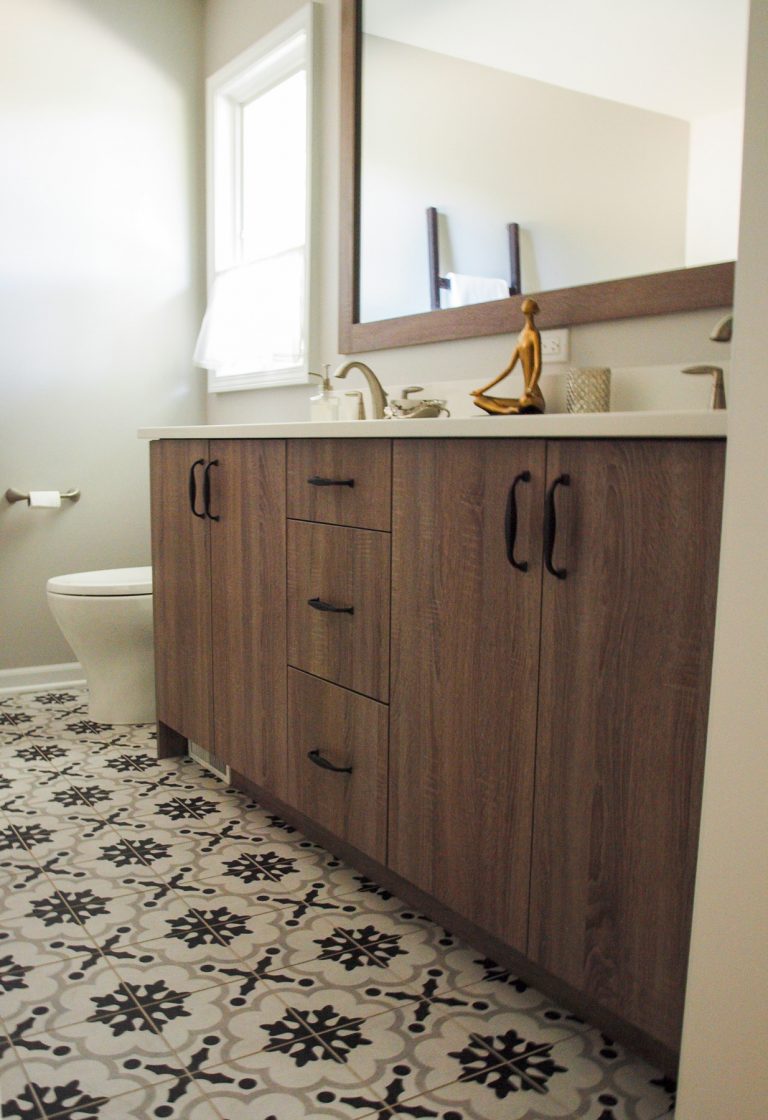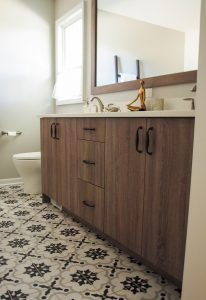 Laura suggested a mix of black hardware and brushed nickel fixtures. She explains, "Mixed metals offer a custom look with lots of personality.On the rustic side, textural porcelain tile inspired by the frame lines the shower and the niche. "It does a really neat job of giving the room that rustic look," Laura explains.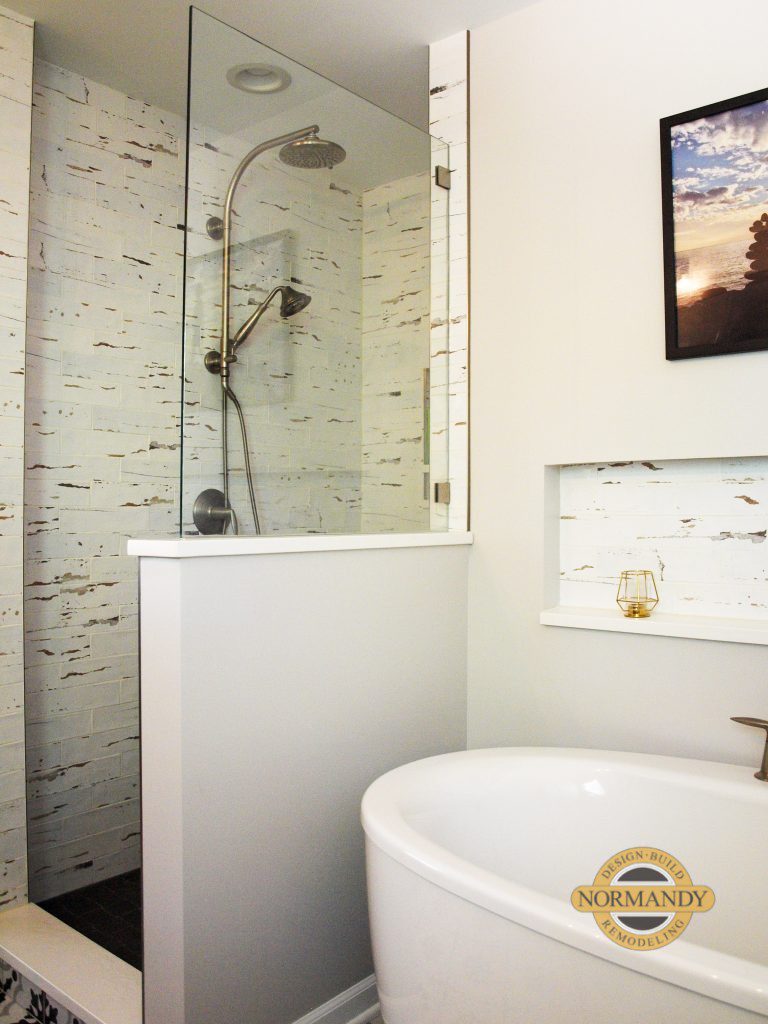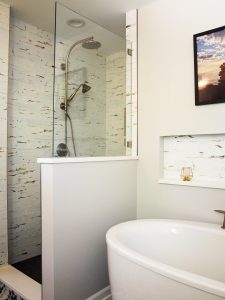 The laminate cabinets and black-and-white floor tile are on-trend but not trendy. "They were really ahead of the curve," confirms Laura.
Do you have a décor item that just might inspire an ultra-cool bathroom remodel? Set up a time to talk with Laura about the possibilities. You can also attend one of our upcoming virtual webinars to learn more about what makes a great bathroom. There's lots of inspiration to be found in the Normandy Remodeling photo galleries. Follow along on Facebook and Instagram for bits of design inspiration.