Wide Open Possibilities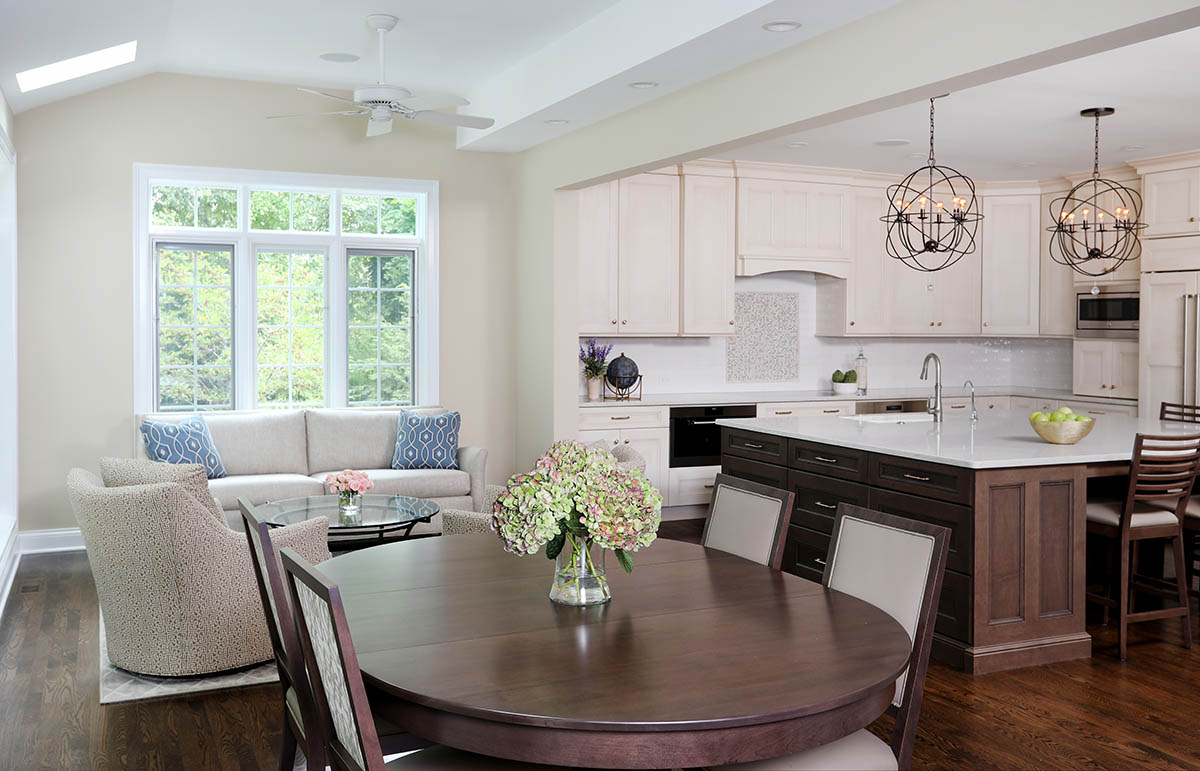 Those formal, rigid room classifications of our mother's or grandmother's heyday fade more every year. No front room with vacuum tracks for us. Modern life means living all the ways in all the rooms. Even families with large homes long for flexible open spaces that serve many purposes beautifully.
A comfortable area for casual meals, card games or hosting friends at book club and charity board meetings is on the wish lists of more and more families.
Normandy designer Vince Weber understands the need for maximum options. "In any addition that opens up to the kitchen, flexibility is the most important thing to create," says Vince.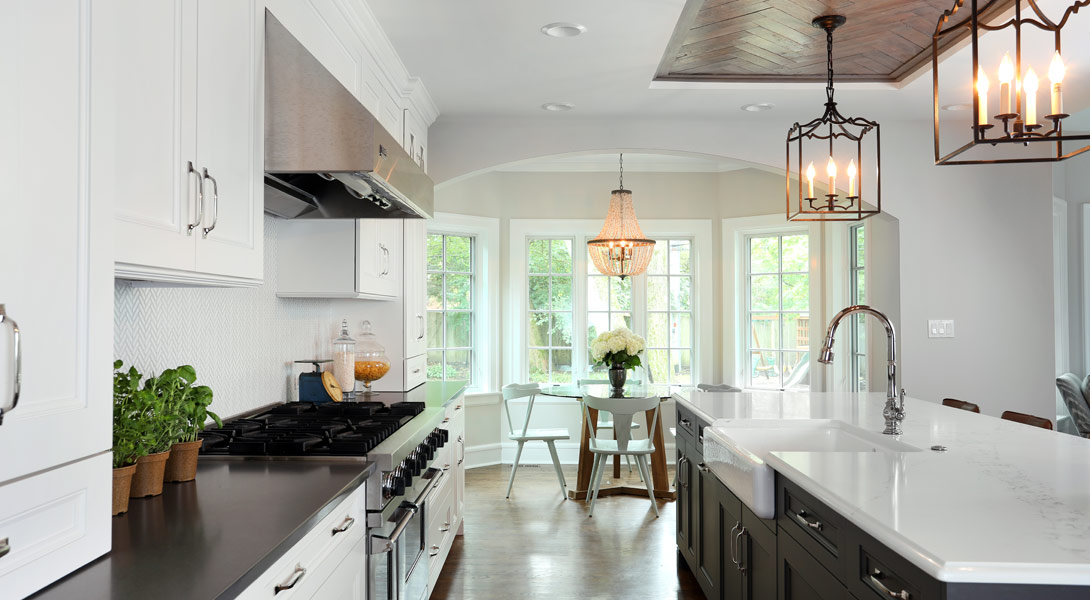 To make large spaces feel more defined, look to natural transitions, like one created by a difference between the flat ceiling in the kitchen and vaulted ceiling of the addition. Vince recommends enhancing high ceiling with skylights when possible. "Skylights let in natural light that goes deeper into a space," Vince says.
Clever design elements can also increase the definition of different areas. Custom cabinetry is a great example of this. "We've designed pieces where one side of the island has nine drawers and looks like a hutch that faces a casual seating area, while the other side looks typical of what you would find in the kitchen," says Vince.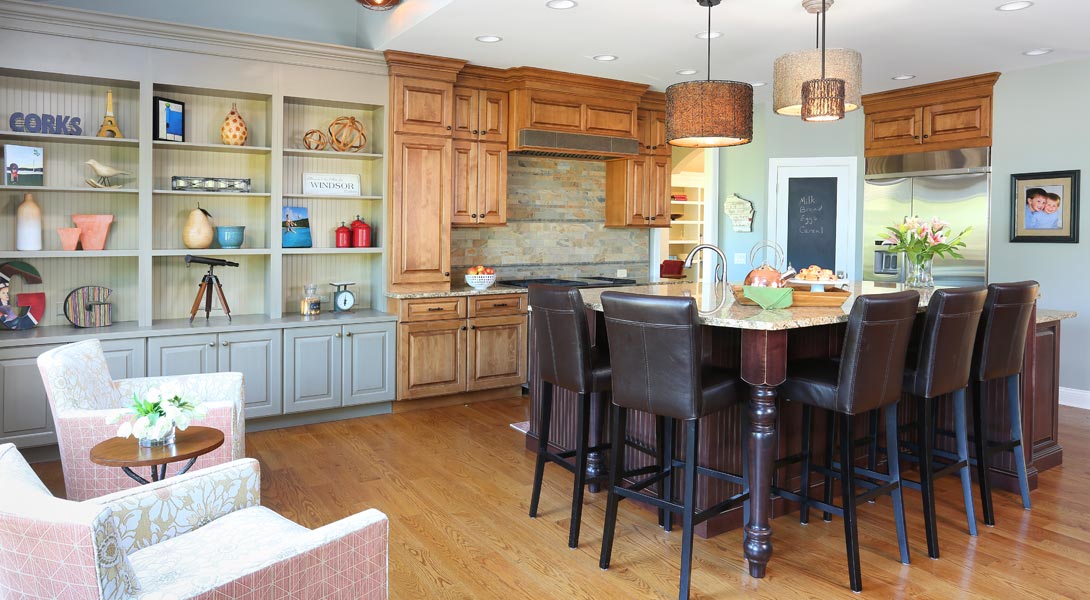 "Flexibility of space is more important than ever," Vince explains. "As phases of life and the needs of a family change, you might consider leveraging a room in different ways. A sitting area off the kitchen can convert into an informal dining space, just by changing the furnishings. It helps you get the most out of your home now and it's also terrific for resale."
If you could use a little extra space for all the things going in in your family's life, set up a time to talk to Vince about the possibilities. We also invite you to attend one of our upcoming webinars to learn more about remodeling. There's inspiration to be found in the Normandy Remodeling photo galleries, and on our Facebook and Instagram pages.