Opened Up Tri-Level with Farmhouse Touches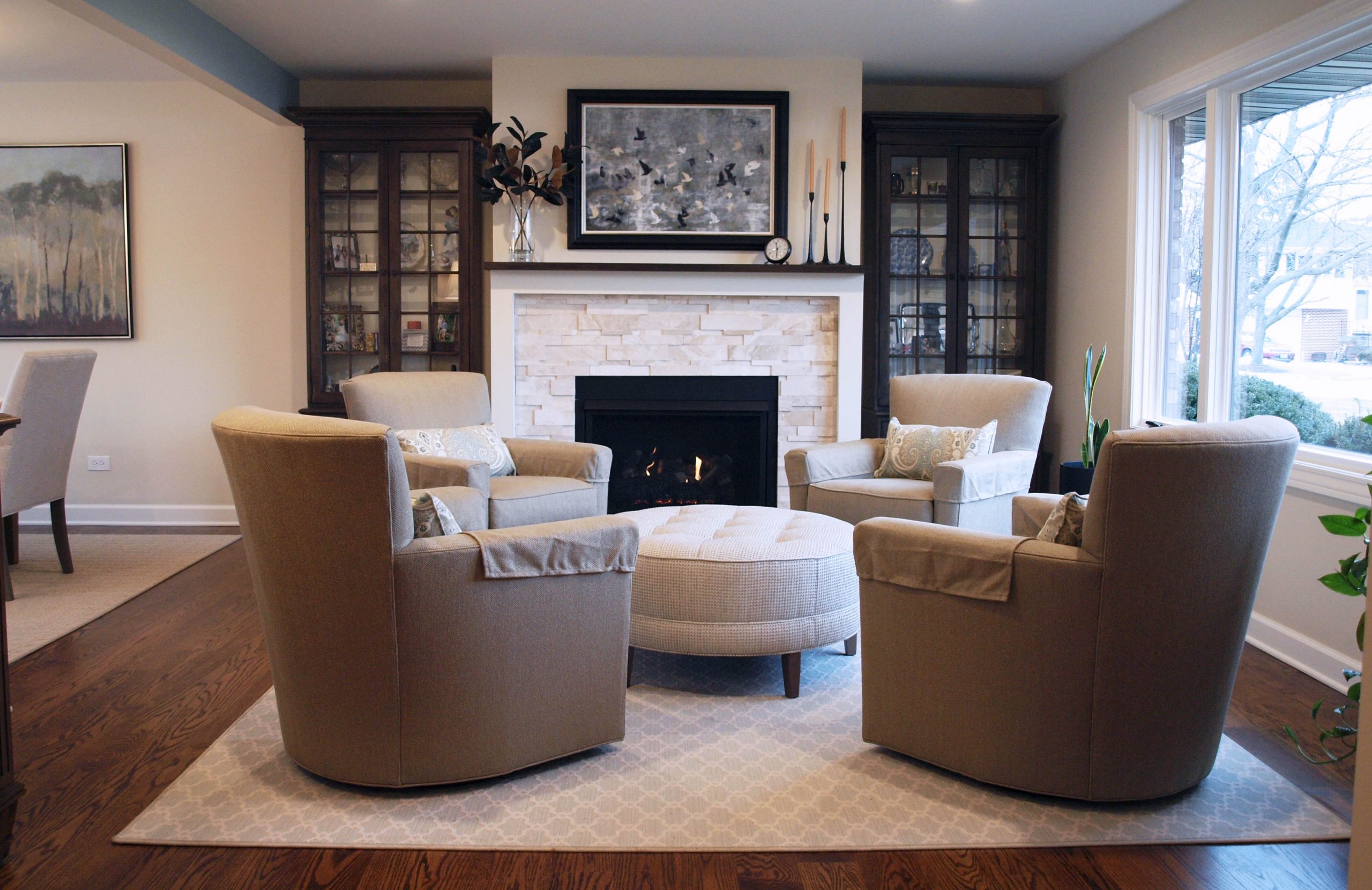 Being together is one of the best parts of family life. To make their home more conducive to gathering, this family needed to open things up on the main floor of their tri-level home.
"The flow wasn't there. No one was using the front room. No one was using the dining room. The kitchen was closed off and dark," says Normandy Designer Ashley Noethe.
It was time to reconfigure everything. "We took down the wall between the kitchen and the dining room and that opened up everything," says Ashley. Some changes were smaller, but equally impactful. "We shortened the kitchen window, which allowed us to utilize a previously empty wall and add more cabinets.  It actually made the kitchen feel bigger and allowed us to double the counter space," Ashley explains. Now there's more storage, more prep space and most importantly, more seating.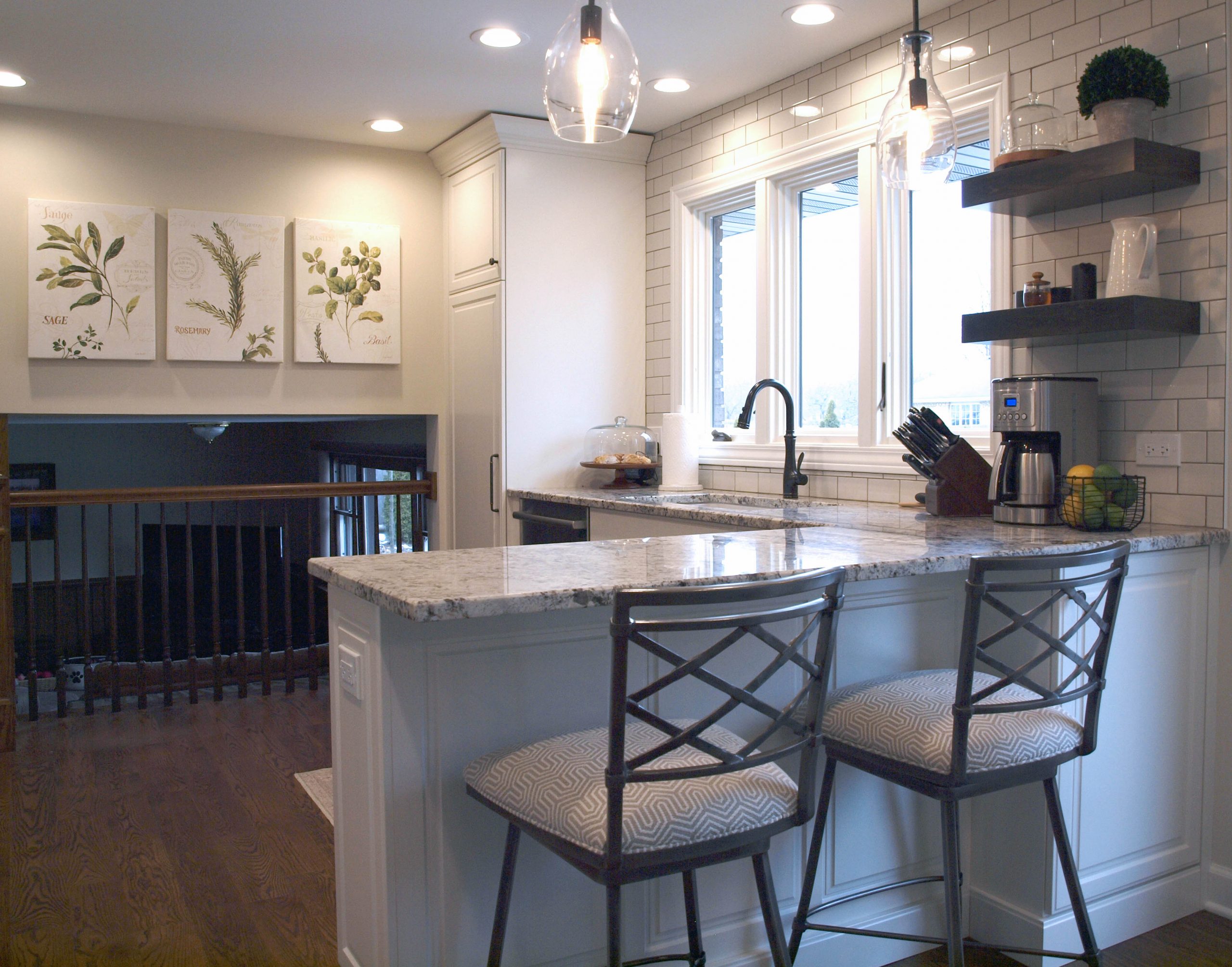 With counter stools at the new peninsula, plus the now open dining room, there's room for eight to 10 people to be comfortably chatting during prep and mingle time. Seating increased from a paltry four cramped spots to 10, and that increases to 14 when including the conversation area around the fireplace.
The homeowners have an affinity for farmhouse style. Ashley helped them identify finishes to bring this to life in their space. "The new configuration is brighter because there's light coming in from all the windows. We played that up with a creamy cabinet color and light granite countertops. We also unified the flooring on the whole level by choosing a wide plank hardwood," Ashley says.
Contrast is a trademark of farmhouse style. "We added in things like oil-rubbed bronze and black fixtures and contrasting grout on the subway tiles to play up the farmhouse feel," Ashley says. A large double bowl sink completes the wish list.
"Anything is possible as long as you have the patience to work through options," says Ashley.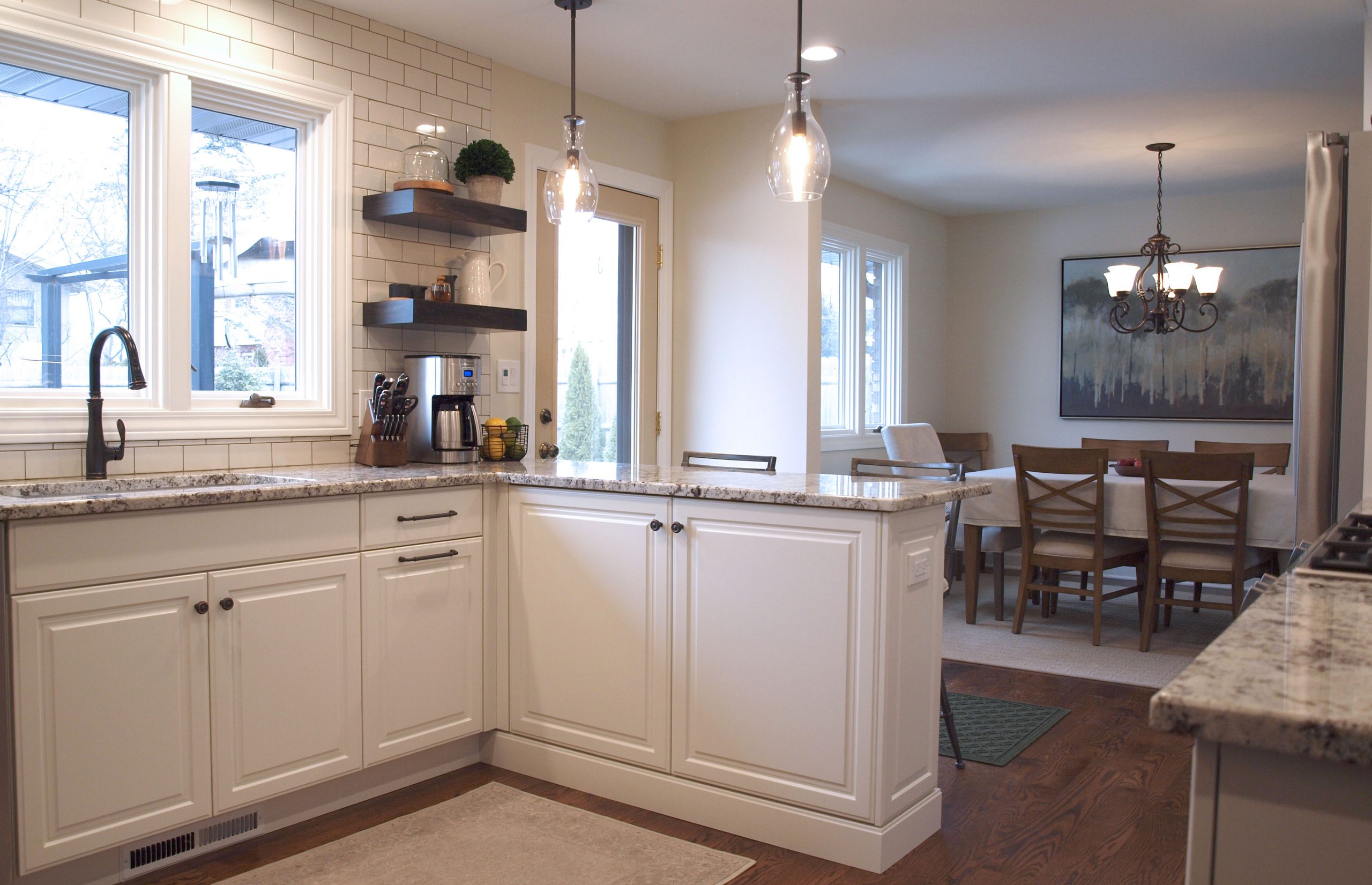 "This is their forever home. It's always important to get it right, especially when the family plans to stay put. Even though tri-level and farmhouse aren't naturally synonymous, it has that feeling now," she adds.
Do you love your neighborhood and want to stay forever? Remodeling can be better than moving. Set up time to talk to Ashley if you'd like to explore the possibilities that refreshing and reconfiguring your ranch, split-level, tri-level, or two-story home can bring. You'll find plenty of inspiration in the Normandy Remodeling photo galleries. You can also follow along with us on Instagram, Facebook and Pinterest for design ideas delivered straight to your feed.