A Sliver of Space Goes a Long Way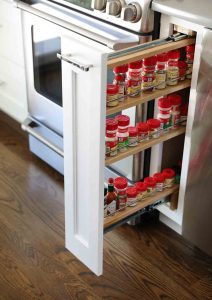 Ah our dear friend storage, no matter how much you seem to have of it, it'll somehow never be enough (especially in the kitchen). In the spirit of leaving no space under-utilized, you may find that slim kitchen storage spaces are the perfect solution for a surprising number of odd-sized items.
Slim spaces in a kitchen usually come about for one of two reasons. Sometimes these odd little spaces are driven by functionality, other times it's the aesthetic that creates these smaller spots. These seemingly leftover spaces can be made into small and tall drawers, perfect for housing a variety of kitchen necessities.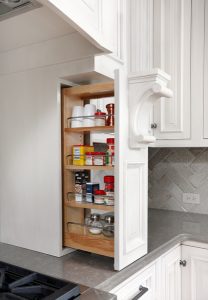 "Symmetry can be a very powerful and attractive force when designing a kitchen," says Normandy Designer Laura Barber. "But to create that symmetry, you sometimes end up with these smaller pockets of space that people tend to dismiss as dead space. I like to put every possible inch to good use, which is where slim kitchen storage solutions come into play. From spice racks to cookie sheets, and even step stools, there are plenty of kitchen items that actually work out best in a slim, narrow spot."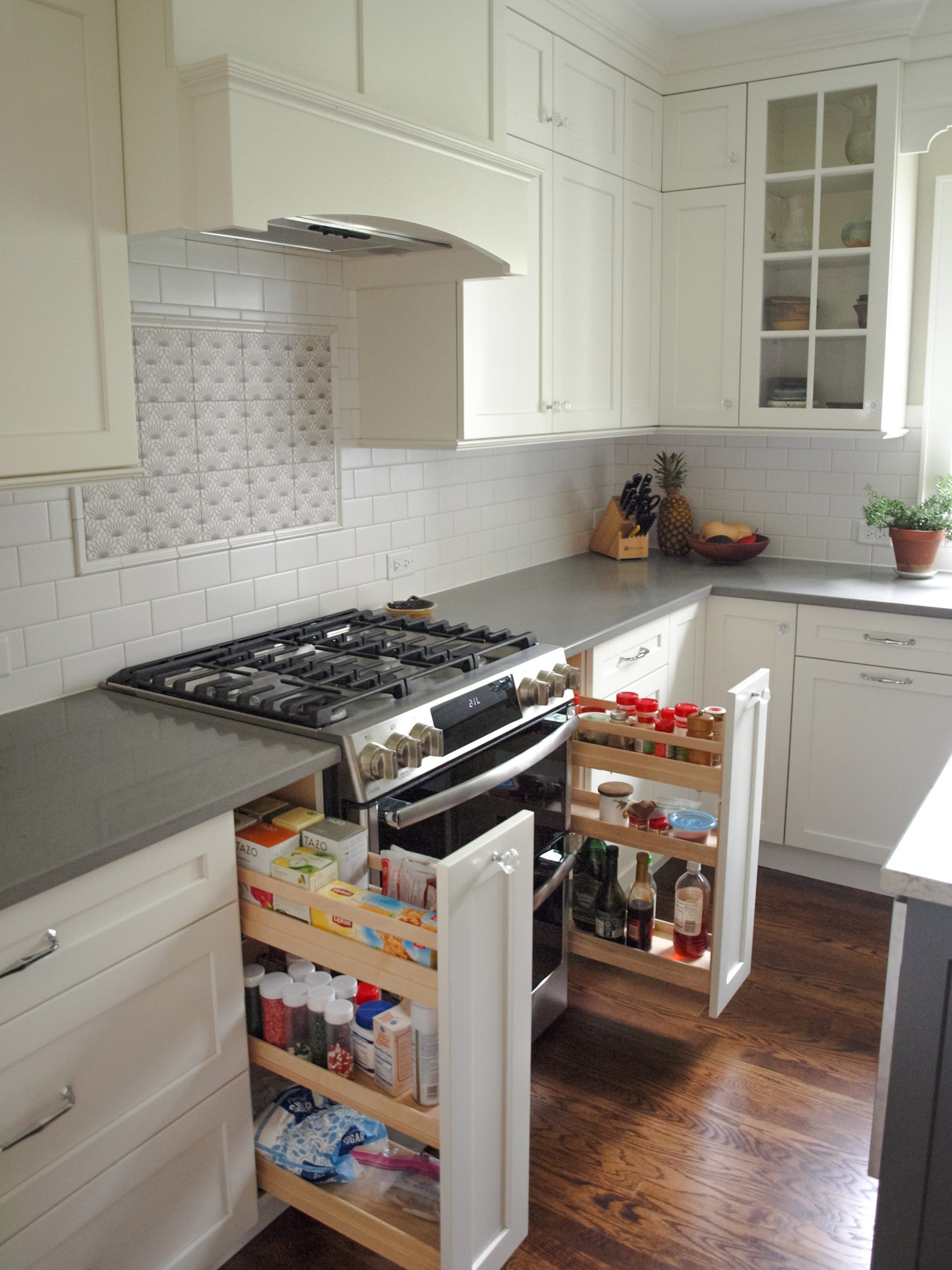 Now that you've warmed up to the benefits of these petite cabinets, you may be wondering just how small is too small? "Even though the usual size for these drawers and cabinets is six inches wide, I've seen three inches as well, which would work perfect for spices," Laura notes. "To make these little guys blend in best, I try and situate them on either side of an appliance, to give your space that symmetry and balance we all strive to create."
If you're contemplating a kitchen remodel, now's the time to set up a time with Laura to discuss your home's possibilities. While you're at it, make sure to register for one of our upcoming virtual seminars where we'll touch on an assortment of remodeling projects from kitchens to additions, and even master bathrooms. Follow Normandy Remodeling on Facebook and Instagram for even more home tips, tricks, and inspiration.