Large Kitchen Design Tips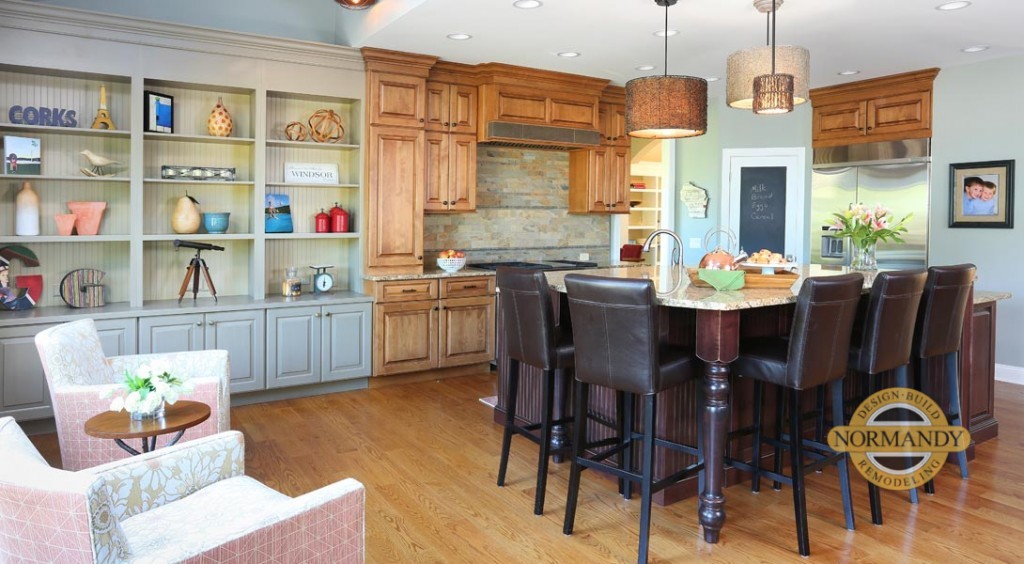 Large kitchens have a LOT of square footage to work with (225 square feet or more to be precise), which seems like it would be a major plus when looking at your long list of must-haves. Sometimes though, getting a plan together for all that space can feel a bit overwhelming. The good news is that although there's a variety of components to consider, we laid out a few major pieces to help get you started on your way to making the most of that generous amount of space.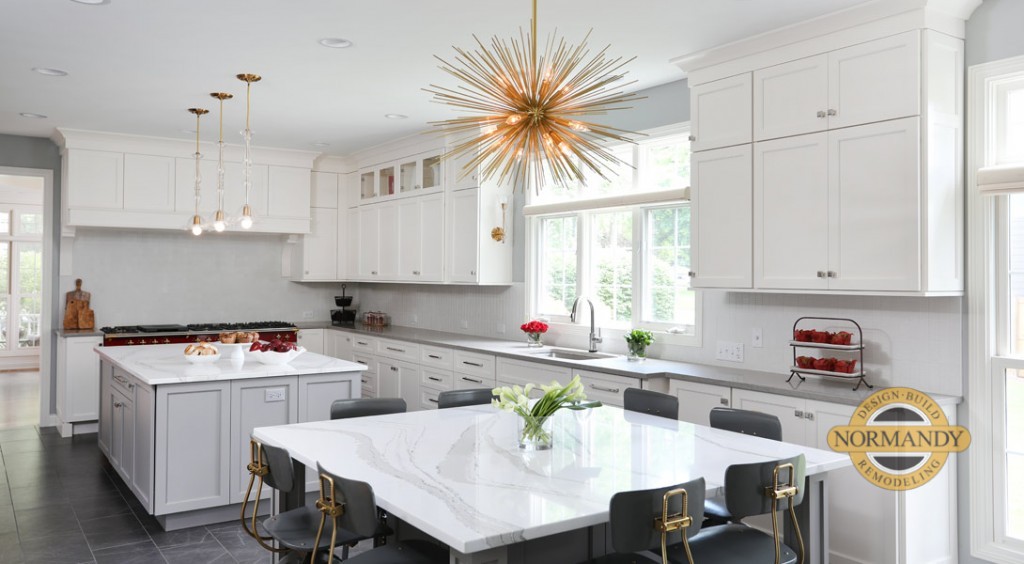 Appliances play a big role in every kitchen layout, and large kitchens are no different. "A large kitchen is usually part of a large home, which means the size and number of your appliances should not only match your home aesthetically but should meet your family's needs as well," says Normandy Designer Leslie Lee. "I would recommend a minimum of a 42-48" refrigerator and a 36" range/cooktop to start off with, but you may scale all the way up to a 60" range or 60" fridge. Depending on how your family uses the kitchen, you may instead prefer supplemental units  like a speed oven or bar fridge instead of just increasing the size of a few key appliances."
Big kitchens everywhere all seem to have a kitchen island, but before marking out a designated spot, it's important to make sure there's enough space on all sides for traffic flow. "The width of your kitchen dictates whether you can have an island or a peninsula, as well as what size would work best," Leslie adds. "There are even some kitchens large enough for two islands. I recommend a minimum of four feet between both islands to ensure a comfortable traffic pattern as well as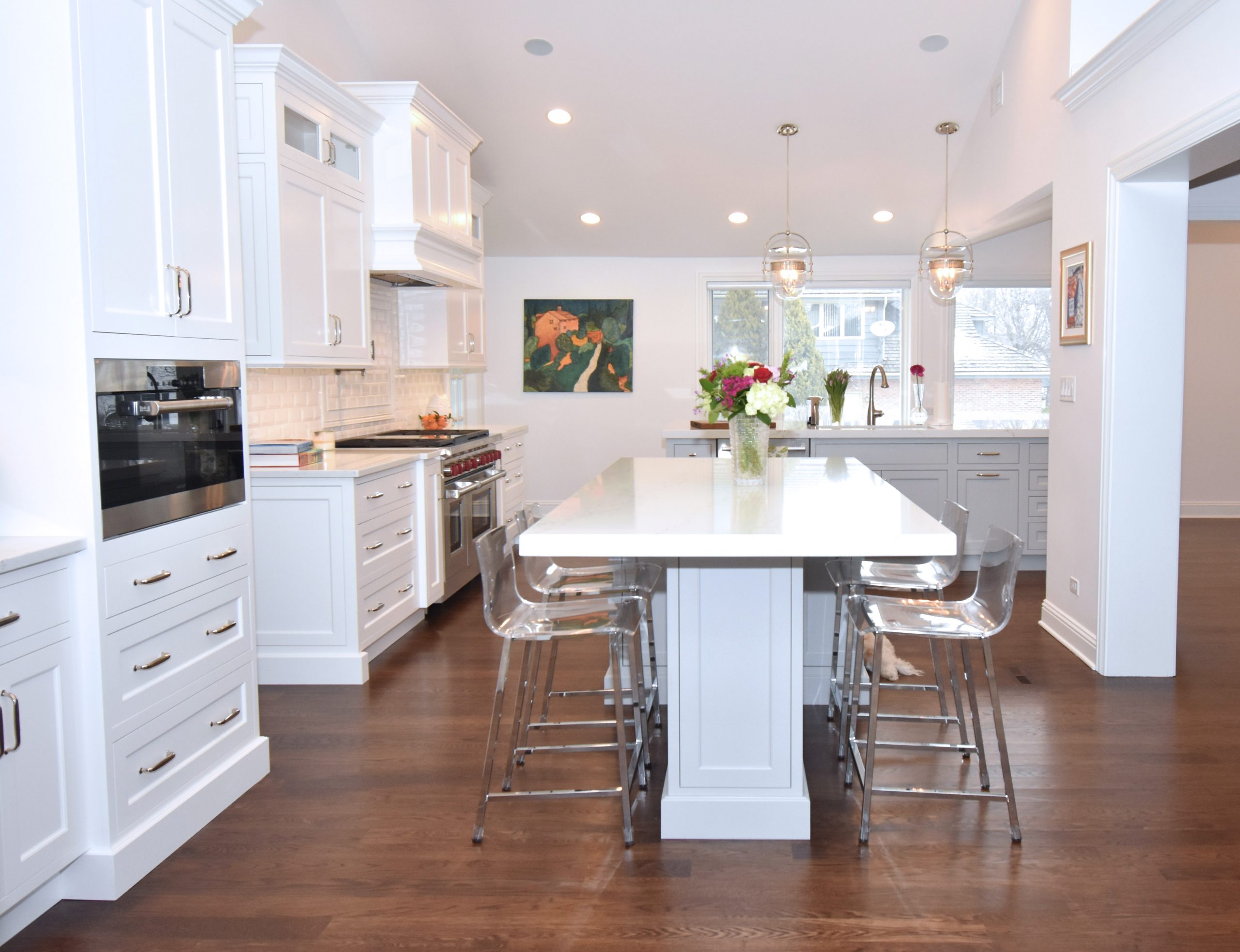 an optimal seating arrangement."
Large kitchens have another benefit besides the obvious, they give you more freedom to indulge your creative side. "Mixing metals, finishes, and colors just a few of the options you can play with to add contrast and dimension to what can otherwise become a rather stagnant space," Leslie adds. "Carving out a hearth room or a smaller family room adjacent to your kitchen is another great way to separate a space and let guests still socialize with you while you're working in the kitchen."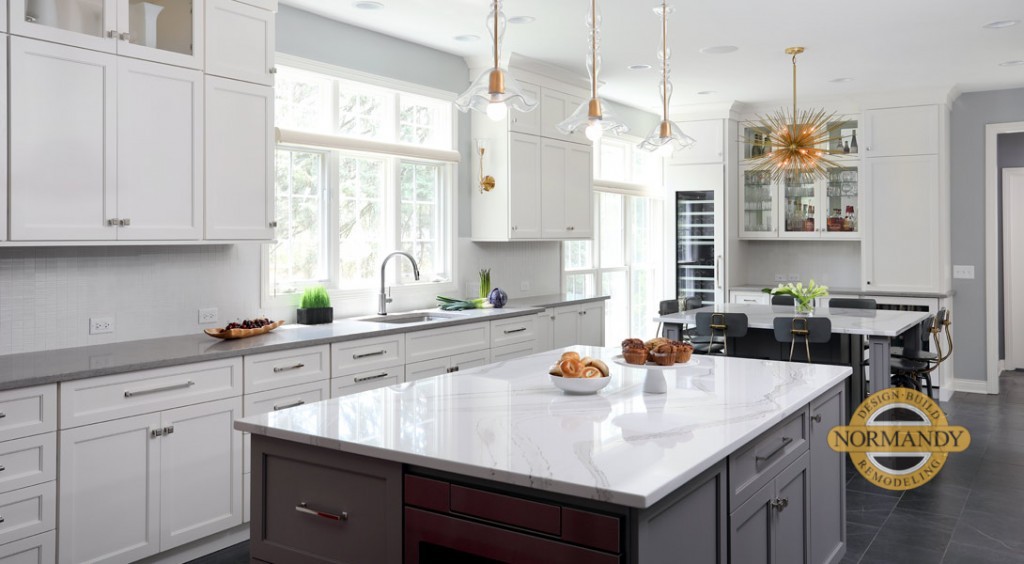 If you're long overdue for a kitchen overhaul, set up an appointment with Leslie to discuss the possibilities. While you're at it, make sure to register for one of our upcoming virtual seminars where you can learn about home additions, kitchens, and even primary bathrooms. For even more home inspiration and ideas, follow Normandy Remodeling on Facebook and Instagram.