Shout Out for Grout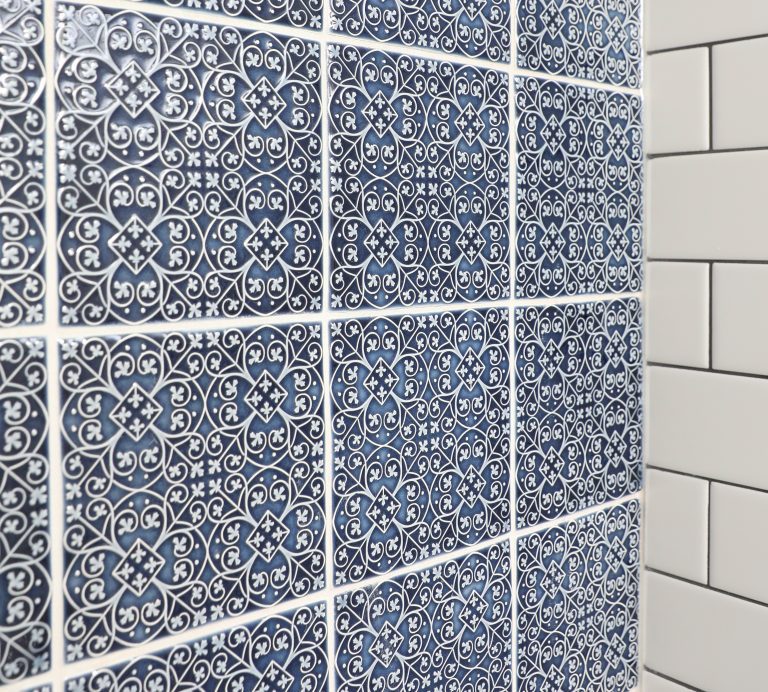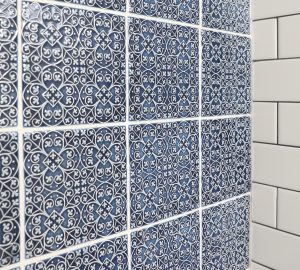 Tile can be hard to choose but once that's selected, grout should be easy to pick out, right? Well, sometimes, it's not.  Choosing the 'right grout for your tile' is easier said than done. While some opt for grout that matches the tile closely so that it disappears, Normandy Designer Karen Chanan makes the case for using a contrasting grout color with your tile.
"A different grout color from your tile can change the look of your room completely," said Karen. "The ever popular combo of white on white is classic, but using a dark grout with a light color tile can be a bold statement."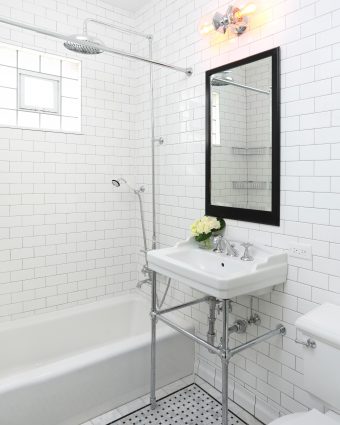 To dial up the style and drama in your space, try a grout color that completely contrasts to your tile. You will create a bold dynamic look that shows off the tile pattern and lets the grout be part of the overall design.
In this bathroom on the left, for example, "we chose a black grout to pair with the white subway tile," added Karen. "The black fixtures and flooring are now highlighted and add to the vintage industrial look the homeowner was going for."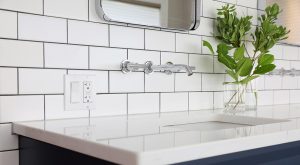 If it's time to update your kitchen or bathroom or if you are contemplating more sweeping changes to your home, you can set up a time with Karen to talk about the possibilities. You can also learn about other remodeling projects at an upcoming workshop. Check out the photo gallery or follow Normandy Remodeling on Instagram and Facebook and for even more home tips and inspiration.