A Touch of Rustic & Heaps of Entertaining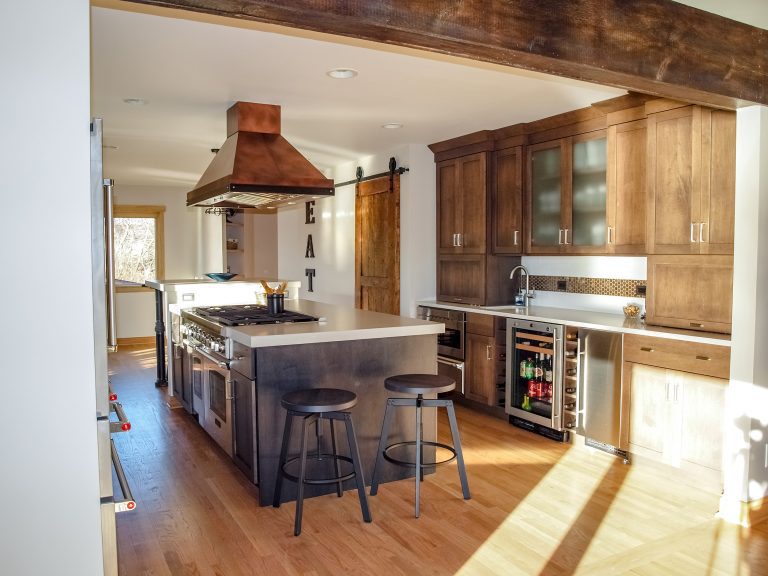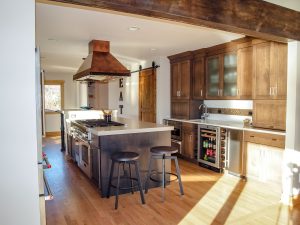 These Homer Glen homeowners needed a kitchen revamp that was perfect for their family and the various get-togethers they hosted. It was important to improve the flow of the kitchen setup as well as the storage, not to mention their beautiful view of the lake needed to be highlighted.
We began this remodel by opening up the wall that separated the kitchen from the rest of the living space, which granted this family an open floor plan, perfect for entertaining. "In order to maximize their view of the lake, we enlarged the existing windows and added a sliding door, which granted more access to their back deck," says Normandy Designer Ashley Noethe.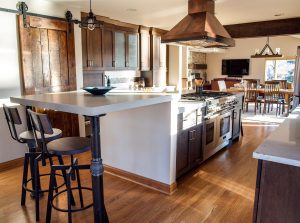 These homeowners opted for a rustic-industrial aesthetic, which included reclaimed wood beams and a sliding barn pantry door. The pantry door happened to be made out of wood reclaimed from a 100+ year old barn and was specially made for this project. "For the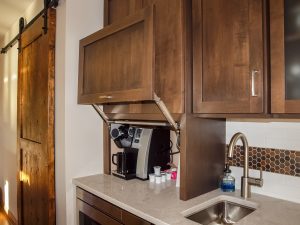 countertops, we installed a concrete-like quartz, which when paired with a custom mixed-metal hood, metal accents, and a deep staining within the cabinetry, granted the family the rustic look they loved," Ashley notes. "One of the homeowners also happens to be a pipe-fitter by trade, which was extremely helpful as he was able to integrate his own work within the island legs for an extra-special personal touch."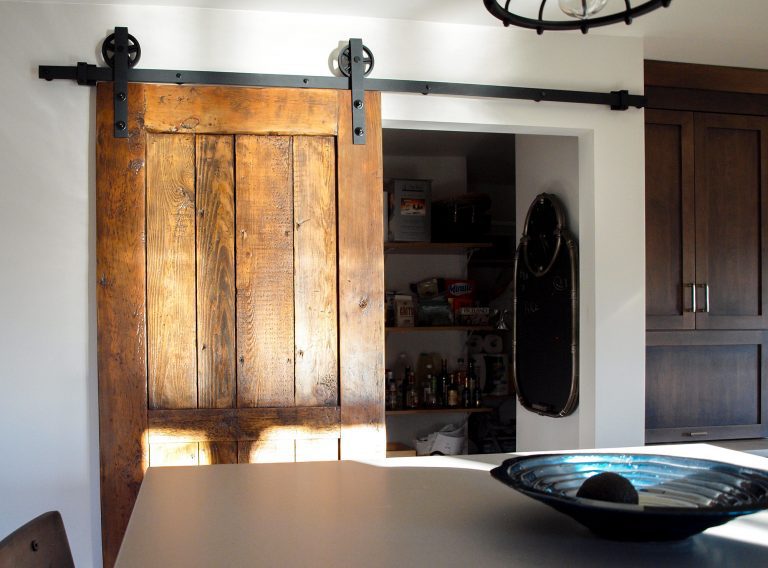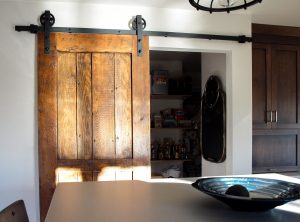 In order to grant these homeowners added storage, we created a walk-in pantry and mudroom out of the unused eat-in kitchen dining area. We also installed appliance garages, which was the perfect tool to conceal their coffee machine and bar items.
If you're looking to spice up your kitchen with a renovation, set up a time with Ashley to discuss the possibilities. For even more home remodeling tricks and hacks, visit one of our upcoming workshops.