Integrated Coffee Machines: Your Guide to a Conveniently Caffeinated Morning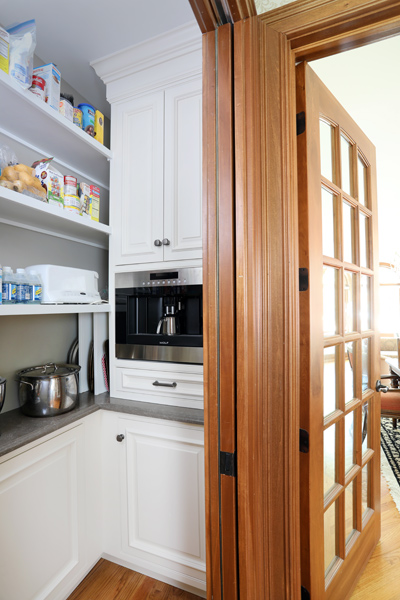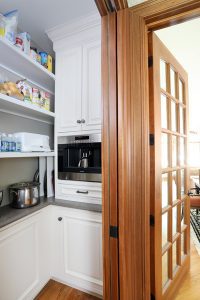 According to the National Coffee Association, over 64% of Americans drink coffee, so chances are you may be a coffee aficionado yourself. Whether you love the taste, need the caffeine or drink it socially, coffee is a language mostly everyone speaks. As fun as coffee shops are, it's nice to have the ability to make the perfect cup of Joe within your own home. For Normandy Designer Laura Barber, her first cup of coffee is integral to her day, which is why it's so important to inform homeowners on ways to bring in a touch of luxury within their morning routine.
Integrated coffee machines provide you with a sleek design that's seamlessly built into a cabinet within any room. "These appliances first grind the coffee beans, brew them within one step, then dispense a single serving at a time," says Laura. "From Americanos to cappuccinos, espressos, and lattes, the capabilities are limitless with integrated coffee machines."  The kitchen remains the most popular location but you could also consider building one into your master suite for the ultimate retreat.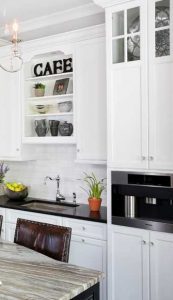 Model wise, you have the option to choose an unplumbed system which consists of simply filling up the water reservoir as needed or a plumbed system that is directly connected to a water supply line. Depending on your water supply and filtration system, you may choose to opt for the unplumbed version where you will need to first filtrate your water to avoid calcium build-up within your water lines.
Want even more luxury? Install a heated drawer directly below your integrated coffee machine, where you'll be able to house your coffee mugs for a warm-and-toasty morning cup of java.
If you are considering renovating your home with a luxurious pick-me-up like an integrated coffee machine, set up a meeting with Laura, or visit one of our upcoming workshops. Make sure to also follow Normandy Remodeling on Facebook and Instagram for more remodeling inspiration.