Getting the Look of Marble Countertops without the Maintenance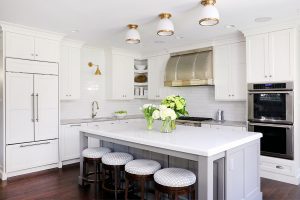 Marble is beautiful. But, let's face it… It can be a hassle. So much so, that it's not really recommended in a high traffic kitchen. Why? You need to be sure you keep up with the periodic maintenance of applying a stone sealant.  It's porous so if you do not regularly apply a sealant and you spill red wine or splatter pasta sauce on it, you are in trouble… Don't worry though, we have you covered. Here are our suggestions for how to get the look of marble without the maintenance.
The look of marble is in right now, but it's a commitment. It requires periodic maintenance and the surface is very porous, meaning it will soak up stains like a sponge. And once a stain is set, it can be pretty hard to remove, even with the help of a professional.
To combat this issue, many homeowners are opting for Quartz. It's a very durable material and manufacturers have been doing a great job of mimicking the look of marble and other natural stones.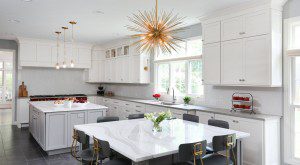 What exactly is quartz? Let us explain. Quartz, also used interchangeably with the term engineered stone, is a material comprised of natural quartz bound together by a mixture of pigments and resins. This is what makes it non-porous and easy to care for.
Quartz doesn't need to be sealed and it is non-porous, which means it does not stain easily. However, it's important to note that it's not indestructible. You still need to use trivets and cutting boards.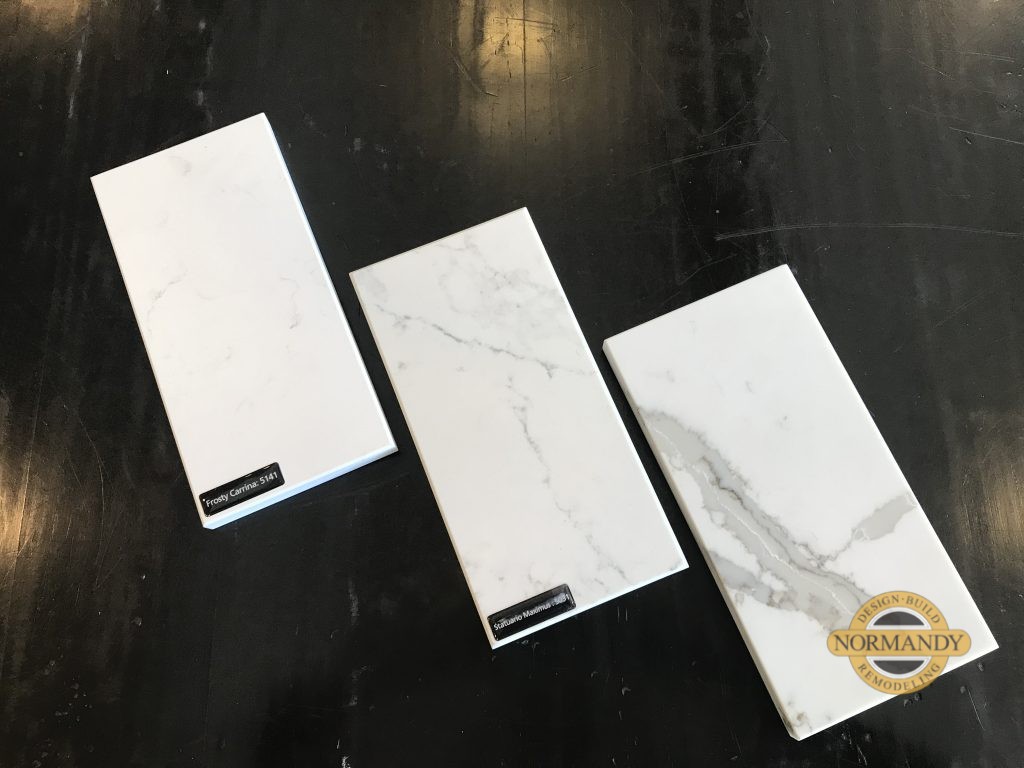 Now that you know what Quartz is, let's talk about getting that marble look. There are a variety of styles that can provide the same soft tone of marble, down to the veining. Some options are so close that we dare say you might not even notice a difference.  Here are a few examples from Caesarstone, a popular quartz manufacturer. These should help explain what we are talking about…
Frosty Carina – This mimics the classic gray and white of Carrera marble.
Calacatta Nuvo – This mimics the fine, feathered veining of classic Italian Calacatta marble.
There are even more options that we've mentioned above, but it's a good starting point when gathering ideas. Set up an appointment with one of our Designers to discuss your kitchen remodel and get into even more detail about marble and quartz countertops. You can also gather more design ideas by visiting the Normandy photo gallery or by following Normandy Remodeling on Facebook and Instagram.