Ever After: Aging in Place Bathtub Considerations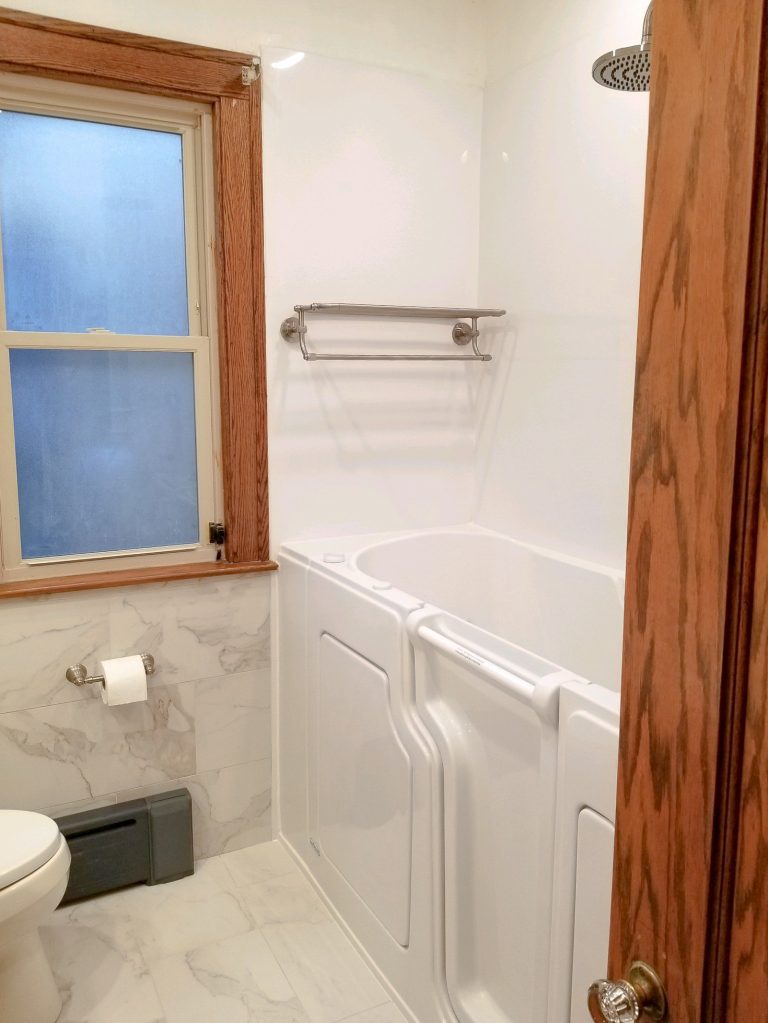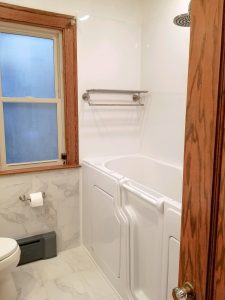 Remodeling isn't the kind of thing you should rush into, you should instead allow for plenty of time to plan and consider your future needs. Take these homeowners for instance; although they're in their golden years, they knew that their current home would also be their forever home. Since their bathroom was due for an update, they knew that they wanted to make changes that would allow them to live in their home as long as possible. What better place to begin an age-in-place bathroom remodel than with an easy access walk-in bathtub?
Their previous bathroom set-up featured an outdated cast iron tub that was extremely low, about 12-13 inches of water depth to be precise. "This set up made it extremely difficult to enter and exit when showering, and didn't allow enough depth for a soak in the tub," says Normandy Designer Ashley Noethe. "Their new walk-in bathtub reduces the possibility of slips and falls, as it features an easy access swinging door, which allows them to safely walk in and sit."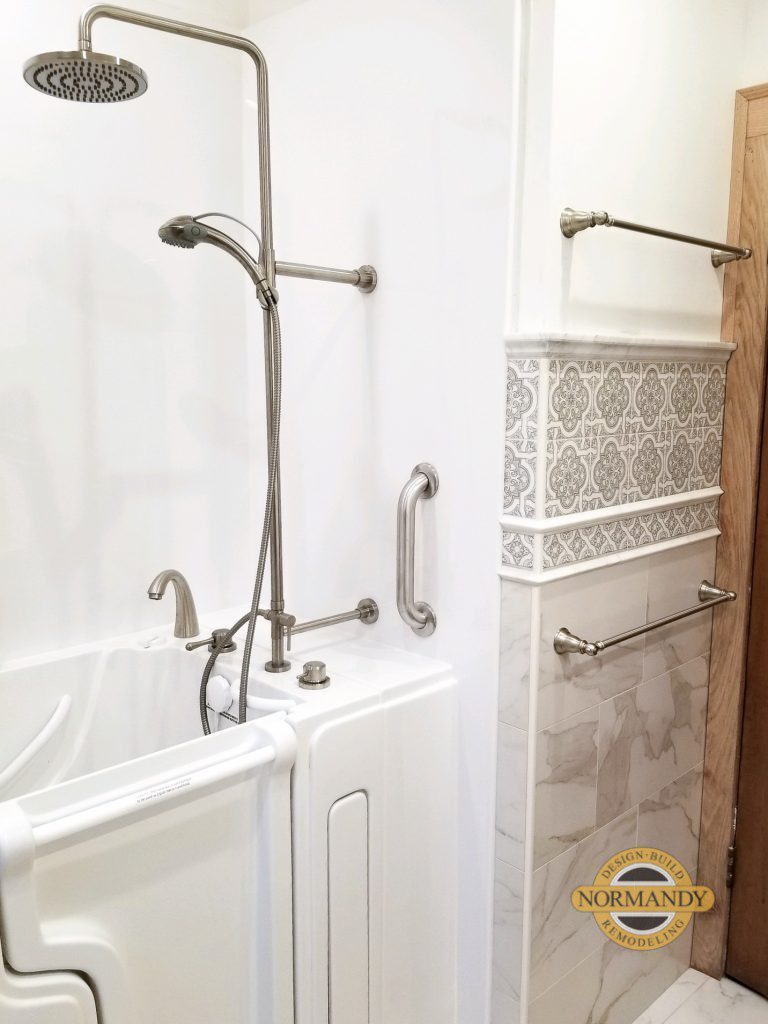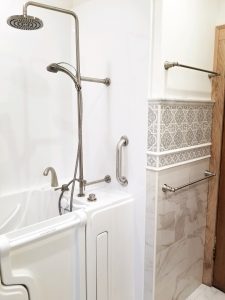 A curbless shower is another safe and secure bathing option that requires no ledge to step over. "Its seamless design also makes it an easy cleaner and opens up any space, but requires waterproofing the entire bathroom," notes Ashley. "The Kohler Elevance Rising Wall Tub is another great option that once situated inside, elevates the side wall to keep you secure, safe, and comfortable."
Non-slip flooring and grab bars that can be disguised as other bathroom necessities are also a great idea for an aging-in-place bathroom.  "When selecting flooring, try to choose a simple pattern or color to prevent disorientation from busy designs," Ashley adds. "Lighting is another important factor to pay attention to, as you'd like your space well-lit to prevent any accidental bumps or slips."
Looking to renovate your home for the long run? Set up a time to discuss your new kitchen, addition or master suite renovation project, or register for one of our upcoming virtual seminars. Make sure to also follow Normandy Remodeling on Facebook and Instagram for even more home remodeling tips and inspiration.