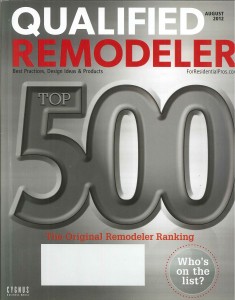 We at Normandy Remodeling are thrilled and flattered to have recently been recognized by two respected industry publications as one of the top remodelers in the nation.  Listed by Remodeling Magazine as the #7 Full-Service Remodeler in the country and special recognition by Qualified Remodeler as the Top Performer for Room Additions, these publications compile nationwide lists of the top 550 and 500 remodelers, respectively, and Normandy is proud to be among the best.
But the broader question for many homeowners is, what does this mean for me as a Normandy client?  Working with a larger company brings a wide variety of perks for customers including the skill and expertise to create stunning designs, greater purchase power, and a consistently high-quality construction experience.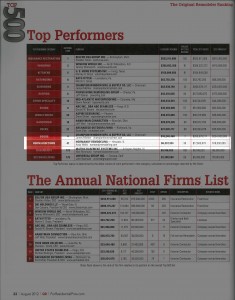 Normandy has grown to be one of the top 10 remodelers in the country based largely on the satisfied customers who refer us to their friends and family. You don't get to be one of the biggest without also being one of the best.  Normandy also enjoys significantly larger discounts on most products because of our volume purchases, which gives our customers a greater value for their construction dollar.
Being named a "Top Performer" in the Room Addition category by Qualified Remodeler magazine shows that we have significant experience in managing large-scale projects, and making sure they run smoothly.  We also complete a notable number of interior remodels and exterior renovations, from porches to kitchens to hall bathrooms, the skills, and systems that are put in place to help addition projects run smoothly are just as important in other renovations, all of which contribute to Normandy projects being completed on time and on budget.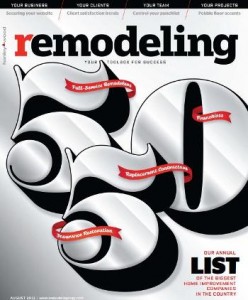 What is most unique about Normandy is the exceptionally personalized experience our homeowners receive due to our boutique style of design and construction.  Every client works closely with their designer from the initial design creation all the way through to the finished construction.  Each project also has a dedicated project superintendent who oversees construction and regularly visits the job site to keep homeowners informed and ensure the construction meets Normandy's high standards.  In many respects, Normandy is a big – small company.  Though the company has grown, Normandy still puts clients first and retains many small business principles, which has created thousands of "Raving Fans" in the Chicago area.
We'd like to thank each and every Normandy client who has helped us receive this prestigious recognition, we couldn't have done it without you!  If you or someone you know is considering remodeling or adding on to their home, schedule a free in-home consultation to meet with a member of our design team to discuss the possibilities.