Remodeling is hotter than ever, with no signs of a slowdown in the future. While each family and home has a different set of needs, there are some consistent trends that have emerged for home renovations.  According to Normandy Designers, this year's most popular home remodeling trends are all about adding on, getting organized, and selecting materials that are both beautiful and low-maintenance.
Here are the top five Chicago area home remodeling trends that are likely to continue to pick up steam in 2017: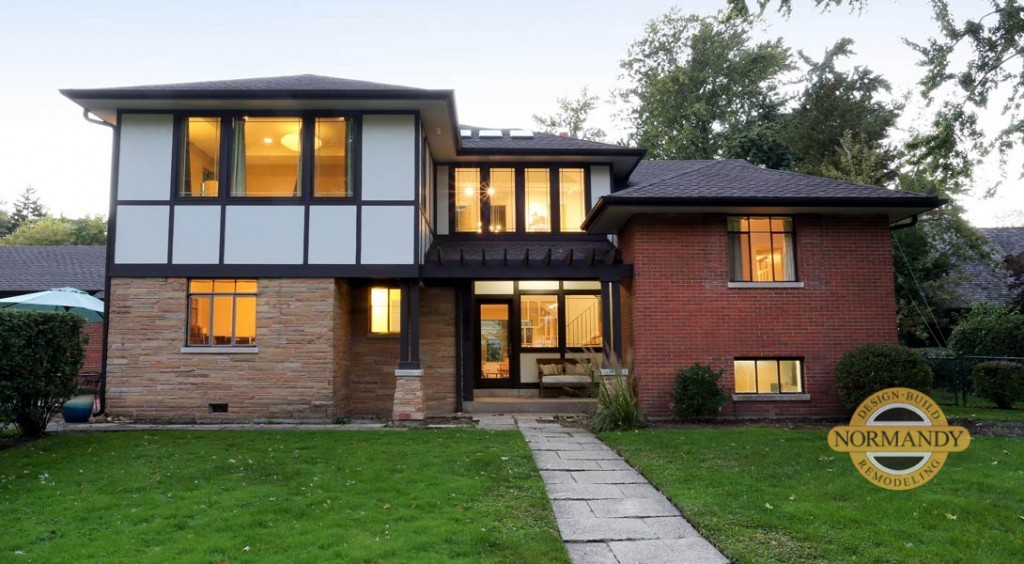 Home additions– Home additions are ideal for families who want to remain in their current home but could benefit from some extra square footage. There are plenty of options when it comes to expanding, whether adding up, over, or out. Either way, families can create space where it is lacking, whether that is a new master suite or larger kitchen and living space.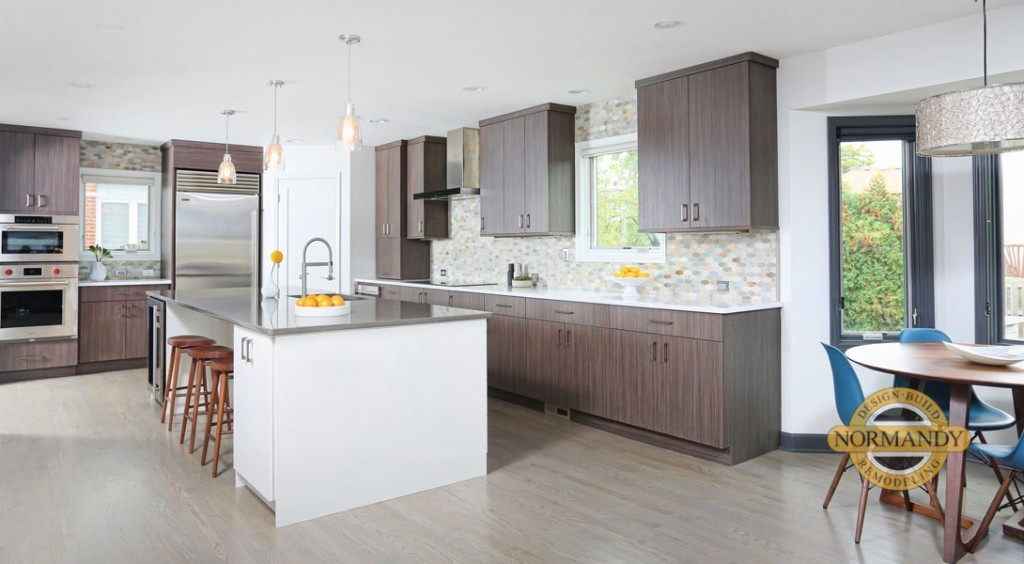 Kitchens are king – Kitchen remodels continue to be the most in-demand home update as people look for timeless design and low maintenance options. White cabinets continue to dominate, but wood grains are gaining ground, especially in more modern design.
Master Suites– The desire to create a private sanctuary for relaxation and rest has led to a renewed emphasis on the master suite.  A combination of the master bedroom, master bathroom, and master closet; these spaces often recreate the feeling of a high-end hotel room. Indulgent amenities and soothing colors dominate as people are investing in an everyday respite.
Mudrooms are taking over– For many; mudrooms are a must-have. This is true whether homeowners have small children, or simply want to keep their entries tidy and organized. The good news is that a mudroom no longer needs to be a dedicated room.  Normandy Designers are getting creative with available space, carving out nooks for benches, hooks, and cubbies in hallways, laundry rooms, and even within the kitchen.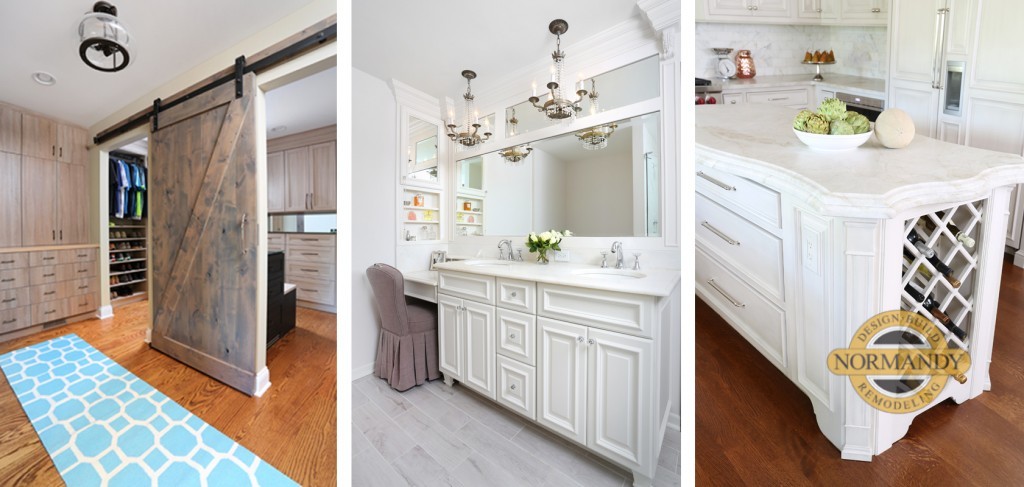 Man-made means low maintenance –Thanks to new technologies, it can often be difficult to tell the difference between natural and man-made materials. Currently, there are tile options that look like hardwood flooring as well as engineered stones that closely resemble marble. As an added bonus, these man-made options require much less maintenance than a living finish. They are also more durable, making them less likely to stain or chip.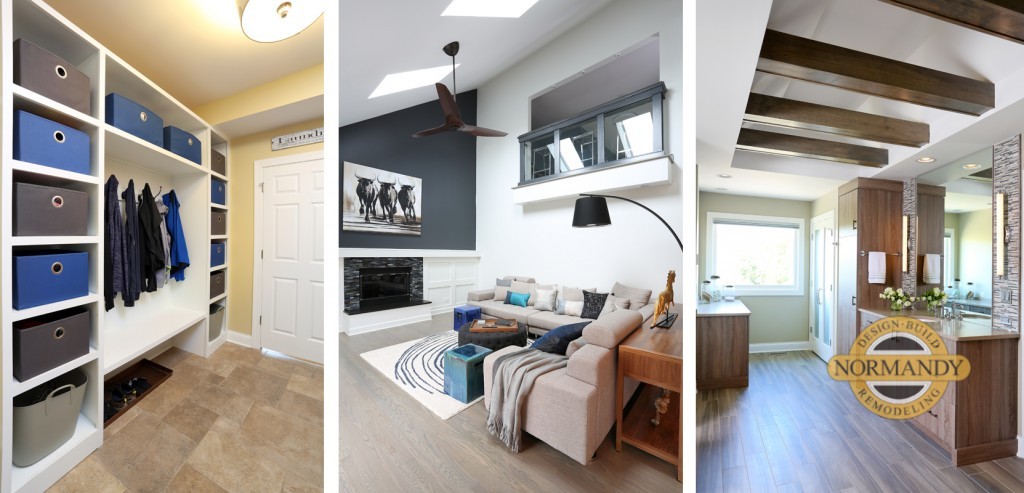 Set up an appointment with a member of the Normandy Design Team to discuss your next home renovation project in more detail and create a design concept that works for you. Or, register to attend an upcoming 2017 kitchen, bathroom, or addition seminar to learn more about the remodeling process. You can also follow Normandy Remodeling on Facebook, Twitter, and Instagram for more design ideas and inspiration.