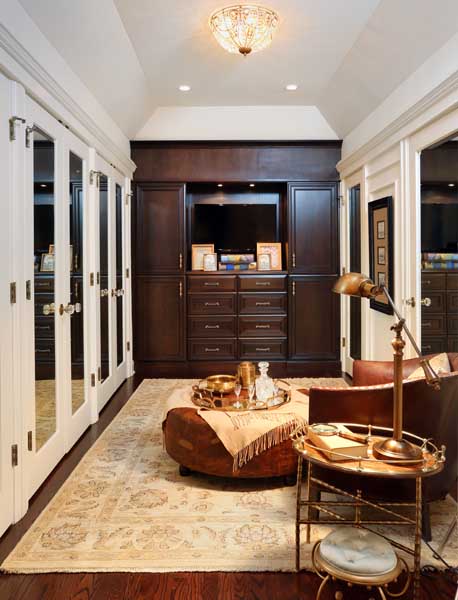 Kitchens and bathrooms in many homes are outfitted with standard or semi-custom cabinets.  They provide function, are attractive, and are relatively reasonably priced.  But when a standard size or shape doesn't fit the need, it's time to take a step up, into a fully custom cabinet.
Custom cabinetry breaks free from the limitations of simple kitchen cupboards and bathroom vanities.  The beauty of custom cabinetry is that it is completely flexible, allowing you to design the look and function to fit almost any need. This allows you to use cabinetry materials to create furniture-like pieces that are tailored to your space, including buffets, tables, and armoires.
"Typically, custom furniture-type pieces are recommended if you are looking for something unique, or you have a really specific idea in mind that you are trying to achieve," said Normandy Designer Leslie Lee.  "Examples include furniture-style island pieces, hutches, refrigerator armoires, tables, closet built-ins, and bedroom furniture like armoires."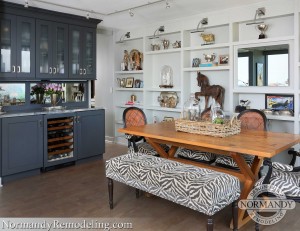 In addition to being completely customizable, there are also a few other pros to this type of piece.
"These custom pieces are high quality and equivalent to high-end furniture," noted Leslie. "However, it should be noted that these option does come at a higher price point."
For more design ideas and updates, follow Normandy Remodeling on Facebook, Twitter, and Instagram. Or, if you are ready to get started on your own home renovation, set up a time to talk with Leslie. You can also attend an upcoming seminar to learn more about the kitchen, bathroom, or home addition process.