Evanston Split-Level Transformation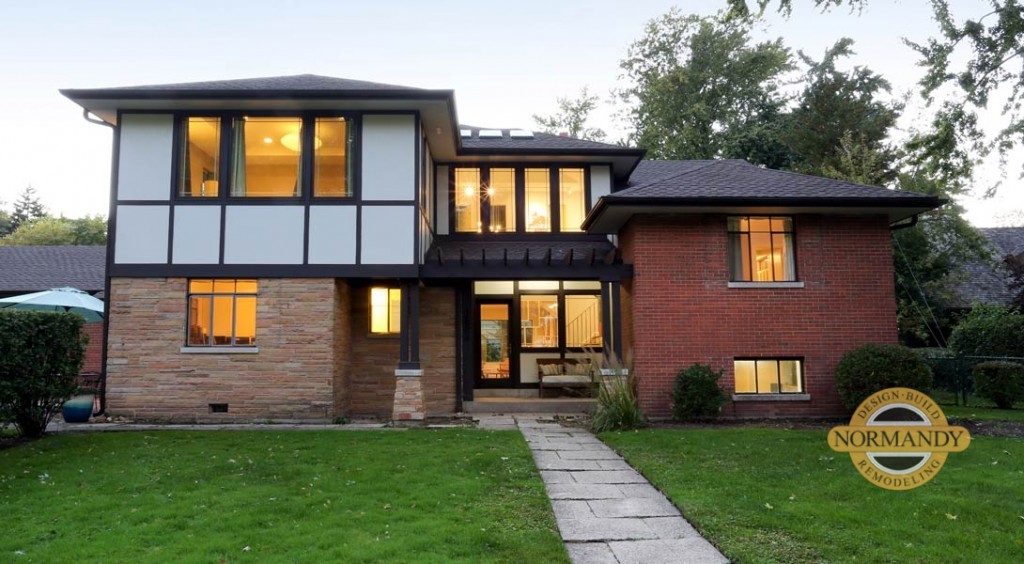 Split-level style homes are extremely common in the Midwest. That doesn't mean that this style is a favorite, in fact many homeowners feel that a typical split-level can lack curb appeal. This leads many to remodel their exterior, opting for a different architectural style. In the case of this Evanston home addition, this split-level became a Craftsman-inspired home with a mid-century modern interior.
Originally, the home was a very basic split level that lacked character, so we opted for a Craftsman-style exterior to add some style, while still continuing to be low maintenance.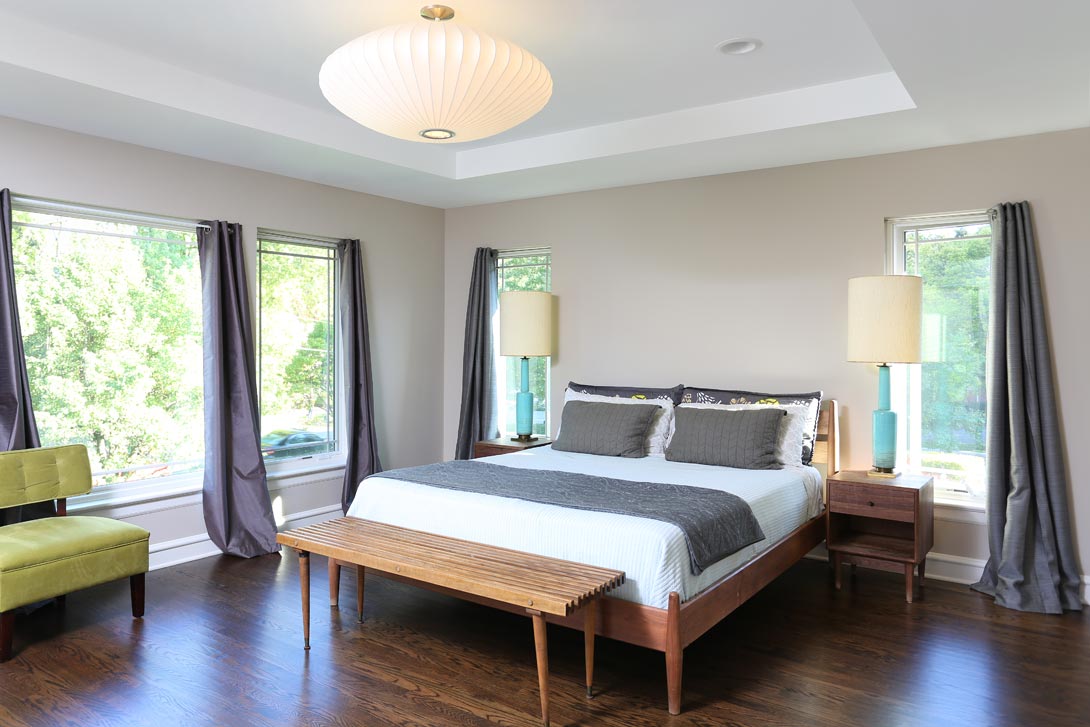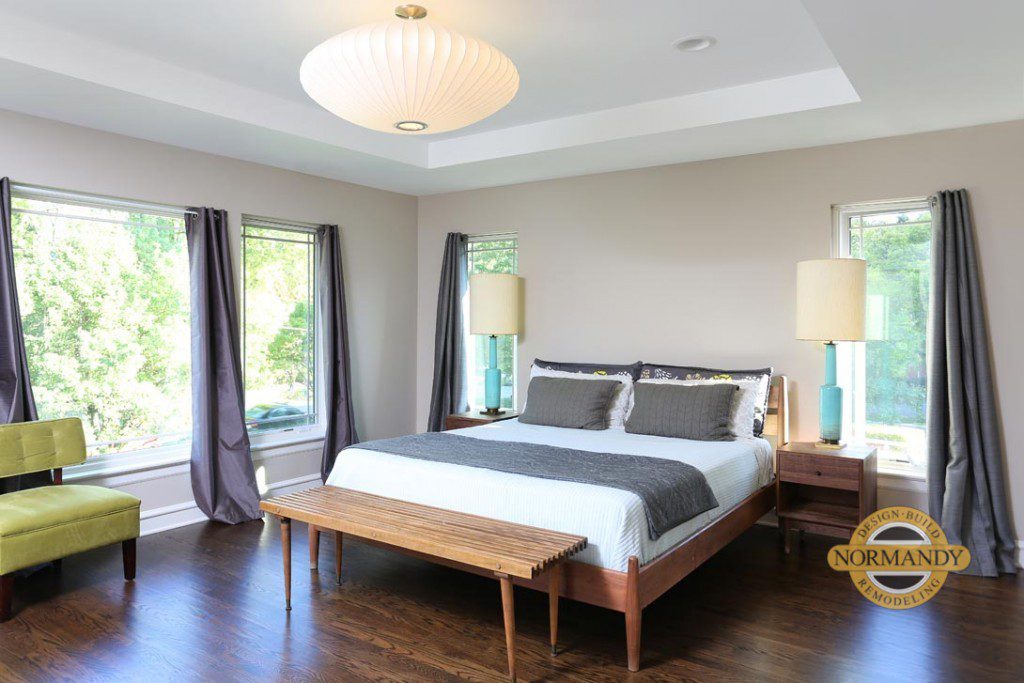 It was really important to capitalize on views of Lake Michigan, so placement of the addition had to be strategic. The rooflines were changed and a pergola entrance was incorporated.
In addition to a new exterior, the homeowners were looking for interior design solutions that would be a good fit with a mid-century modern aesthetic. Prior to renovating, the master bedroom and bathroom were small in size. The kitchen was also disjointed from the living area and they lacked mudroom space for their children.
The new addition created a master suite that will offer the homeowners views of the lake, which they've never been able to experience in this home before. The placement of the addition also allowed for a nice big master bedroom with all of the windows facing the lake.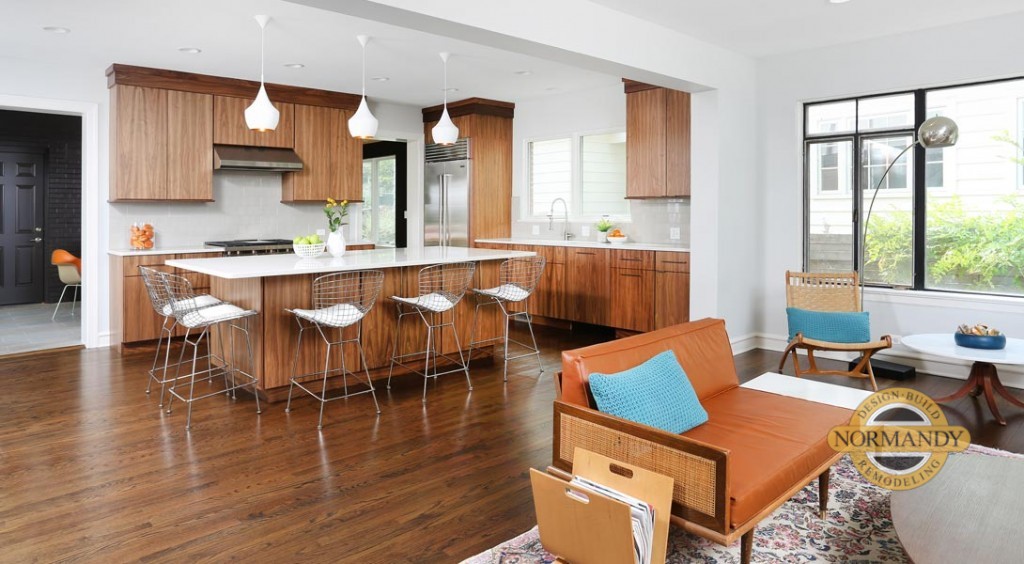 In addition to stunning views, the new master bedroom also has larger closets and a tray ceiling. The master bathroom is also a sight to behold, with detailed natural stone flooring, custom shower and soaking tub.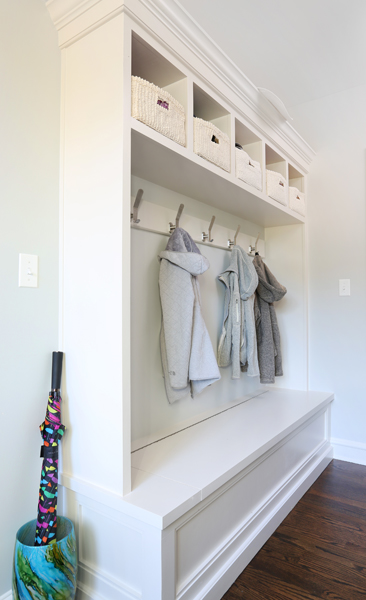 The first floor was also reconfigured. Because entertaining was a priority, the kitchen was moved to the back of the home and adjoins the living room space. Additionally, it features walnut cabinetry as well as a large island with plenty of seating. The space also contains high-end appliances and a skillfully designed wet bar with custom cubbies for display items.
The entryway was also re-worked and a mudroom was added. Overall, the two story foyer is very dramatic, with a large chandelier, plenty of windows, iron railings and an emphasis on a mid-century modern room divider that was an original part of the home.
To make everything within this design work, the stairway needed to be relocated and structural concerns needed to be addressed.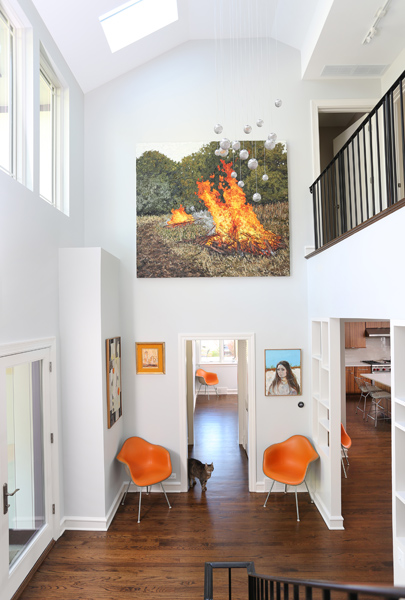 After special site visits and plenty of deliberating, it was determined that a steel column and cantilevered steel beam would be best for carrying the load for the new second floor structure and second floor hallway and balcony. Relocating the stairs also allowed for the decorative room divider to remain intact.
Keeping the foyer open with large windows meant that there was plenty of natural light pouring in. You can even catch a view of the lake through the foyer windows when headed into the new master suite. The windows also have unique, Prairie style window grills that add yet another layer of detail.
Check out our photo gallery, for more photos of home additions and remodels or follow Normandy Remodeling on Instagram and Facebook and for even more home tips and inspiration.