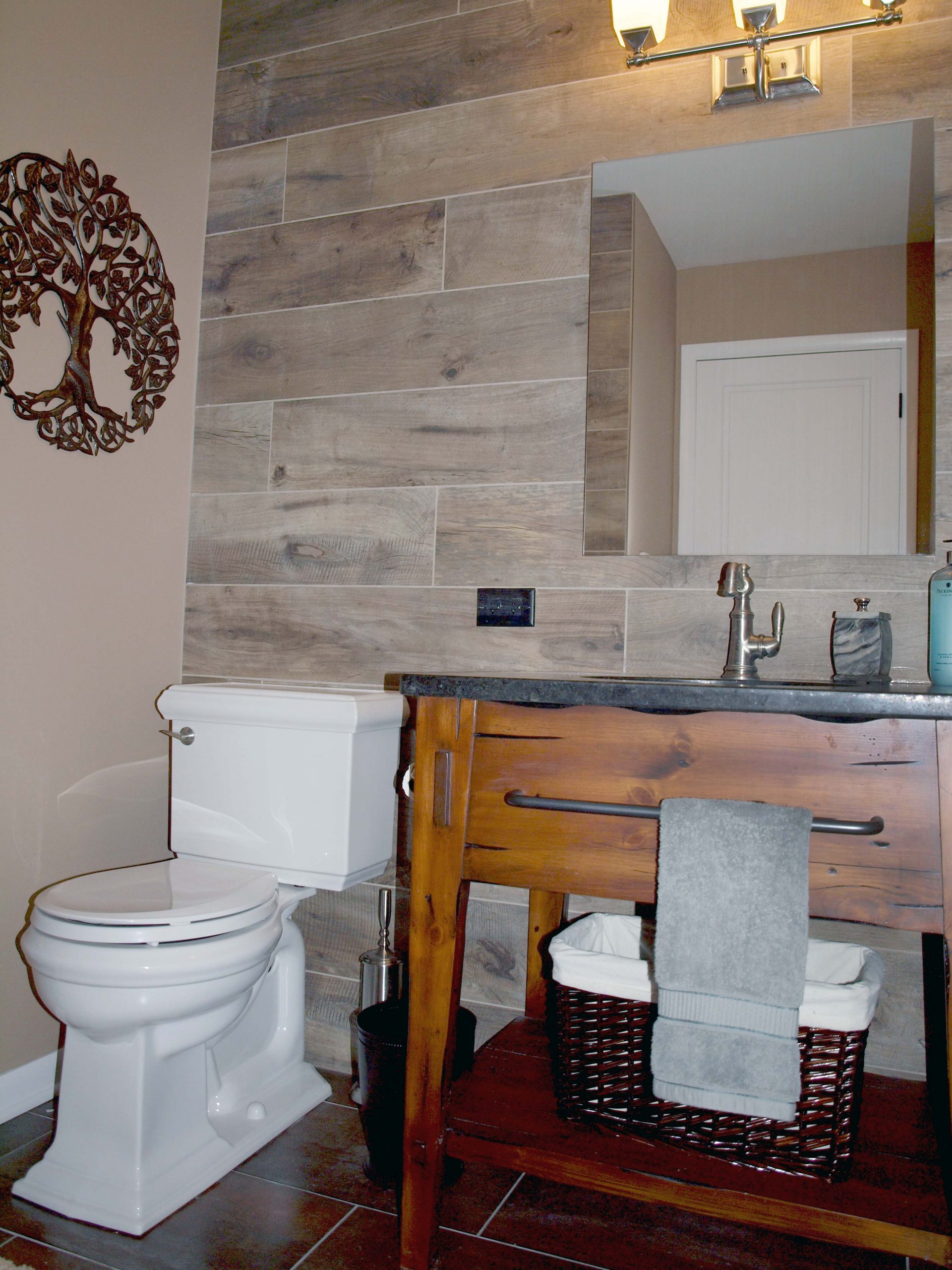 Oftentimes, there are assumptions on how to use certain products within your home renovation. One such misconception is the use of tile that looks like wood, which is most commonly used only as flooring. However, this design element can also be used elsewhere, including walls and showers. Here are some insights from Normandy Designer Laura Barber, AKBD.
"So many people use porcelain wood tile as a floor tile only, however, there are other ways it can be utilized," said Laura. "In fact, it fits into current trends, as we are starting to see reclaimed wood as accent walls in bedrooms, dining rooms and bathrooms."
A recent Downers Grove bathroom remodel completed by Laura is an excellent example of how this type of design element can be incorporated. Laura used porcelain wood tile on the walls mixed with natural pebble stone tile to give the space the look of a rustic spa.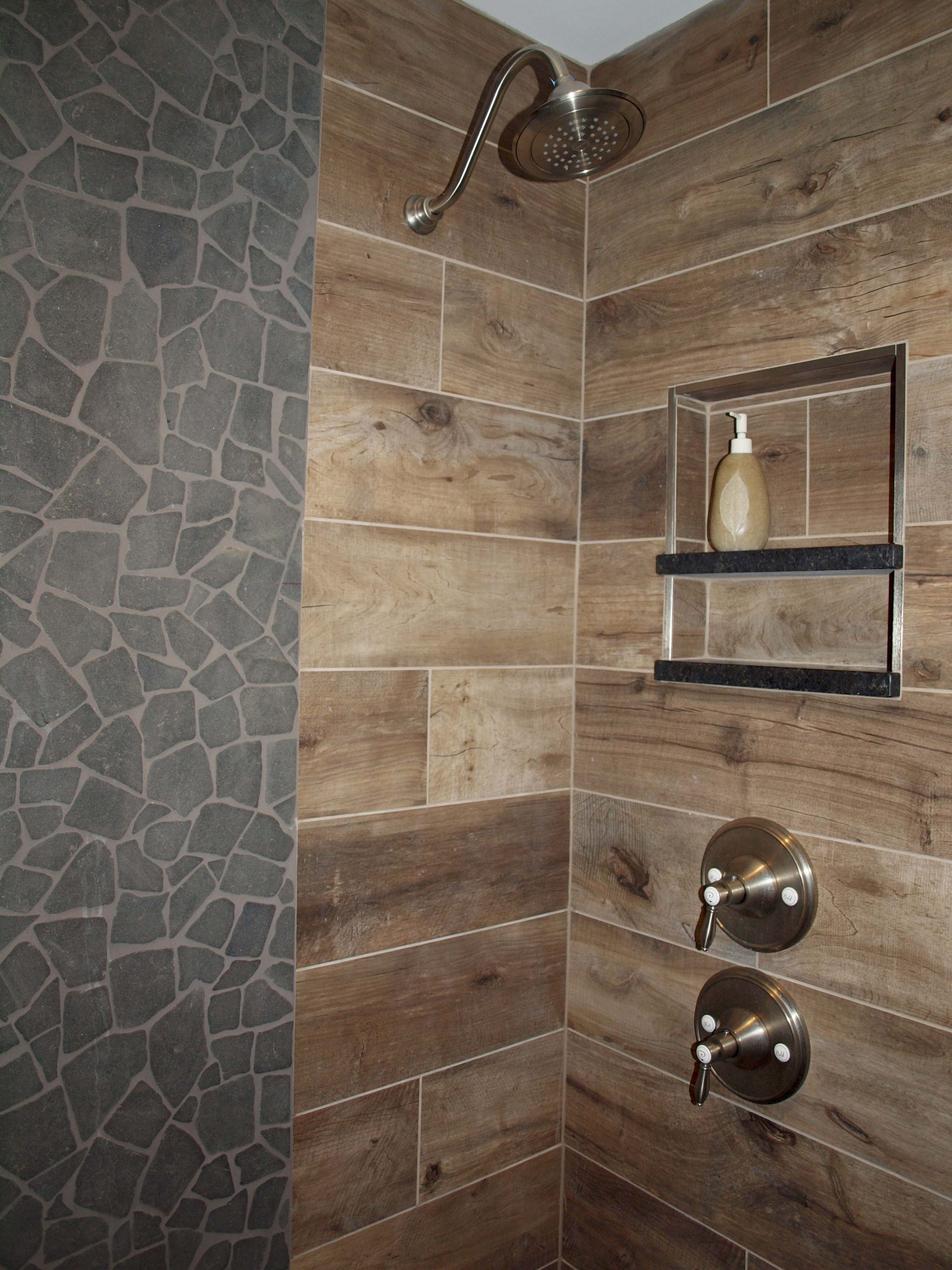 "Technology with porcelain imaging has come a long way. Between texture, natural graining and knots, it is very realistic looking," noted Laura. "There are a variety of styles, widths and lengths. Woods can look more pristine, or have a knotty, weathered look to them."
If this look is something you desire to incorporate into your upcoming remodeling project, set up a time to meet with Laura to discuss your space and the details needed for a beautiful outcome. You can also register for an upcoming seminar to learn more about the remodeling process, design trends and materials. For more information and design inspiration, visit Normandy's photo gallery or follow Normandy Remodeling on Facebook, Twitter and Instagram.