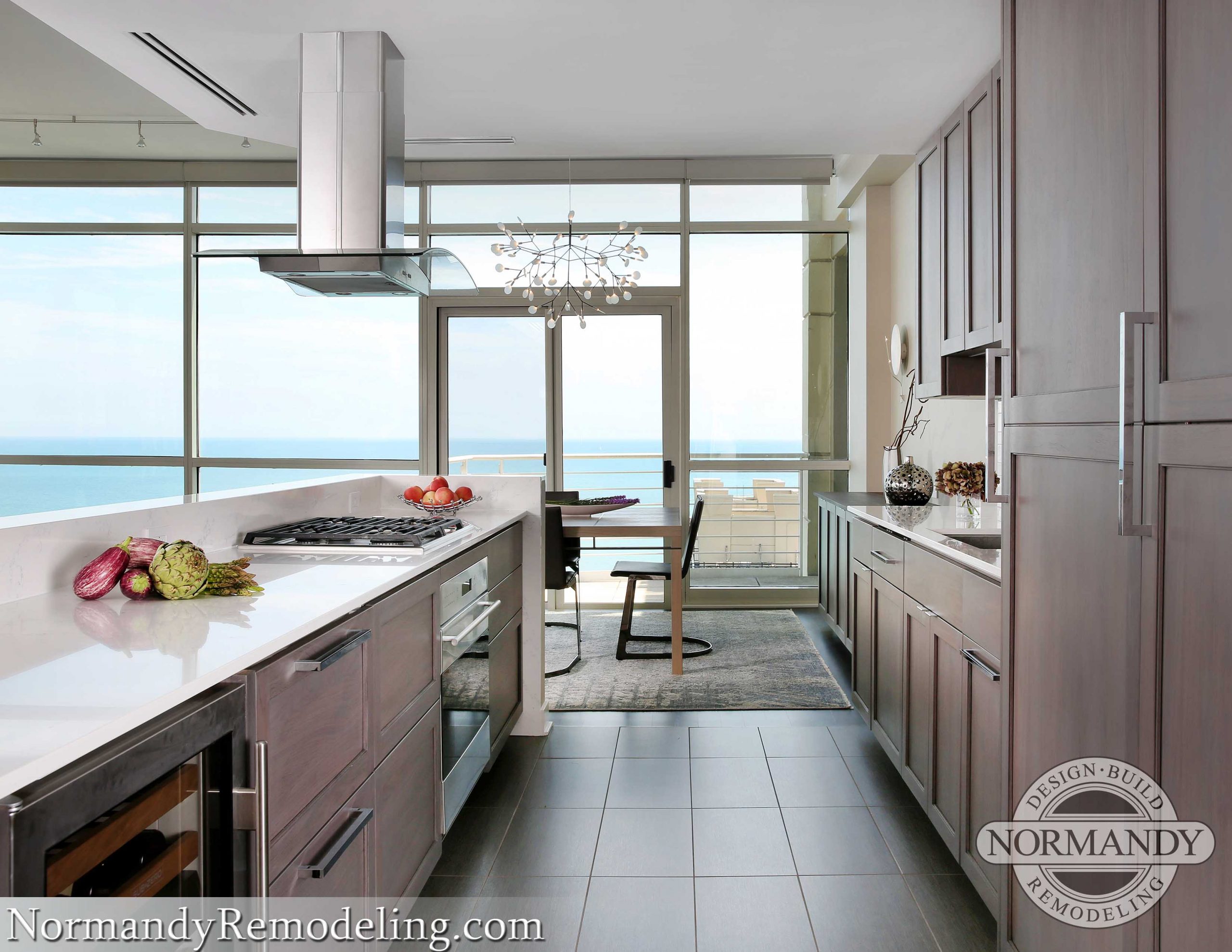 The family residing in this Chicago high-rise appreciated their spectacular view of Lake Michigan; however, the condo itself was in need of an update. They called upon Normandy Designer Liz Reifschneider to make the inside of their home as stunning as their surrounding scenery.
The first issue to be addressed was the kitchen, which was closed off from the rest of the unit. This meant that anyone cooking was contained to a dark and closed-off space.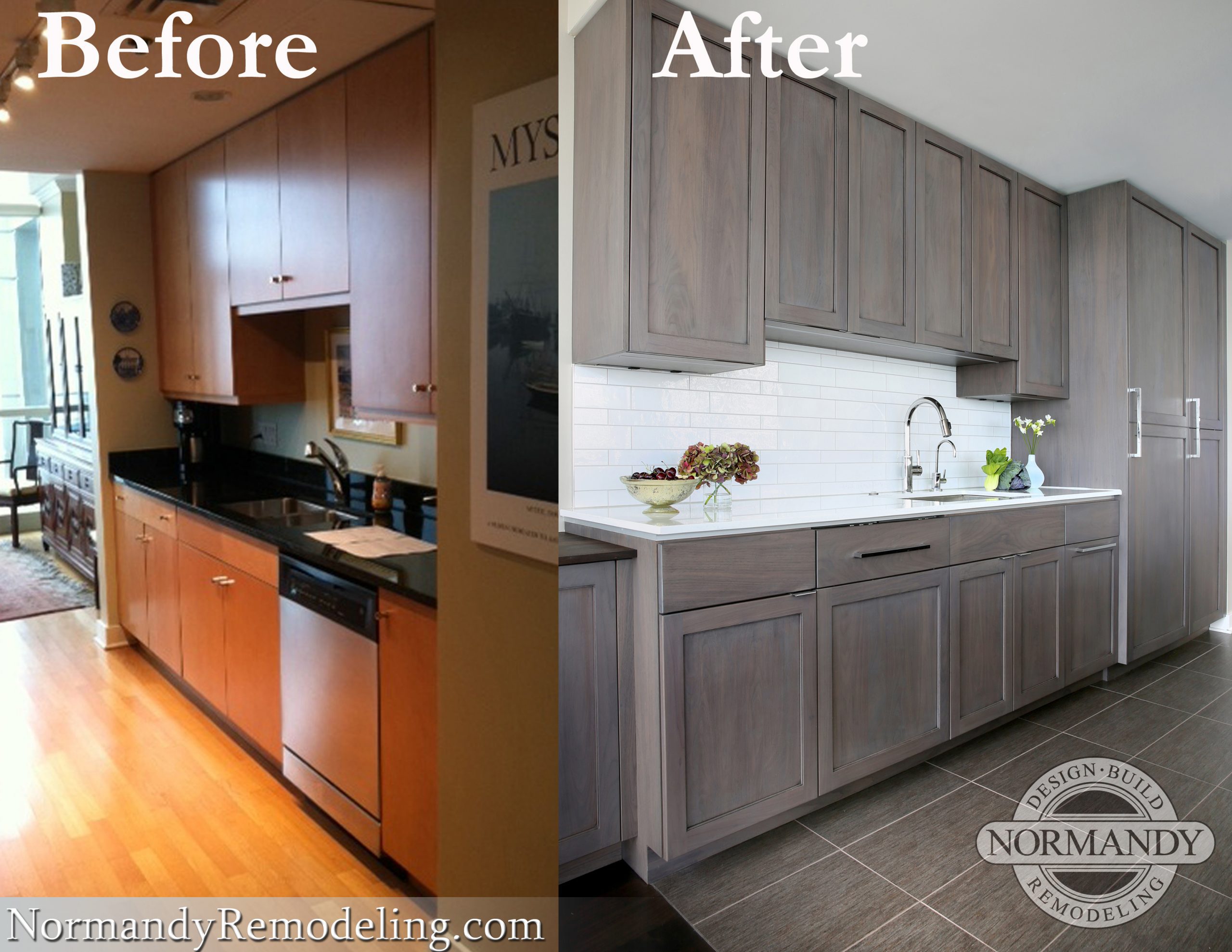 "Our first step was to remove a large section of the wall between the kitchen and the living room," said Liz. "By changing this to a half wall, we not only increased the natural light and the available views in the kitchen, but we allowed the person doing meal prep to participate in family activities and discussions that were taking place in the adjoining living room."
The kitchen was outfitted with quartz countertops and custom walnut cabinetry with a grey wash stain. This kept the appearance warm, while still exuding a sense of sophistication.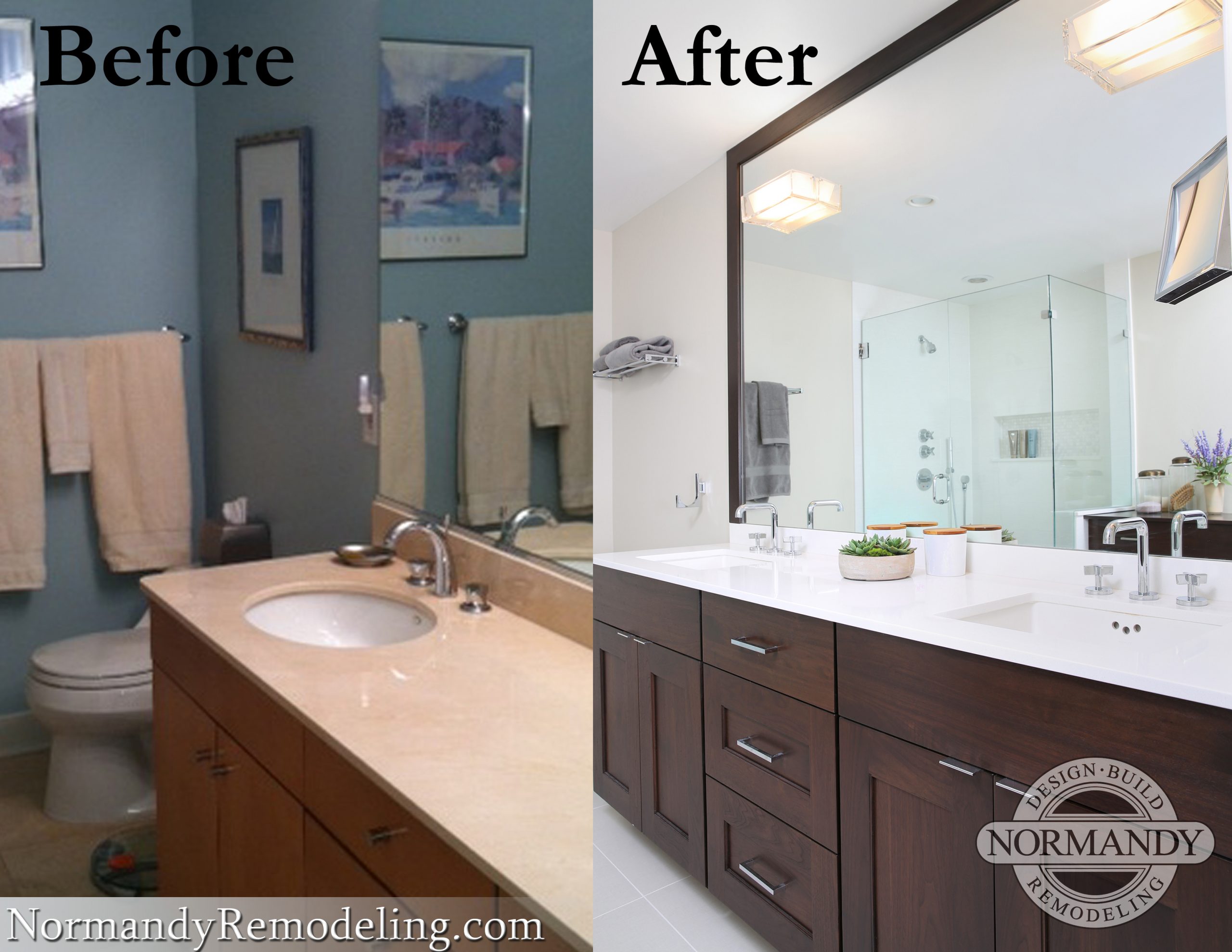 The master bathroom was another space that was less than ideal. It had a large bathtub that wasn't needed and the shower was too small. Removing the bathtub made room for additional cabinetry and a wider expanse of countertops. Cabinet amenities included a hamper as well as space for clean towels, which came in handy due to the fact that the condo did not have a linen closet.
The powder room also received a refresh, with more cabinetry and a stylized look.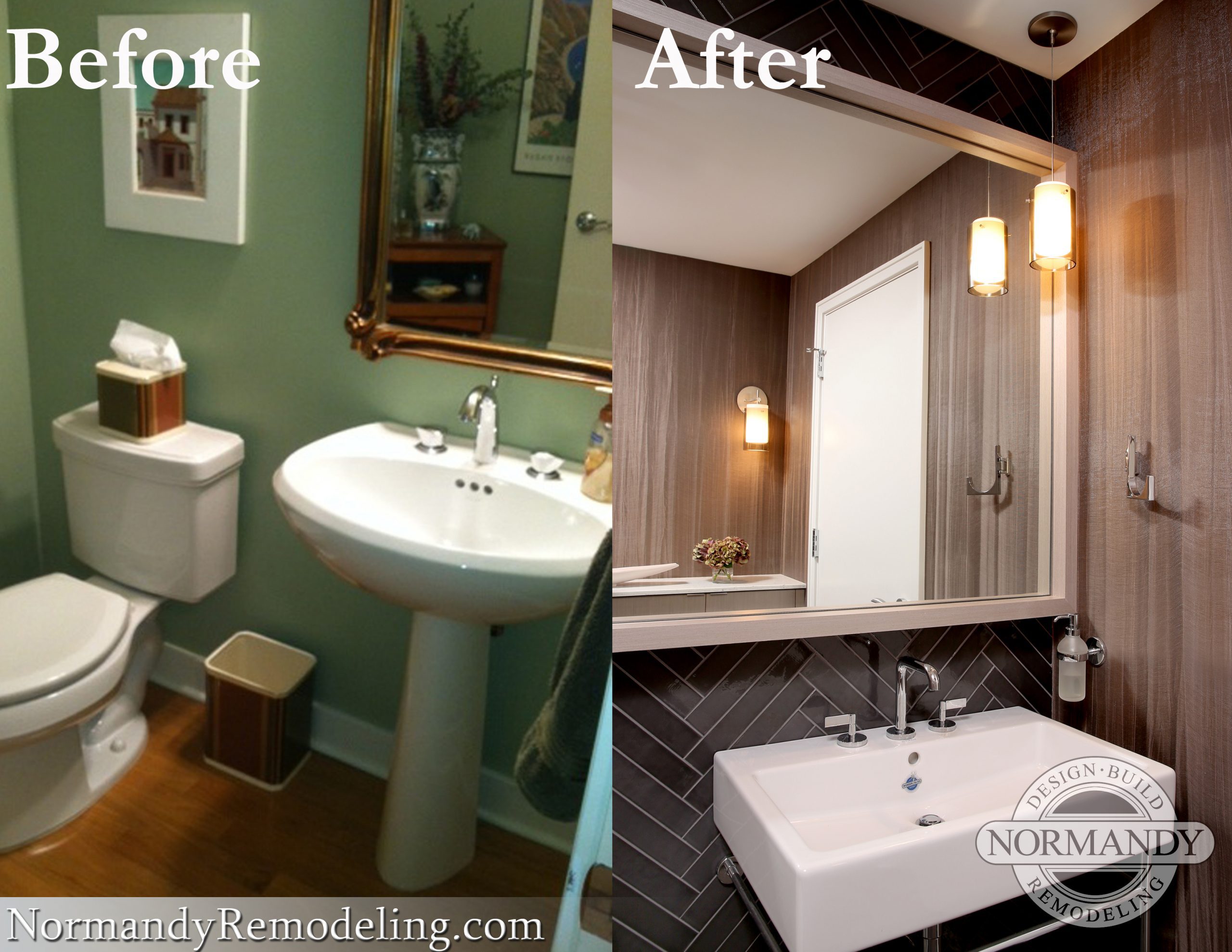 "We paid special attention to the details and craftsmanship in this room," said Liz. "This includes textured wallpaper, unique engineered wood-grain cabinetry, pendants, sconces, and LED lighting."
"The tile on the water wall offsets the lighter wood trim of the mirror and the contrast of the white sink basin," added Liz.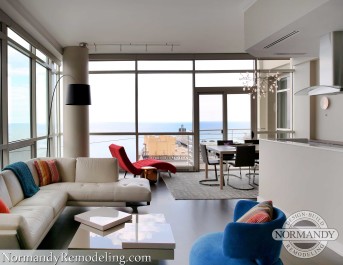 The remainder of the condo was also re-worked from the baseboards and door casings to new custom crown molding in the living room. New, wide plank walnut floors were installed and customized with a gray-blue stain. Remote-controlled, motorized shades were also installed for light management as well as privacy.
The master bedroom hallway also received a new, grand entrance and the closet doors were also re-worked to seamlessly integrate them with the HVAC panel.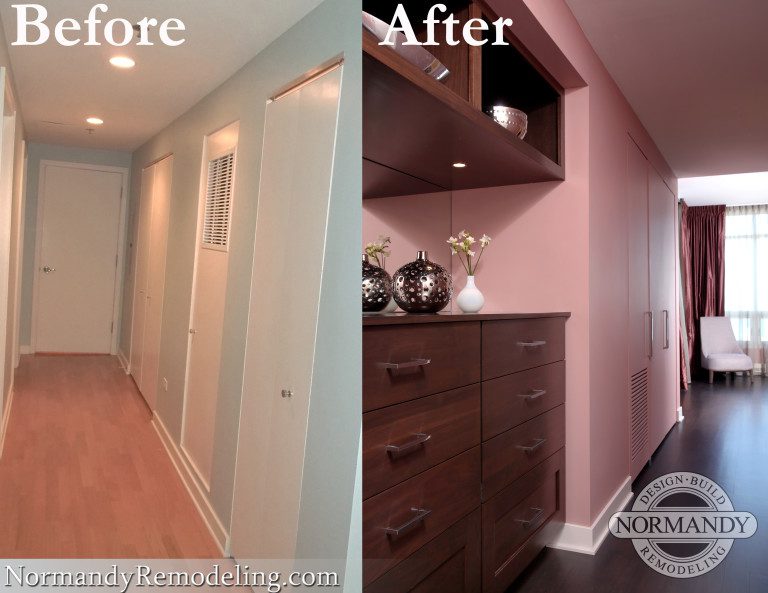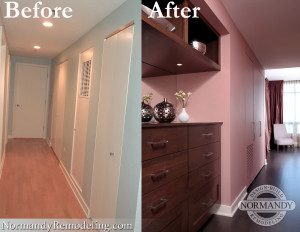 "We created a dresser area in the master bedroom hallway that can be used as a landing zone with space to charge a phone," said Liz. "Additionally, painting the pivot doors the same color as the wall really blended them in with the area and allowed the dresser to stand out."
Are you ready to enhance the beauty of your home with an interior remodeling project? Set up a meeting with Liz to see the potential in your space. Or, register to attend one of our upcoming seminars to learn more about the remodeling process. You can also follow Normandy Remodeling on Facebook and Instagram for beautiful design ideas, trends, and inspiration.