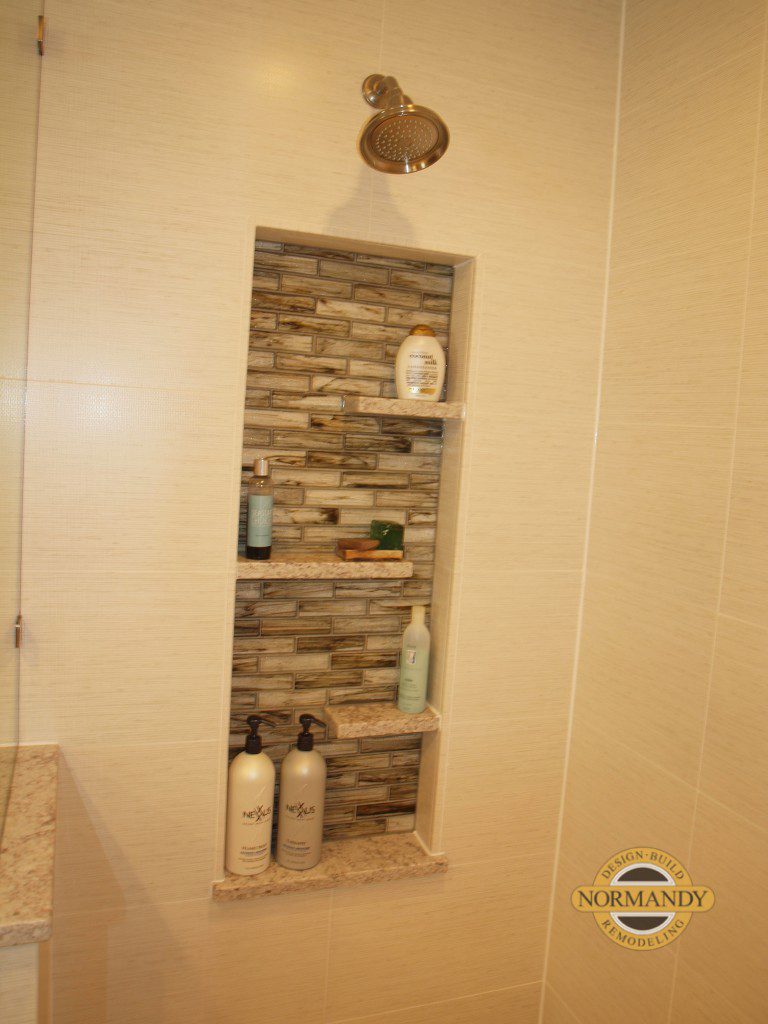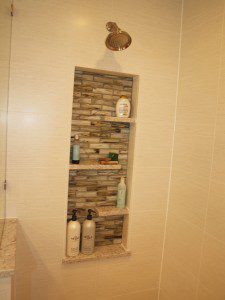 Shower niches come in all shapes, sizes and styles. It's really up to you how to utilize this space, which typically holds body washes and shampoos. These niches can be hidden or become the main focal point. Either way, here are some creative ideas from Normandy Designer Liz Reifschneider.
First things first, it is important to think about what size shower niche is right for you. In fact, there is no industry standard. It's really based upon what will suite your needs.
"For starters, I'll typically ask clients how many products they have in their shower. This information will help set a baseline for sizing and shelving," said Liz.
"From there, you can decide if you'd like to make your niche front and center with an accent tile or hide the niche to keep soaps out of sight."
Another niche option that almost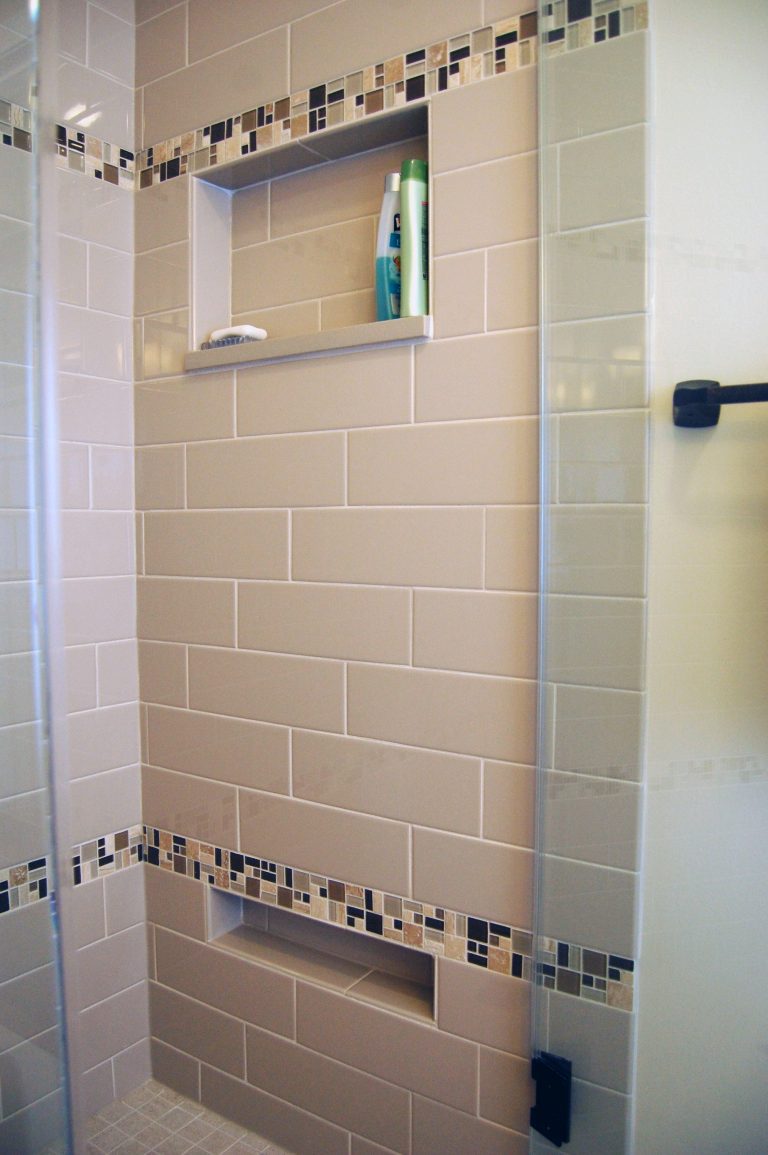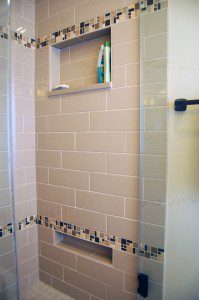 everyone woman can appreciate in a shower is a foot prop for shaving her legs. If there isn't enough space to incorporate a bench, the niche can be incorporated into a foot prop under a tall, narrow niche that starts about 18 to 24 inches above the floor. This allows you to have up to three to four shelves for products and the bottom one acts as that ever necessary place to prop your foot up. Even better, it can be placed spatially in between two studs so it's really easy to frame in.
Set up an appointment with Liz to get started on your master bathroom remodel or visit the Normandy photo gallery for more design ideas. If you'd like to learn more about the remodeling process, you can also register to attend an upcoming seminar. Or, follow Normandy Remodeling on Facebook, Twitter, and Instagram for more inspiration.