Breakfast Nook Benefits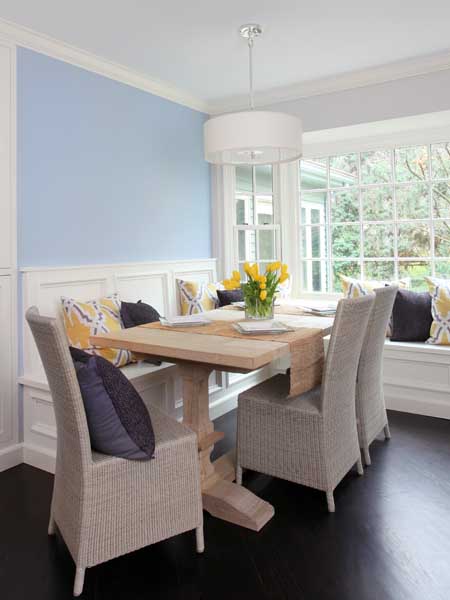 Trying to get a table and chairs in a smaller kitchen can be tricky, and even if it fits with the proper 36″ clearance behind the chairs there's a good chance that it's disruptive to the kitchen's flow or makes the space look even smaller.
It's a common problem for smaller kitchens to feel cramped when putting in a table and chairs. One solution that may be just what your kitchen design needs, is to create a breakfast nook with a banquette.
Banquettes by their very nature aren't in the center of the room taking up unnecessary space, they're tucked in the corner, which actually adds to a better flow throughout the kitchen.  Banquettes can also incorporate storage into the benches, which is great for extra table cloths and seasonal decorations.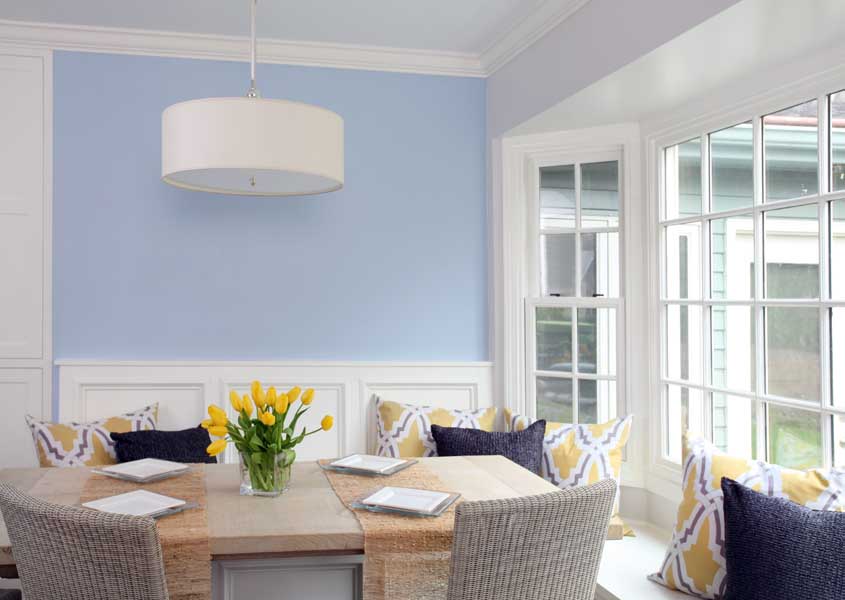 They also offer a little more flexibility in changing up the kitchen's aesthetic for a change of pace or different seasons; one change of the bench cushions can give the whole room a fresh look.  At Normandy, we make custom banquettes, so they fit the homeowners' needs, style and space flawlessly.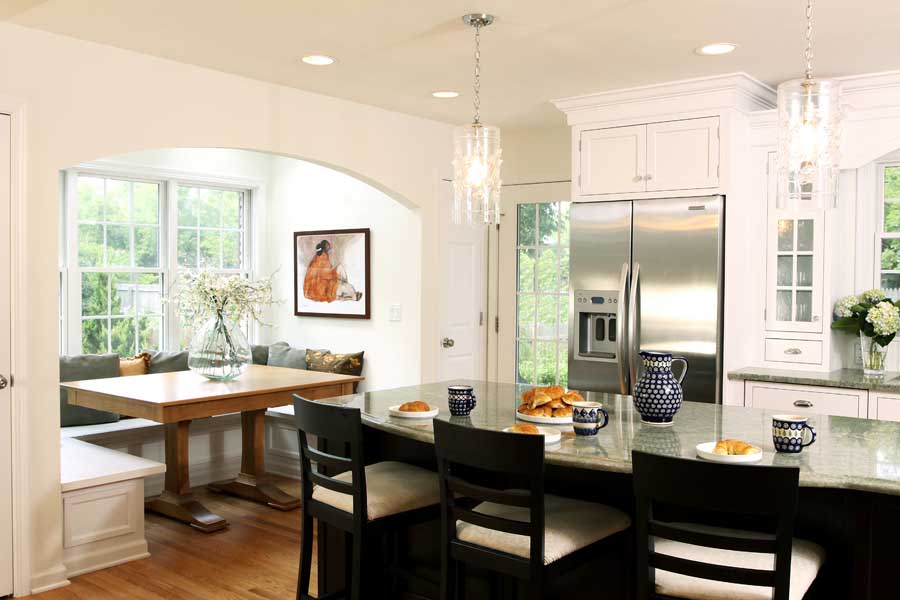 When switching from a table and chairs to a banquette, make sure you still have adequate seating for the entire family.  While banquettes can usually provide a bit more seating (especially if it's the kids piling in after a soccer game) keep in mind that it is a bit more informal, and that you do have to slide in instead of pulling out a chair.
Banquettes aren't for everyone, but in a smaller kitchen they really do make a difference in opening up the room without sacrificing seating. They're a great touch in medium to large kitchens, as well, serving as a way to bring out the kitchen's style even more.
If you are considering a renovation project or contemplating more extensive changes to your home, you can set up a time with one of our designers to talk about the possibilities. You can also learn more about additions, kitchens or other remodeling projects at an upcoming workshop. Check out the photo gallery or follow Normandy Remodeling on Facebook and Instagram for even more home tips and inspiration.