Benefits of a Kitchen Prep Sink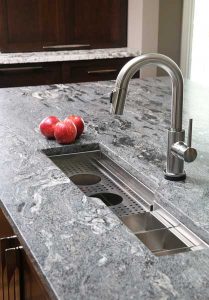 If you love to entertain or your family almost always has more than one person in the kitchen, preparing a meal, or baking, then a prep sink might be worth looking into.
"Prep sinks are a great option for households that have multiple people who are going to be using the space simultaneously," says Normandy Designer Karen Chanan.  "They're perfect if you've got two people cooking at the same time or if one person is doing the dishes while the other one preps the food."
Prep sinks are for added convenience, as you probably guessed, but they're also for increased efficiency.  It alleviates the problem of bumping into one another in the work area of the kitchen or waiting for someone to finish with the main sink. Prep sinks work great on an island because you have such a large prep surface area right there and there's no juggling back and forth between your island and sink.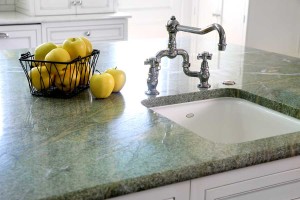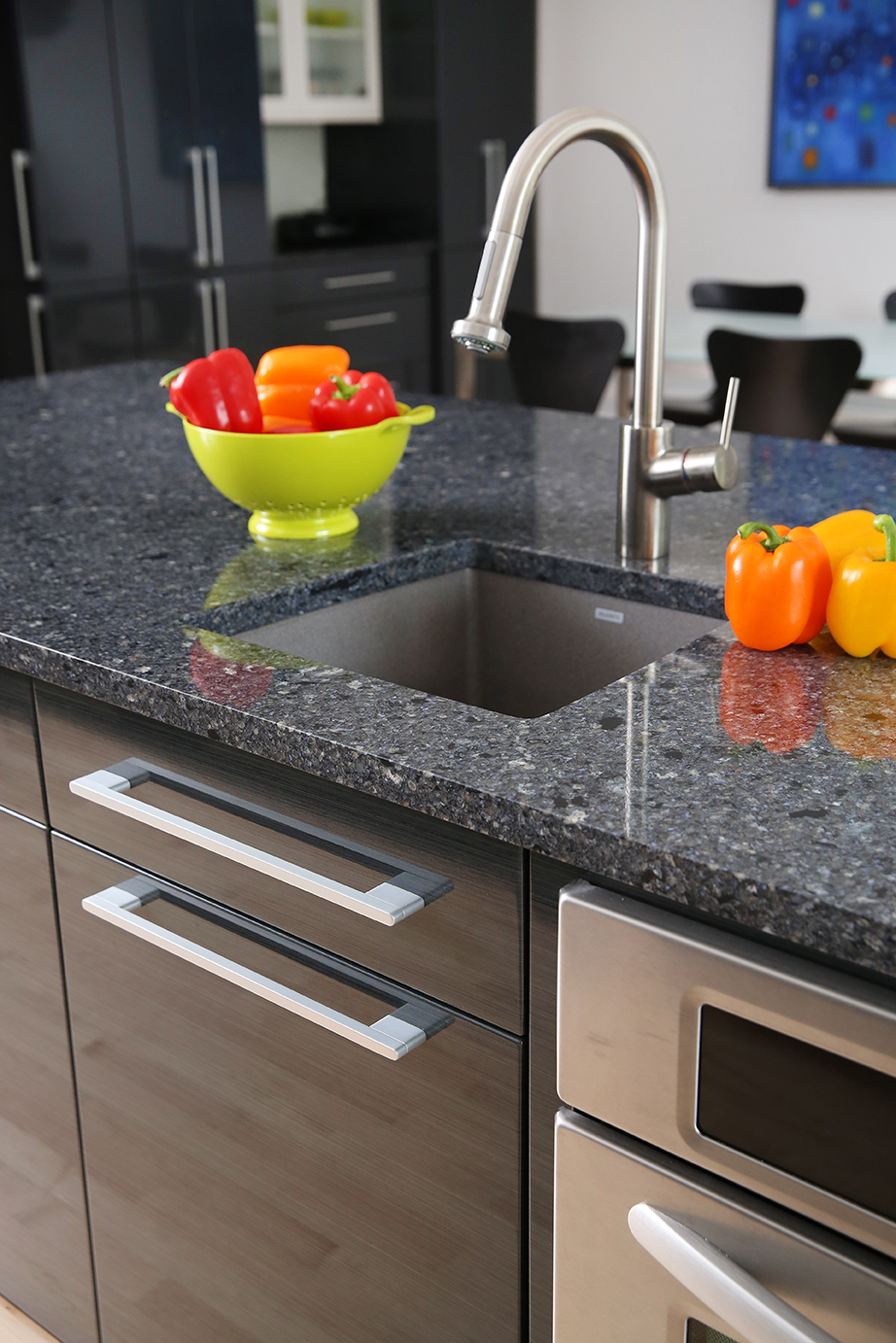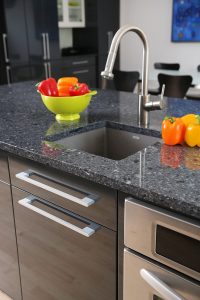 "Kohler offers a trough sink that is great for people with busy lifestyles," commented Karen.  "The sink is smaller which saves on space and allows more prep surface.  Once you're done chopping or slicing the food, you just slide the food scraps to the sink and it automatically takes them down the disposal at the touch of a button."
If you are looking to make the most out of your kitchen layout or contemplating more extensive changes to your home, you can set up a time with Karen to talk about the possibilities. You can also learn more about additions, kitchens, or other remodeling projects at an upcoming workshop. Check out the photo gallery or follow Normandy Remodeling on Facebook and Instagram for even more home tips and inspiration.