New Universal Design Approach Gaining Industry Interest
Normandy Designer Jennifer Runner recently won a "30 Under 30" award presented by the National Kitchen and Bath Association, which also got her special access at KBIS 2013, one of the biggest kitchen and bath trade shows for industry professionals.  Part of the trip to KBIS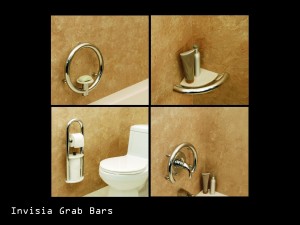 included her "30 Under 30" group giving a presentation on how universal design has evolved.
"It was a great opportunity to see the latest technology out there and talk one on one with the industry professionals who are providing the products," says Jennifer. "It was really nice from a design perspective to see how universal design has evolved from being just functional elements, to being functional, stylish and customized for homeowners needs and tastes."  For Jennifer's group presentation on universal design, they dove into who the products are being designed for and some of their favorite universal design finds at KBIS 2013, such as the grab bars and touch faucets shown.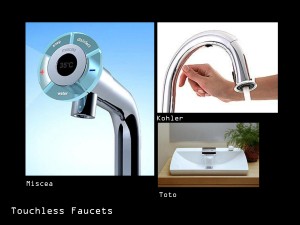 Universal design is becoming more and more important as people age and want nothing more than to stay in their home as long as possible.  With a large portion of the population rapidly approaching that point in life, it's important for the industry to meet those needs with products that people want to use.  Check out the blog from a couple weeks ago some more new universal design products and how universal design doesn't just apply to aging adults.