Here at Normandy, we understand that initial feelings toward living through a home renovation can be described as overwhelming and intrusive. However, as experts in home remodeling, we are here to tell you that this doesn't have to be that way. In fact, we go to great lengths to make the remodeling process is as painless as possible.  We understand you live there and we don't want to disrupt your household any more than is necessary.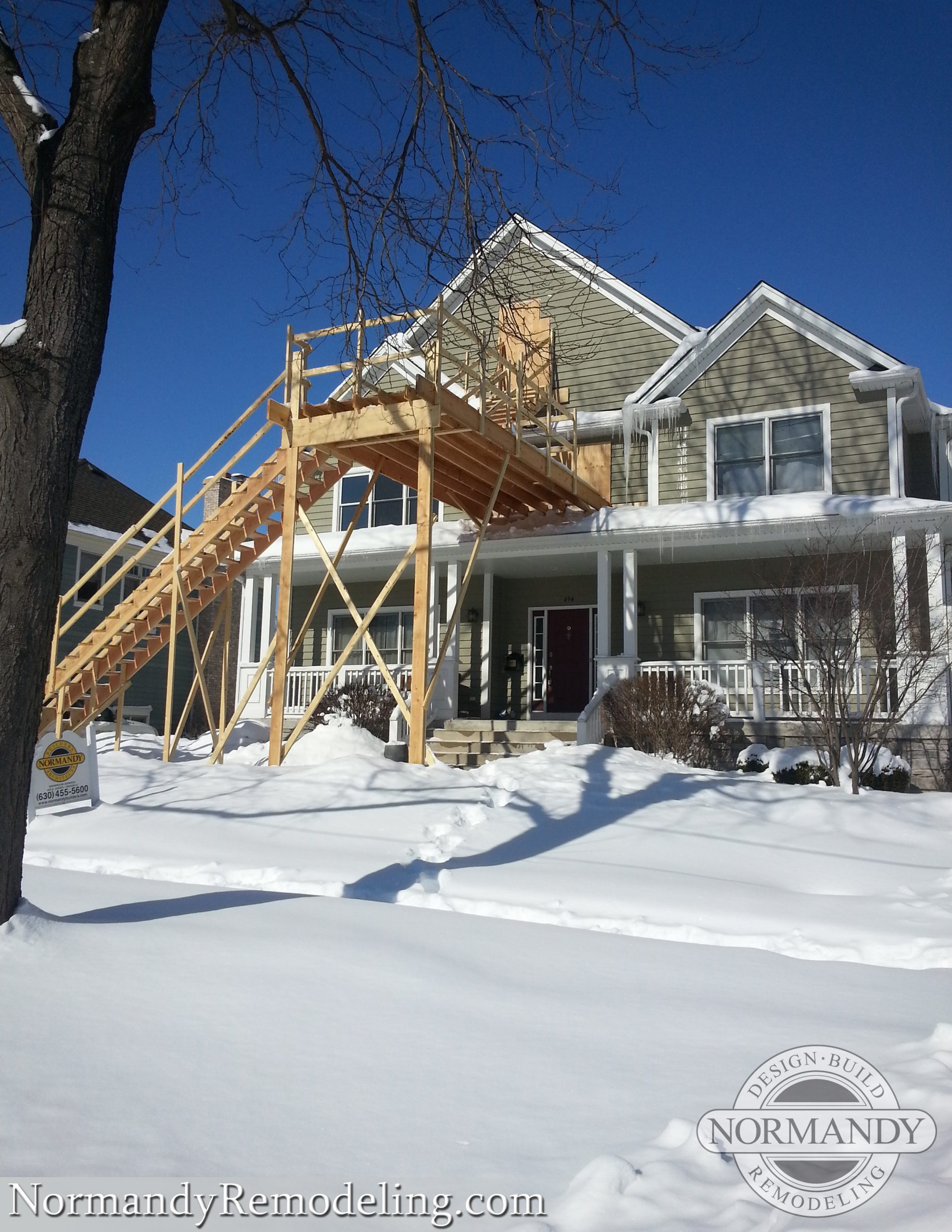 For example, we recently renovated an attic without touching the house until the final breakthrough. In this case, a temporary set of outdoor stairs led workers up to the space. These stairs eliminated the need to use the front door and avoided the need to transport tools and materials through the living area. Therefore, while construction was going on in the home, the rest of the house was virtually unaffected by the work taking place.
While not every project has the ability to be as isolated from the rest of the home as this attic conversion, we do our best to make the remodeling experience as livable as possible for every renovation.  Here are some of the ways we work to consistently provide a better remodeling experience:
Pre- Construction Meeting – Prior to construction, we take some time to ensure that everyone is on the same page by having a pre-construction meeting.  In this meeting, we will discuss what is happening and the hours we will be working within the home.
Exterior First – Whenever possible, we do as much isolated, exterior work before breaking through any walls of the home.   This minimizes dust and disruption to the rest of the house.
Wall Closures and Coverings –We do our best to isolate the work zone from the living area as much as possible. Therefore, we take care to build temporary plastic walls. We also put down floor coverings, carpet masks, and felt runners protect the existing flooring that leads to the construction area.
Priority on Certifications – In addition to the steps listed above, all Normandy Superintendents and Tradespeople are LRRP certified for safe lead paint removal.  This ensures that there is no threat of harm to inhabitants. Everyone is also OSHA certified, helping to make the job as safe as possible.
For more information on Normandy Remodeling or to book a free consultation, click here. You can also learn more about the renovation process by registering for one of our upcoming seminars. For more information and inspiration on interior design and home remodeling, follow Normandy on Facebook and Twitter.