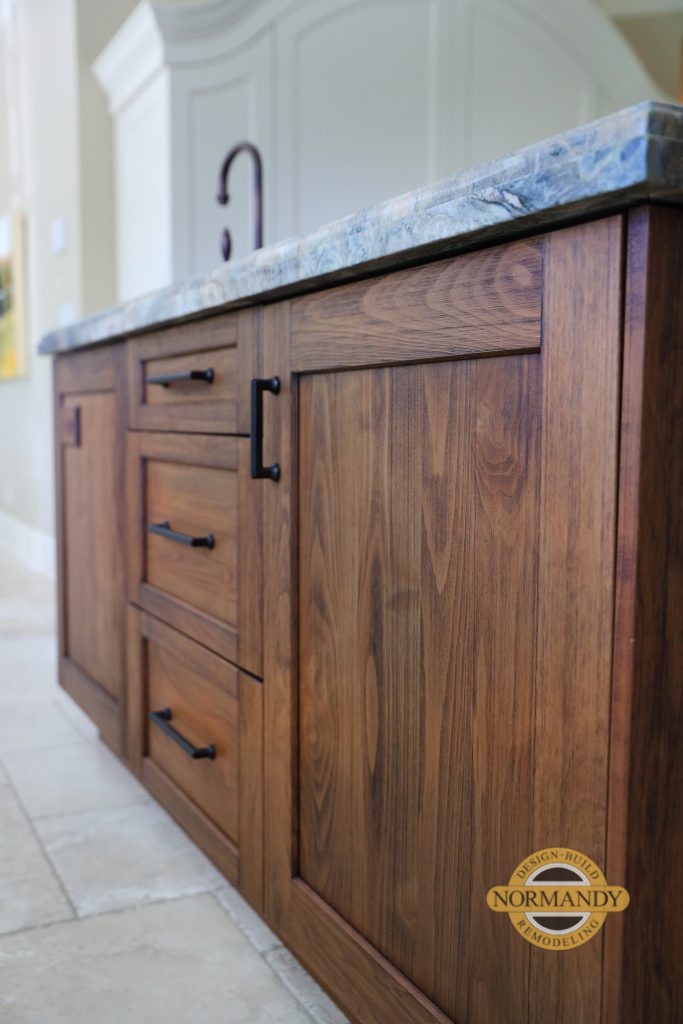 Everyone knows oak, maple and pine. Cherry has its moments. But, ever hear of Alder? It's finding its way into kitchens and cabinetry as an alternative to the more well-known wood species. Before you decide if it's right for you, there are a few key things you should know.
Alder is a relative of birch, and is a fairly soft wood. It has a beautiful straight grain and a fairly uniform texture which makes it a flexible choice that works for a variety of styles and aesthetics.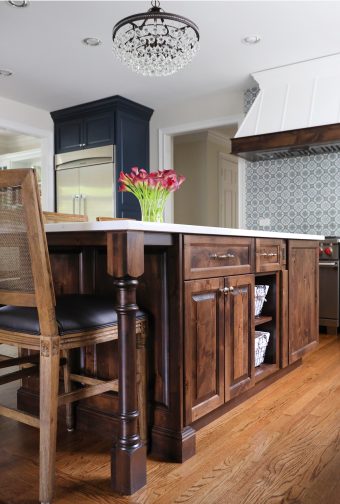 Alder can be painted or stained, and when stained can mimic the look of cherry but at a more budget friendly price.
Because alder is a softer wood, it works particularly well for distressed looks. It's a good option to consider if you're thinking of a wire-brushed effect or distressing, because it takes these effects well.
But be aware, just like pine and other soft woods, alder needs a gentler touch when it comes to everyday use. If you're fairly hard on your cabinets, alder may not be the right choice for you. You may be happier with one of the traditional hardwoods like oak or walnut that can stand up to heavy use a little better.
If you've been thinking of remodeling for several years, you're likely to be surprised and delighted by the choice of materials and finishes available for your project. Working with a Designer makes the process less overwhelming and more fun.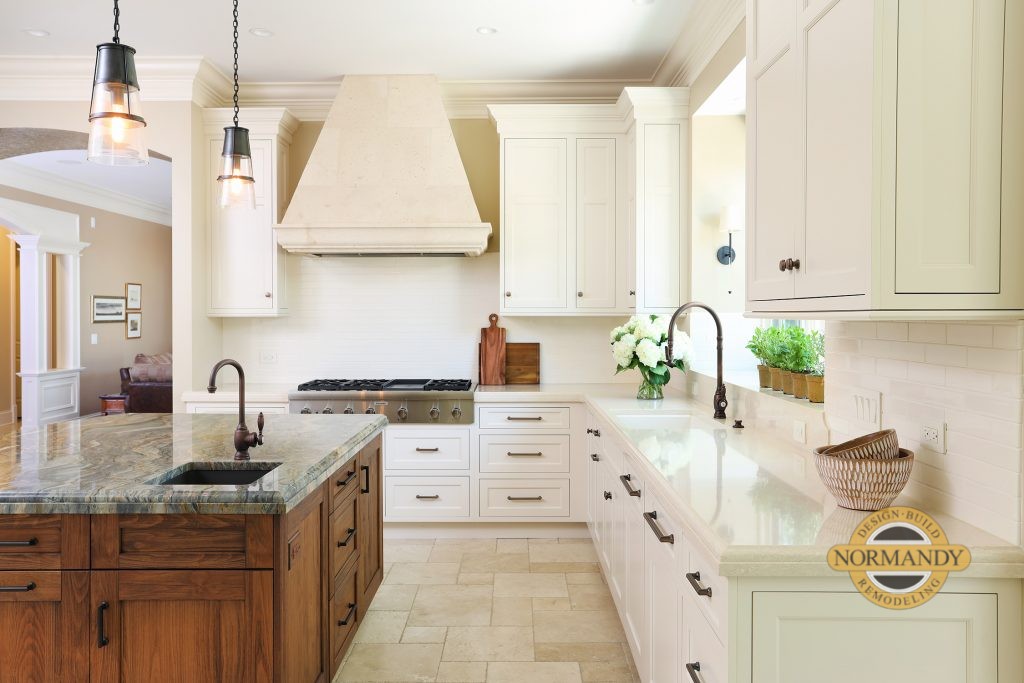 Ready to take the next step toward remodeling your home? Set up an appointment to talk to a Normandy Designer. You can also click through images of finished projects for inspiration in the Normandy Remodeling photo galleries for examples of alder wood and more. If you're on social media, so are we. We have wonderful communities of design fans on Facebook, Instagram, Pinterest and TikTok. Follow along to join the fun and conversations.