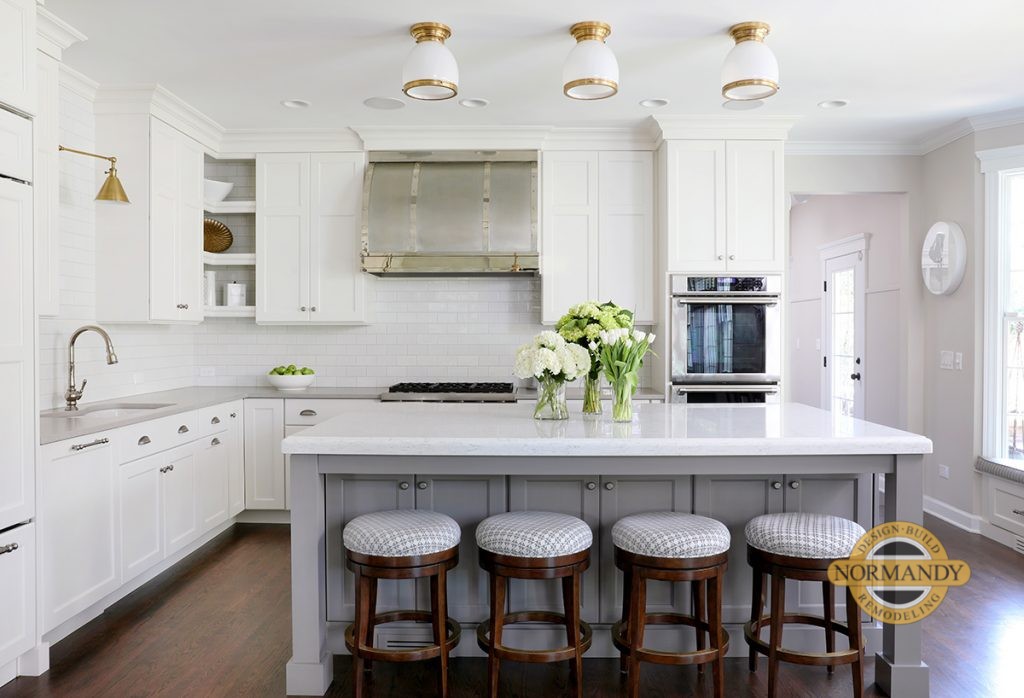 If you are thinking of remodeling your kitchen, it's quite likely you're hoping to include or enlarge your kitchen island. Islands are the kitchen hot spots, the gathering place for family members to pull up a stool and finish their homework, grab a snack or just chat during cooking time.
Those good times and entertaining possibilities sit on prime real estate because the kitchen island also holds the key to customized storage potential. "Adding cabinets to the kitchen island is a great way to add storage to your kitchen," says Normandy Designer Jennifer Cross, AKBD.
Jennifer explains that as long as you have clearance, which is enough space to move around and work, the kitchen island can be any shape and any size you want. This makes it great for overflow storage that's specific to you. "If there's something you are currently storing outside of the kitchen, maybe a slow cooker you rarely use, let's design a space for it in a kitchen island cabinet."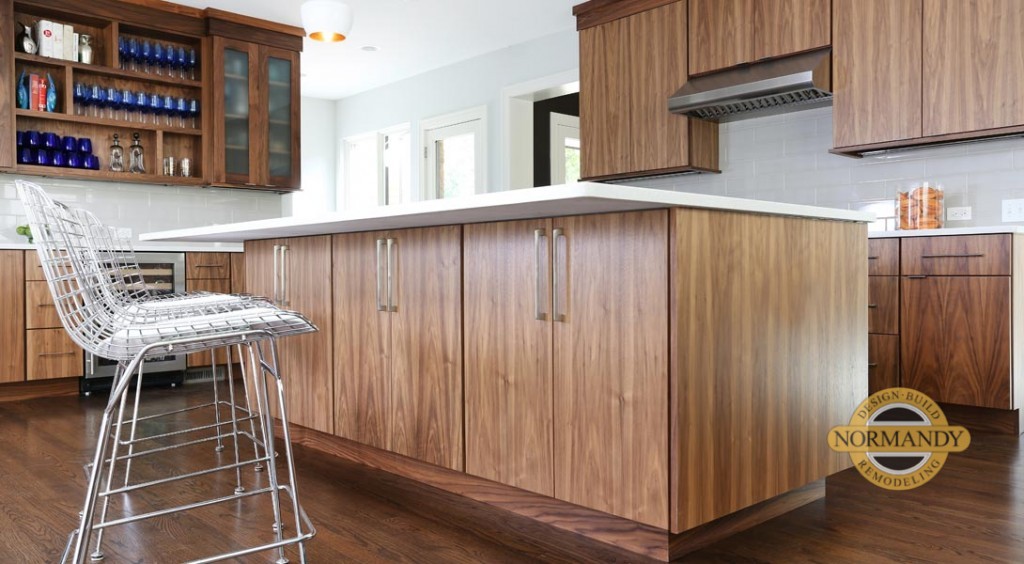 On the seating side, adding cabinets makes great use of space that might otherwise be wasted. After all, you multi-task, why shouldn't your kitchen island?
On the work side, your island can also be home to a microwave, second oven, a beverage refrigerator or warming drawer. Jennifer suggests asking yourself, "What's the bonus element you're looking for?" That extra something that takes your kitchen from good to great might just find a home in a cabinet under the island.
If you have or can make the room, a kitchen island is something you will enjoy for years to come. "Islands give you both bonus storage and counter space, which is a knockout combination for most families," says Jennifer.
If you've been thinking how nice it would be to have a kitchen island, you can set up a time to talk with Jennifer about the possibilities. If you'd like to learn more about remodeling in a relaxed setting, join one of our upcoming virtual webinars. Find inspiration for your project in the Normandy Remodeling photo galleries. We share design ideas and tips on Instagram, Facebook and Pinterest. Follow along with us for a fun mix of pretty and practical.