Level Up Your Kitchen Island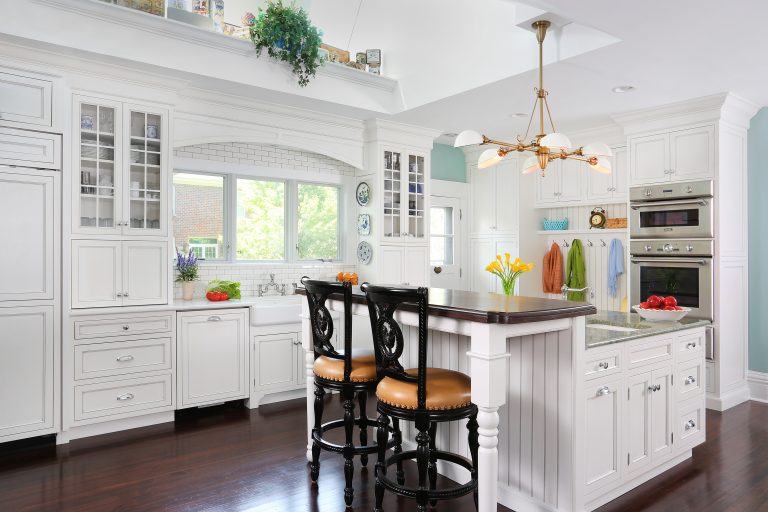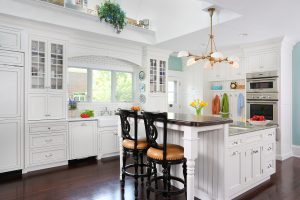 It's no secret that kitchen islands are a must-have, but that doesn't mean you can't explore a variety of options that are outside your run-of-the-mill shapes and sizes. Take this case for example, a two-seated elevated breakfast bar paired with a lowered prep station (sink included). Pretty dashing right?
Creating a two-tiered kitchen island welcomes an array of benefits, and for this on-the-tall-side family, height and comfort were the two main components. "Each family member was over six feet tall, which meant the taller the countertop height, the better," says Normandy Designer Laura Barber.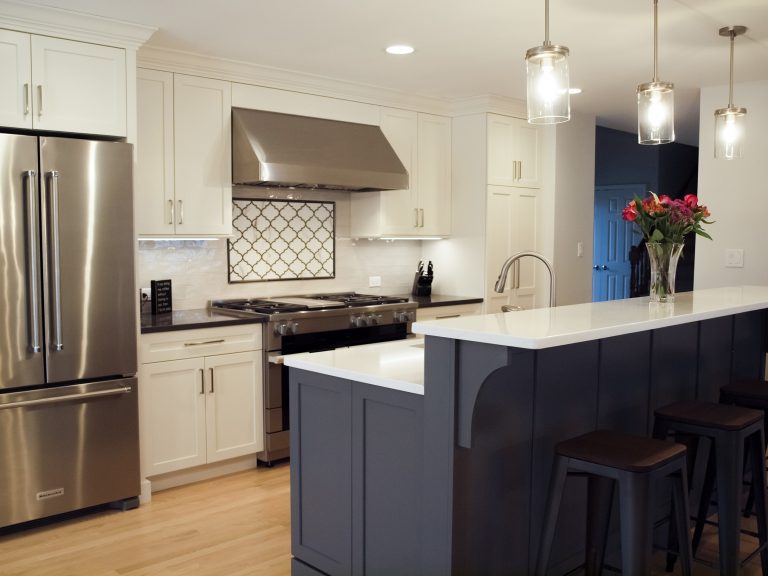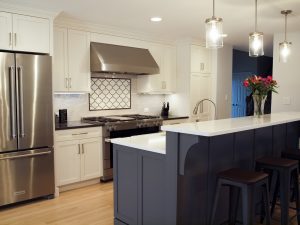 "Since the home already featured a dining area, we thought we'd include a more casual eating spot for breakfast or late-night meals where any member could comfortably pop into a seat and enjoy a snack or two."
When creating a mixed height kitchen island station, there are a few variables to consider. "The elevated walnut countertop is bar height, which is 42 inches and is paired with bar height swivel chairs," Laura notes. "I've been in scenarios where homeowners have opted for higher than the standard 42 inch countertop height  but when paired with a standard height bar stool, it's a mismatch. If you opt for a specialty height, you'll need to either invest in an adjustable option or consider some custom seating to make things feel a bit more comfortable."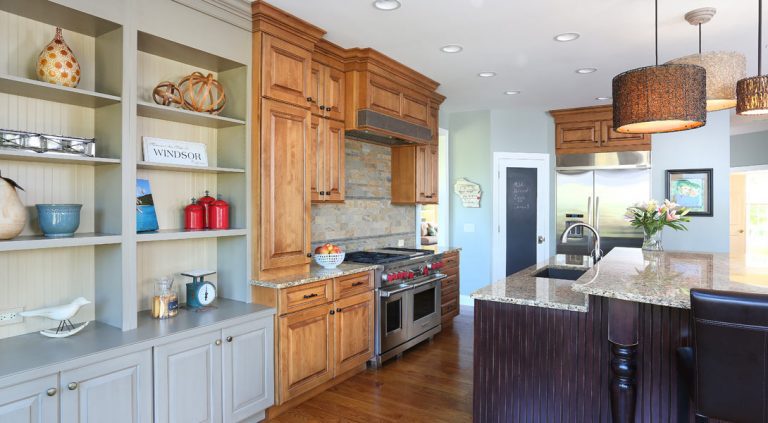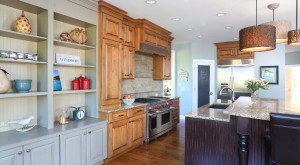 Countertop depth is another variable to be aware of, especially in an elevated section designed for seating. "We'd recommend staying at a minimum of 18 inches deep because if the countertop space is too shallow, you  may unwittingly knock off your plate or glass," Laura adds.
Now that we've got the height situation sorted, let's move onto elbow room. "The standard is to allow 24" of width for each person," Laura states. "This is so that people can come and go freely, without disrupting the people on the other side of their chair. If things are a bit tight, opt for a bar stool that has a slim width so that the chair itself doesn't contribute to tighter clearances."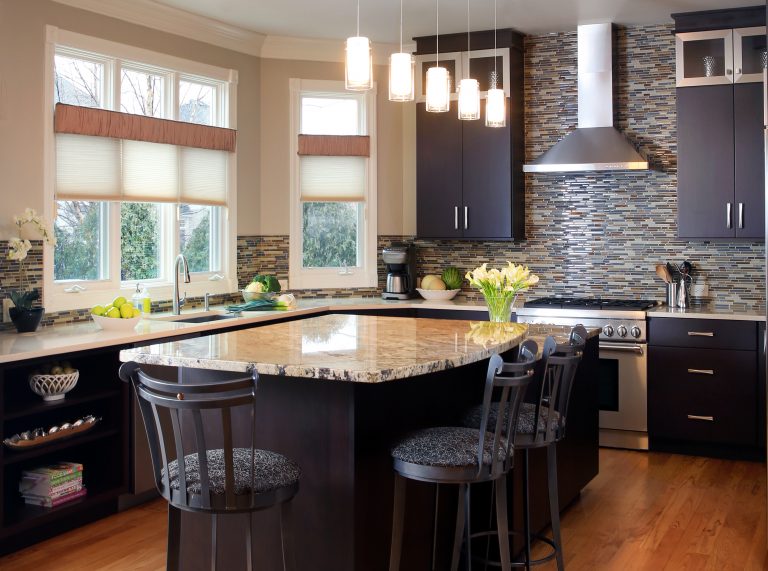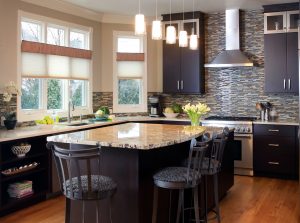 If you've got some questions when it comes to your kitchen's remodel and need some expert assistance, set up a time with Laura to discuss your home's possibilities. Make sure to register for one of our upcoming webinars for even more home remodeling insight. For design inspiration and other tips and tricks, you can also follow Normandy Remodeling on Facebook and Instagram.