Kitchen Remodeling Trends For 2021 And Beyond
It's the heart of your home, the place where a thousand important conversations take place. These days it might also be a part-time classroom, boardroom, and video call center. We've probably never asked our kitchens to do more, but the good news is that kitchen designs and materials are up to the challenge. Our Normandy Design Team gave us all the insight on what's trending, what's still going strong, and what might be on the horizon for kitchen remodeling projects in 2021. Which is your favorite?

Matte Gold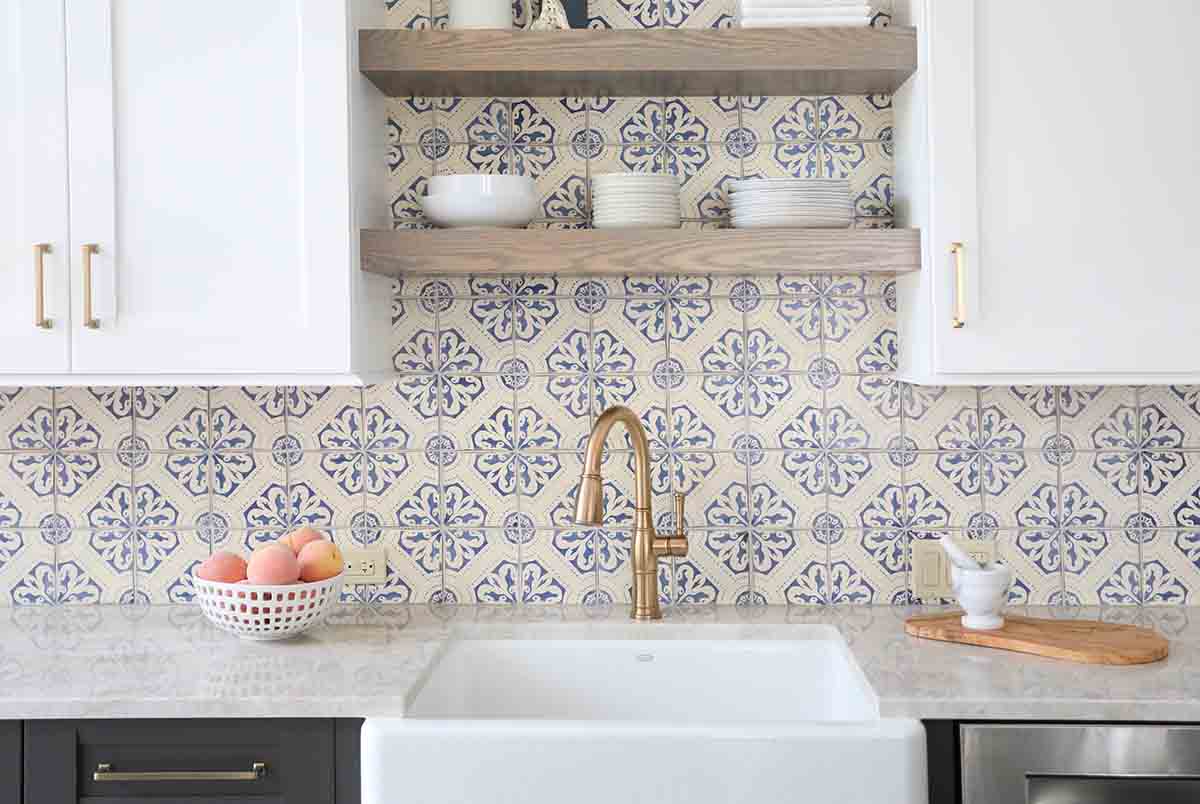 The "it" metal for hardware is here to stay. Matte gold light fixtures, pulls, and knobs deliver a dash of glam without feeling too precious. Normandy designers like working with matte gold because of its versatility. It looks fantastic with almost any material from stone to subway tile and complements pure white, lovely gray, and color of the moment… blue.
Painted Tile
Even minimalists like to have a little fun. Subtle tile with a bit of color and pattern is emerging as a way to give your kitchen a stamp of personality. Painted tile backsplashes offer all the symmetry we love with a little bit of a worldly vibe. Designers know how to keep the look low-key so it doesn't overpower the rest of the room.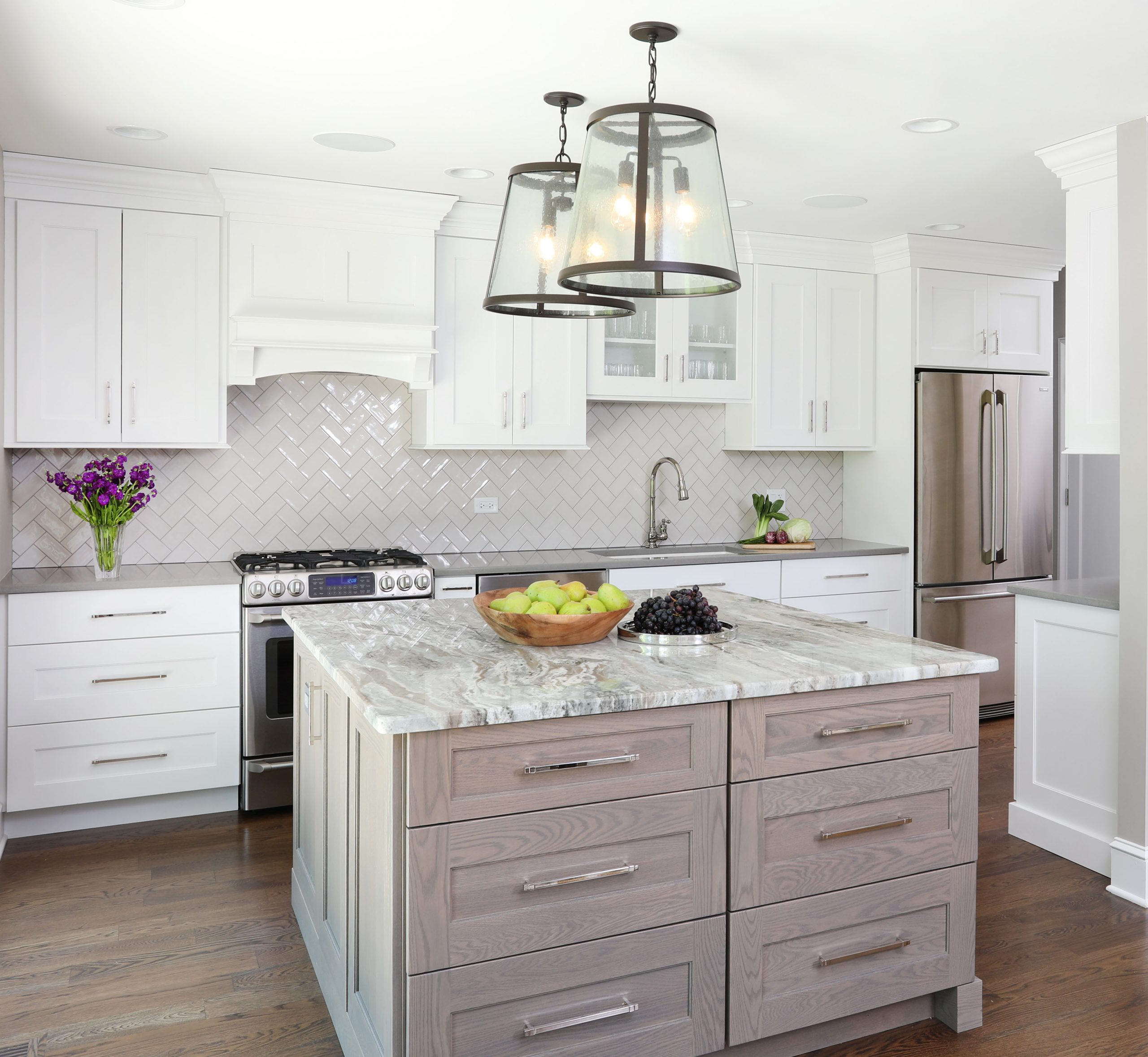 Soft Wood Tones
Come out of the dark and into the relaxed, the buffed, the softly finished, the reclaimed. From flooring to ceiling beams, there are so many beautiful ways to work the natural beauty of wood into a kitchen design. Softer mid-tones have a timeless appeal and tend to wear well as families live with them.
Warmed Up Gray
The ultimate neutral and star of nearly every room for the past few years, gray isn't going anywhere. It is warming up a bit though, whether in paint or as a stain and evolving into a more complex greige. A new way to use gray is as a color wash on wood cabinets. It's a fresher finish than a typical stain and an excellent option for those who don't want painted cabinets.
Celebrating Natural Beauty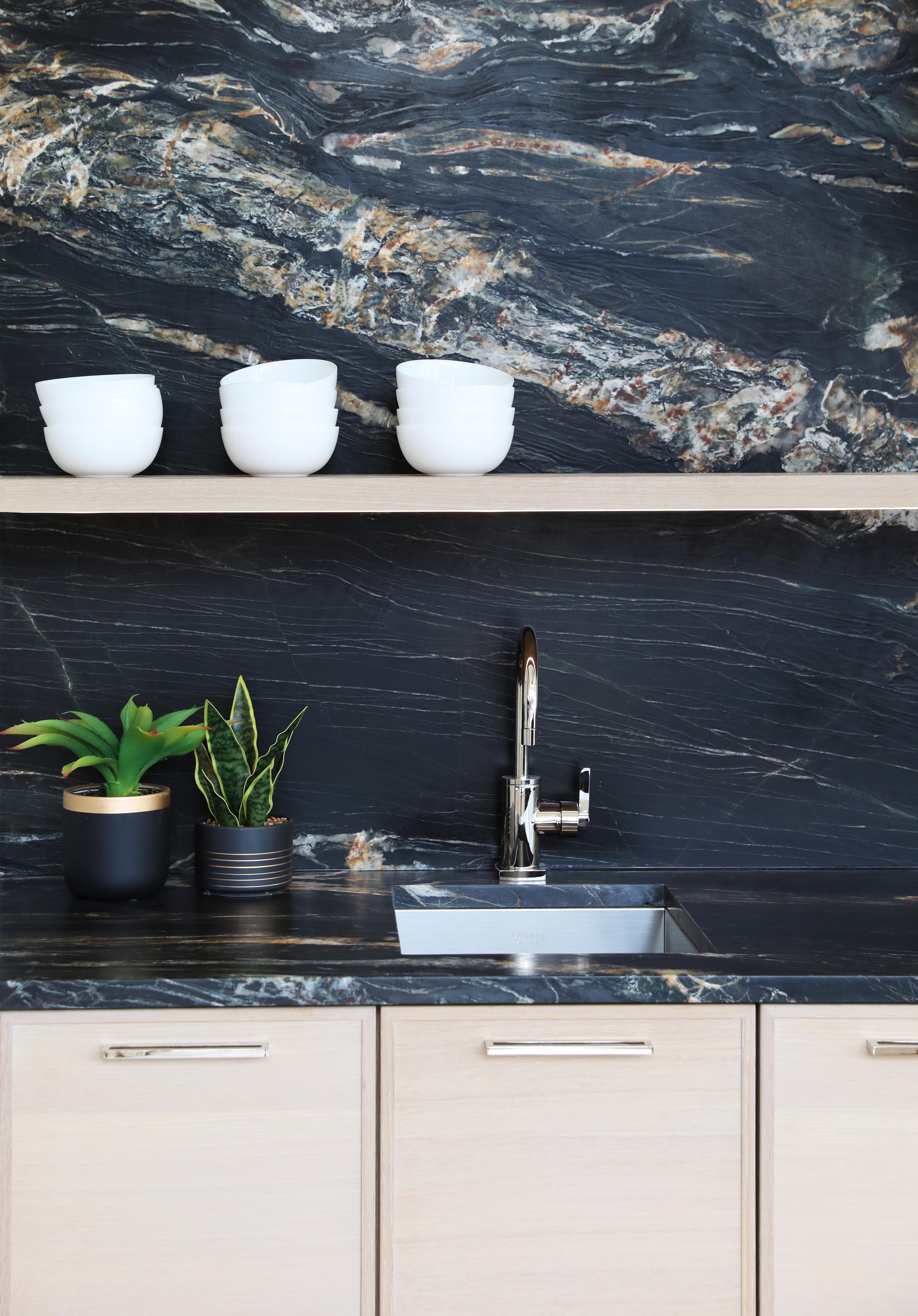 Woodgrain is just the beginning of the rekindled appreciation homeowners have for the beauty of nature. Stone with mesmerizing movement is another material designers are discussing with families. The swirls and veining of Quartzite add depth and excitement to a kitchen space. Because stone is a natural material it can really ground any concept from industrial to posh.
Were any of these trends already on your radar or pinboard? If you'd like to get started on bringing your kitchen into the moment, set up a time to meet with a Normandy designer to discuss these trends and other ideas. You are also welcome to attend an upcoming virtual webinar to learn more about what a remodel can do for you. If you're looking for a daily dose of design inspiration, follow Normandy on Facebook and Instagram.