Giving Detail to Your Cabinet Interior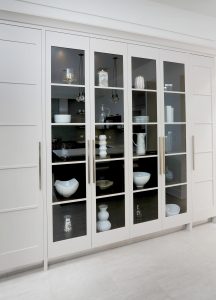 They say it's not what is outside, but what's inside that matters the most. Now this doesn't mean you should disregard your cabinetry's exterior, rather it's more about giving thought to the cabinet interior, which can be easy to overlook.
A cabinet's interior typically matches its exterior color, or features the standard natural maple stained interior. For cabinets with glass fronts, open mesh, or open shelving, incorporating a contrasting paint color or stain is an easy way to give your cabinets a boost of character. "A stark color contrast can create that dramatic look that sets your kitchen apart from others,"  says Normandy Designer Liz Reifschneider . "It also provides a striking backdrop to showcase your favorite set of plates, those travel mugs you've gathered throughout the years, or any collectibles that you're just itching to brag about."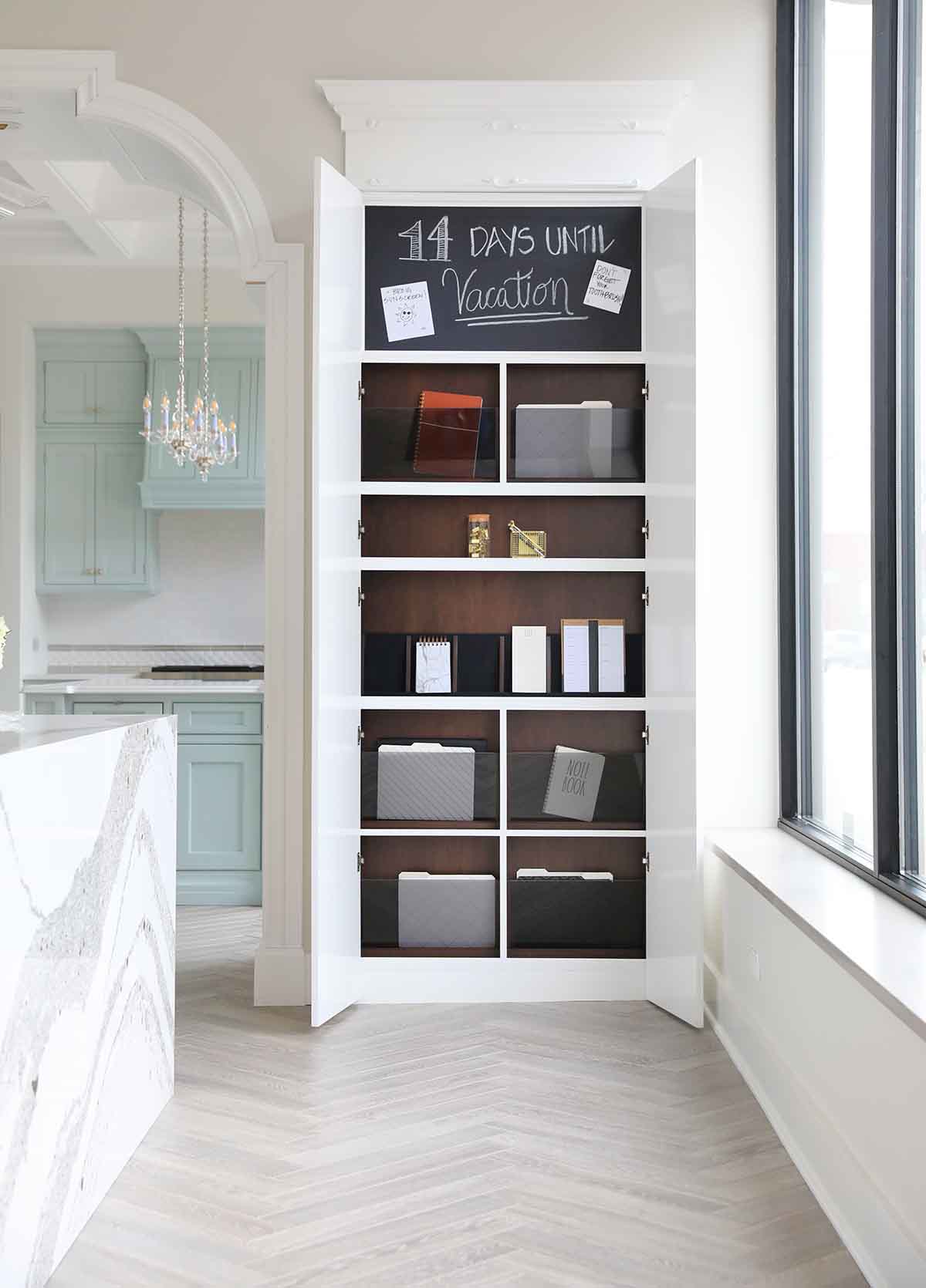 Two-tone kitchens and contrasting interiors go hand in hand, as they have the potential to really tie a space together. "For kitchens that feature multiple colors or stains, I'll typically take the island color  and apply it to the inside of the perimeter cabinetry," Liz remarks. "For instance, if the perimeter cabinetry is white and the island features a dark stain, I'll incorporate the stain into the cabinet interior for cabinets that want to have a 'see through' element."
"Taking color cues from other areas such as beams, floating shelves, or even your backsplash is another great way to visually balance and tie together a space," Liz adds. "Just make sure not to overdo it; less is always more when opting for a vivid color."
"Mirrors are another unexpected option you can use to brighten up a cabinet interior, and work well for kitchens that are looking for more of a glam element" notes Liz. "A full piece of mirror on the back of the cabinet interior adds a bit of glitz to a space while they simultaneously brighten up the cabinet interior by reflecting the available light."
Cabinets are about so much more than the look of the interior or the exterior, and the right design is more about a smart layout than anything else. Set up a free consultation with Liz to talk about possibilities for your kitchen. Make sure to follow Normandy Remodeling on Facebook and Instagram for even more home tips, tricks, and inspiration.