'Party House' for Empty Nesters with Growing Family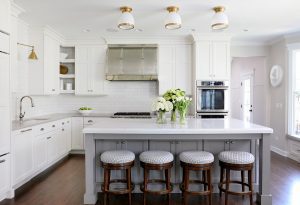 It was time for these soon-to-be-empty nesters to update their home. They wanted a space that was beautiful and comfortable, so their adult children would still feel at home when they came for holidays and visits. They also needed to accommodate their growing family; in fact two of their children recently got married. They began working with Normandy Designer Jennifer Cross, AKBD to re-conceive their space to make it a better fit for their new lifestyle.
Their kitchen was dark and outdated and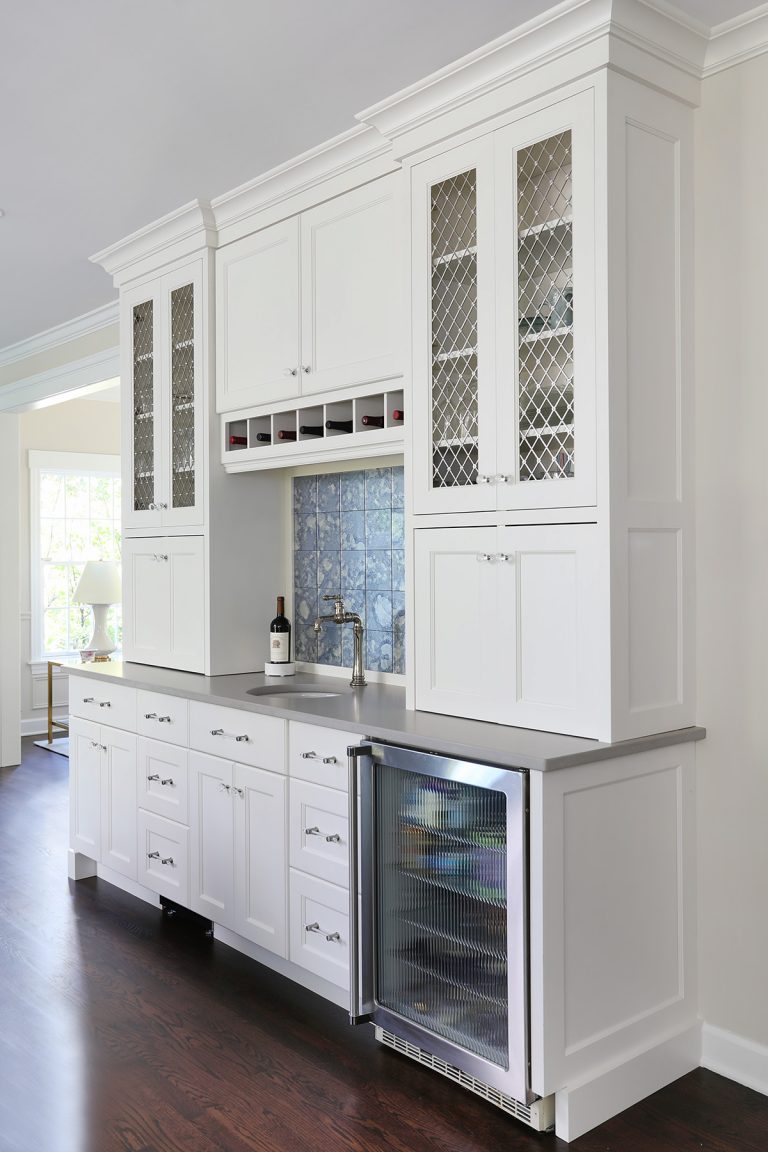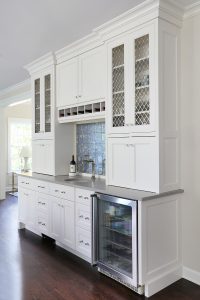 the center island was undersized and underutilized. Even though the kitchen was open to the family room, the pantry was built mid-way through the rooms and created a visual separation cutting off the flow from the kitchen to family room. There was no "drop all" space from the garage entry into the kitchen. The fireplace mantel and surround in the family room seemed out of place and lacked function and storage.
"The homeowner has sophisticated taste and wanted the aesthetic to be completely opposite from the existing finishes," said Jennifer. "She opted for lighter and brighter cabinetry with soft colors and fixtures that are timeless."
The "L" shape worked best for the kitchen layout, so that was maintained while enlarging the island for more functionality. We carved out some room from the existing garage for a mudroom with a coat closet, bench and doggie zone and a large walk in pantry. Relocating the pantry opened up the existing area for a new and improved wet bar complete with beverage storage and everyday coffee bar.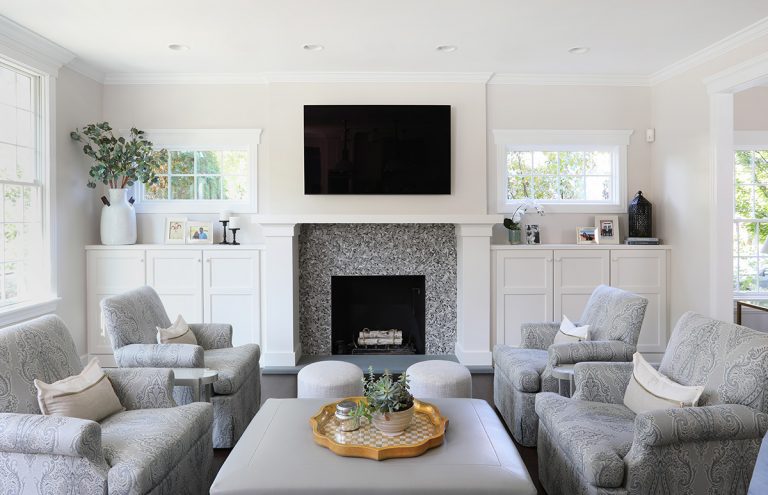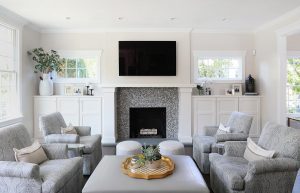 "The marvelous metal hood steals the show in this kitchen," noted Jennifer. "It's a beautiful accent for the rest of the kitchen and has a great presence in the space. The difficult part came with engineering the cabinetry to fit seamlessly around it," Added Jennifer. "The extra planning paid off and it looks fantastic."
To give the open floor plan a cohesive look, custom built cabinets were added around the fireplace that matched the kitchen. This provided ample overflow storage and created balance between the beautiful existing transom windows.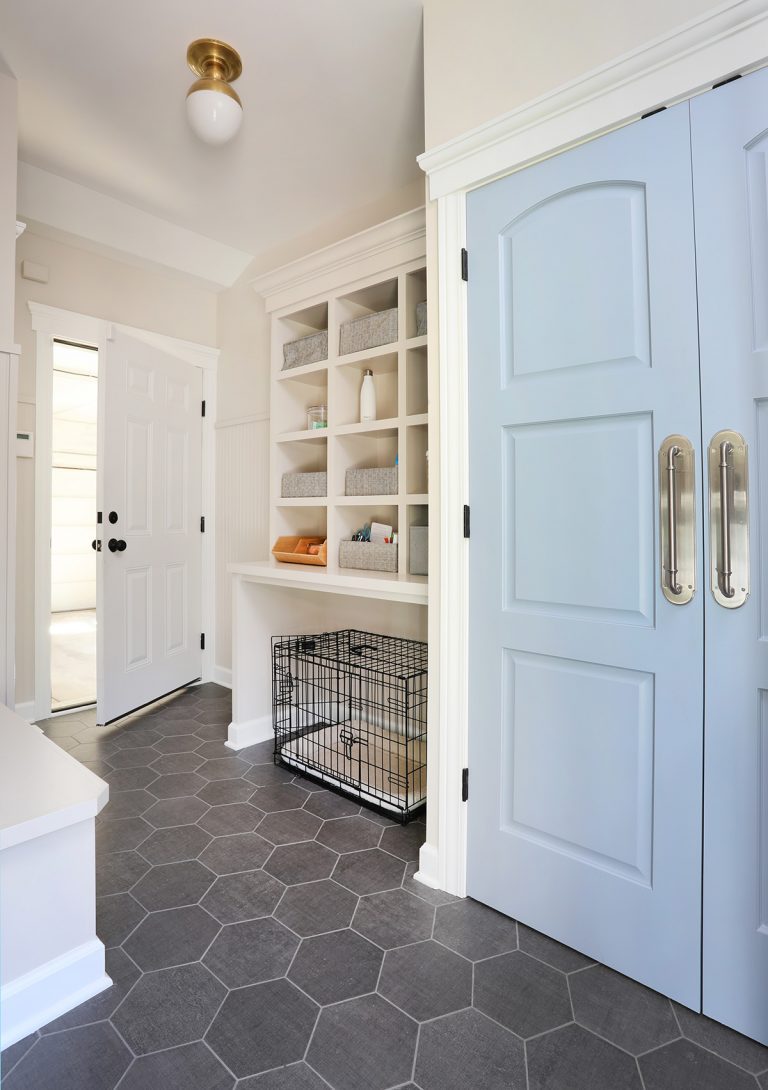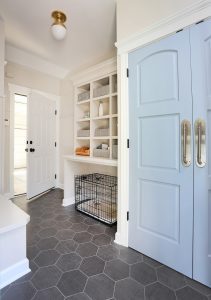 "After the project was completed, we joked with the homeowners, that now their home is the perfect family 'party house' with so many fantastic amenities and their kids will want to visit all the time," said Jennifer. "And, I think that is exactly what they wanted."
As your children get older, are you outgrowing the functionality of your home?  You can set up a time with Jennifer to talk about the possibilities for your home. You can also learn more about additions, kitchens or other remodeling projects at an upcoming workshop. Check out the photo gallery or follow Normandy Remodeling on Facebook and Instagram for even more home tips and inspiration.
*In collaboration with Lisa Furey of Lisa Furey Interiors