Heated Towel Racks: The Key to Acing Your Bathroom Remodel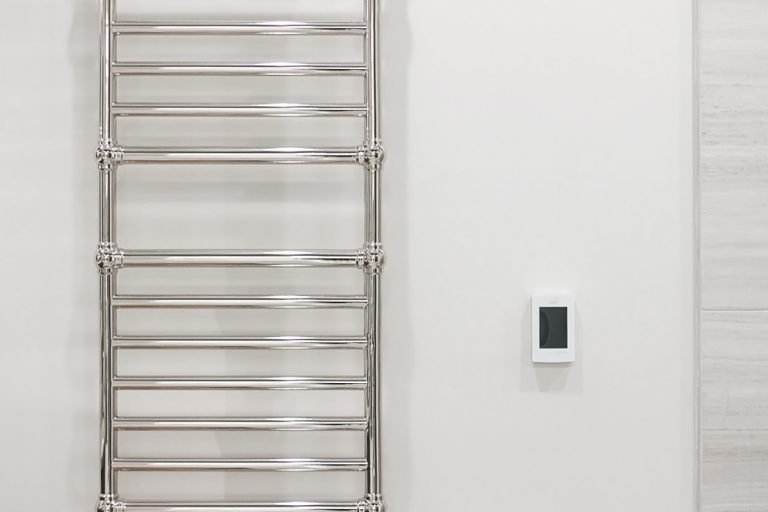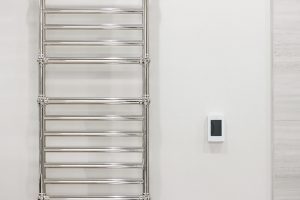 Picture this, its 4 degrees outside and you just took a lavishly warm bubble bath. Immediately exiting your "me time," you are welcomed by the chill that is Chicago. You reach for your bath towel and are immediately grateful that it's heated. Heated towel racks are a favorite option of Normandy Designer Jennifer Campione, and are the perfect way to keep that relaxed, cozy feeling right out of the bath or shower.
Heated towel racks come in a variety of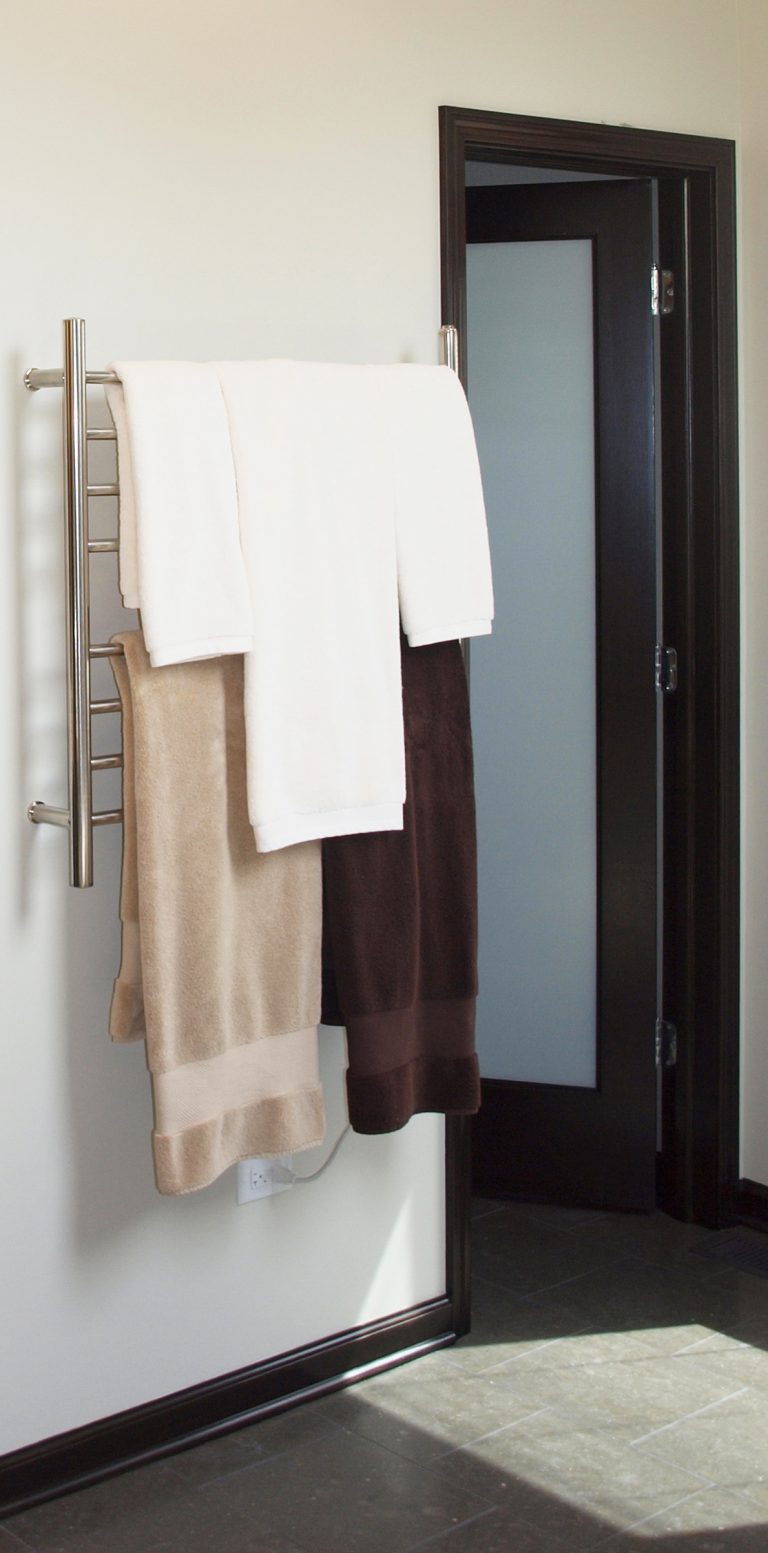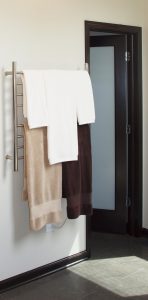 types. The first being the hot water heated racks. "Hot water travels throughout the pipes of the racks in order to bring a consistent heat to the towels," says Jennifer.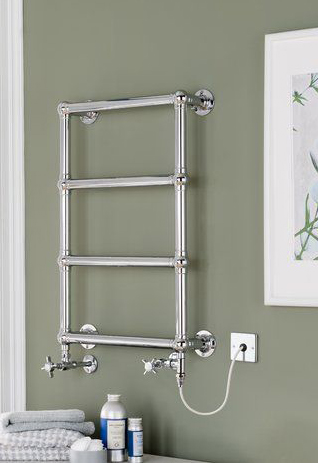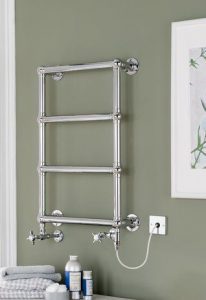 The second option is electric. It too features a mounted rack where you can hang your towel to warm up for post-shower use, or to dry off after use. "Some heated towel racks also come with a timer installed, letting you look forward to a nice warm towel each morning," notes Jennifer. "These racks also come in an array of sizes and finishes, making it easy to find the perfect fit for your bathroom and style."
Incorporating heated bath towel racks are a perfect way to elevate your bathroom experience and feel the luxurious warmth these appliances bring. "Whether you are looking to wrap yourself in post-shower warmth, or as part of an overall effort to bring the spa to your home, the heated towel rack may be the perfect option," says Jennifer.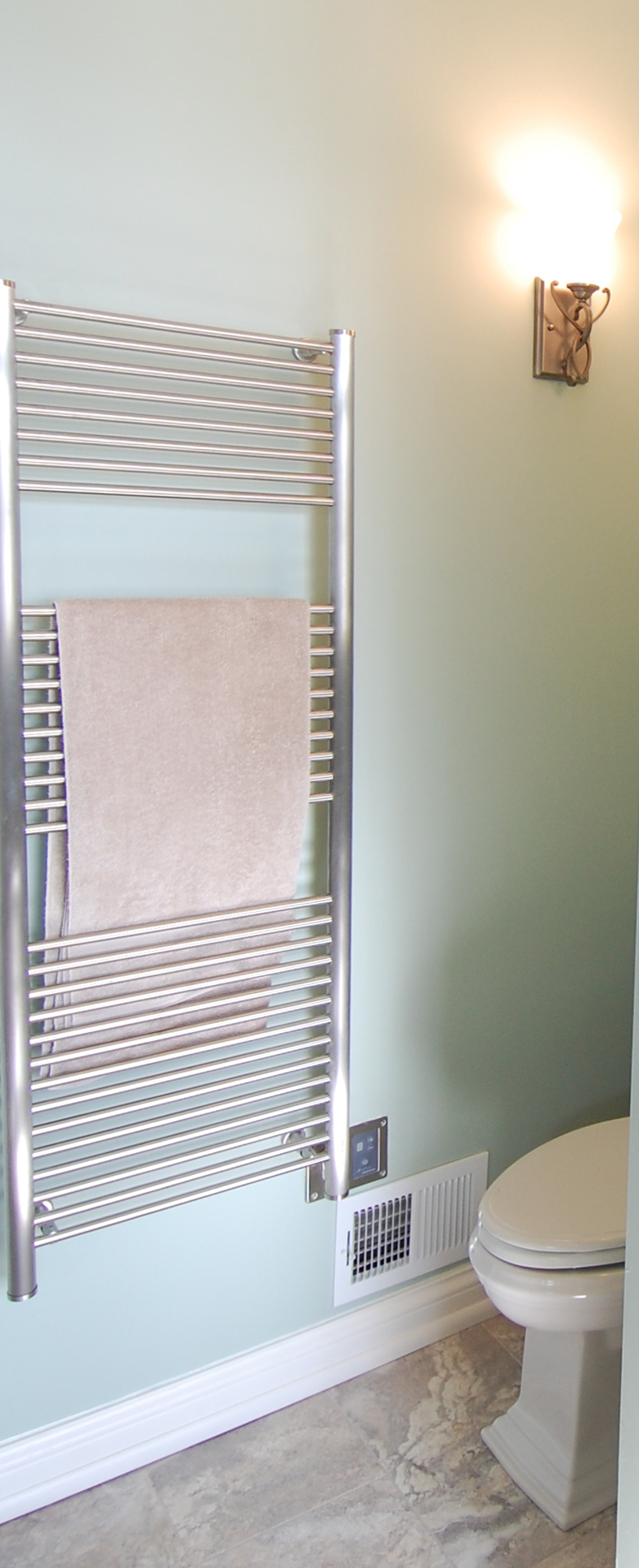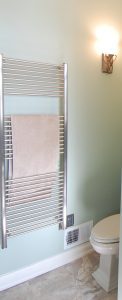 If you're tight on wall space, but have extra room in your cabinetry, a warming drawer may be an option to consider. "Heated drawers can be disguised to match the rest of your cabinetry, allowing you to heat your towels as they are out of sight and stowed away," notes Jennifer.
If you are thinking about updating your bathroom and want to implement a few spa-inspired options like towel racks, you can set up a time with Jennifer to talk about the possibilities. You can also learn more about bathrooms and other remodeling projects on our photo gallery, or follow Normandy Remodeling on Facebook and Instagram for even more home tips and inspiration.