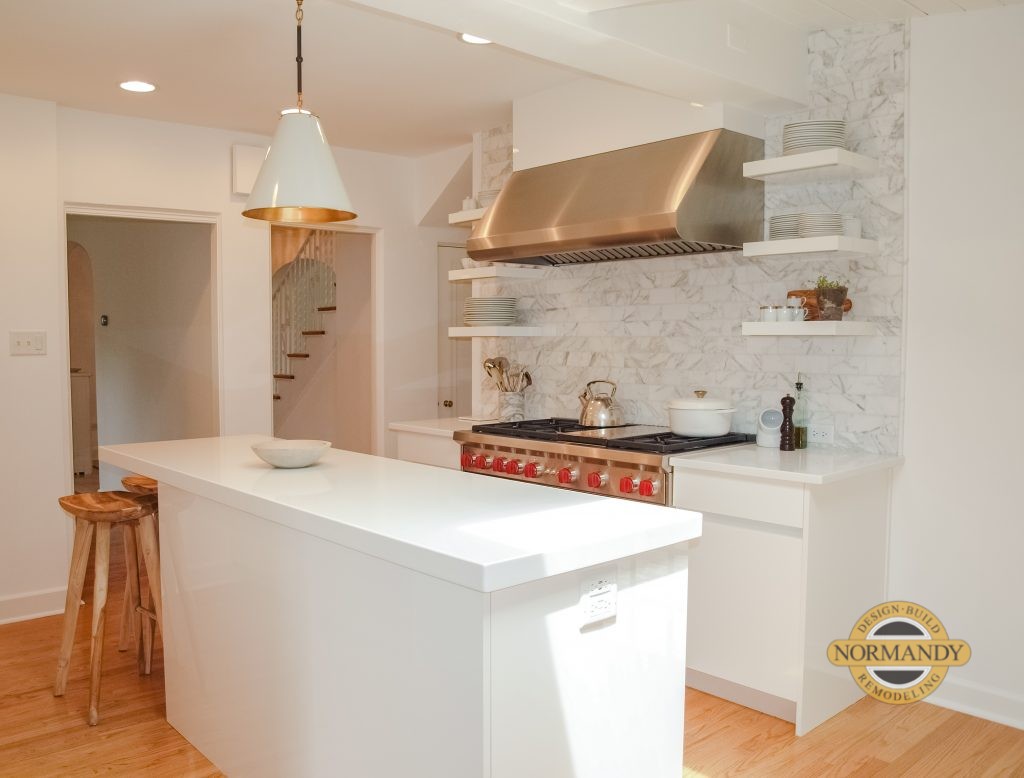 It's almost impossible not to run your fingers over a thick, gorgeous slab of stone. Thick kitchen countertops are a high-impact design choice that elevates your entire kitchen and surely wows everyone who enters. A thicker slab gives the color and pattern of the stone more space in which to shine, creating a strong focal point.
"It works beautifully on an island, which is already the center of attention and where more plating and serving and less prep work takes place," says Normandy Designer Ashley Noethe.
The look is created with a base layer of wood underneath and then a thick edge. "That way you're not paying for a double slab," says Ashley.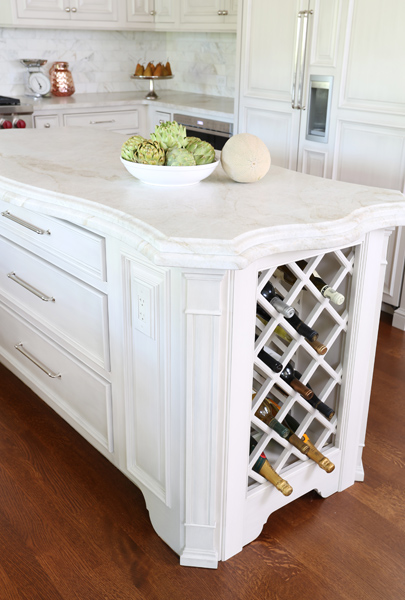 Ashley tells us the edge is where the magic happens, saying "You can go super modern with a square edge or, if you like a more traditional look, add some curves with a double ogee edge."
The customization options don't stop there. There is also opportunity to raise or lower the countertop height an inch or so. "If you're a little taller and you'd like to go up an inch, we can do it." This might mean adjusting your cabinetry since the standard size for lower cabinets is designed for countertops of standard thickness.
Ashley has solutions for making your cabinets fit perfectly with thicker countertops. "Inset cabinetry can be custom made to suit or you can adjust the height of the toe kick.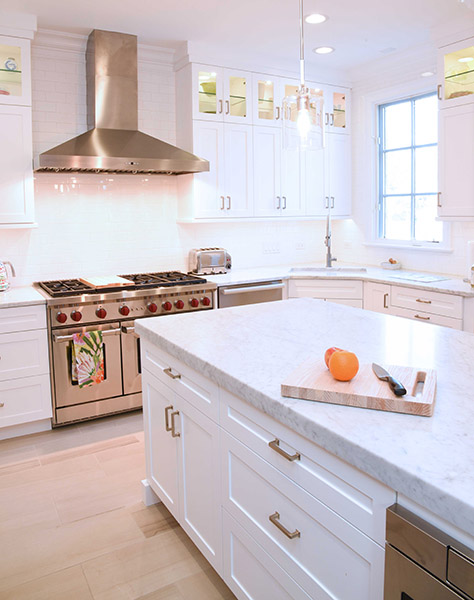 You can also consider frameless doors, which work perfectly."
Choosing thick countertops not only creates a spectacular looking kitchen, it also opens up all sorts of customization options for your family.
If you find yourself pausing on countertop spreads in magazines or are thinking about a kitchen remodel, why not set up a time to talk to Ashley? If you're hoping to learn more about the remodeling process, join us for an upcoming virtual webinar. There's inspiration to be found in the Normandy Remodeling photo galleries. We share design ideas on Instagram and Facebook and welcome you to follow along with us.