Intro to Wainscoting: Chair Rail, Bead Board and Applied Moulding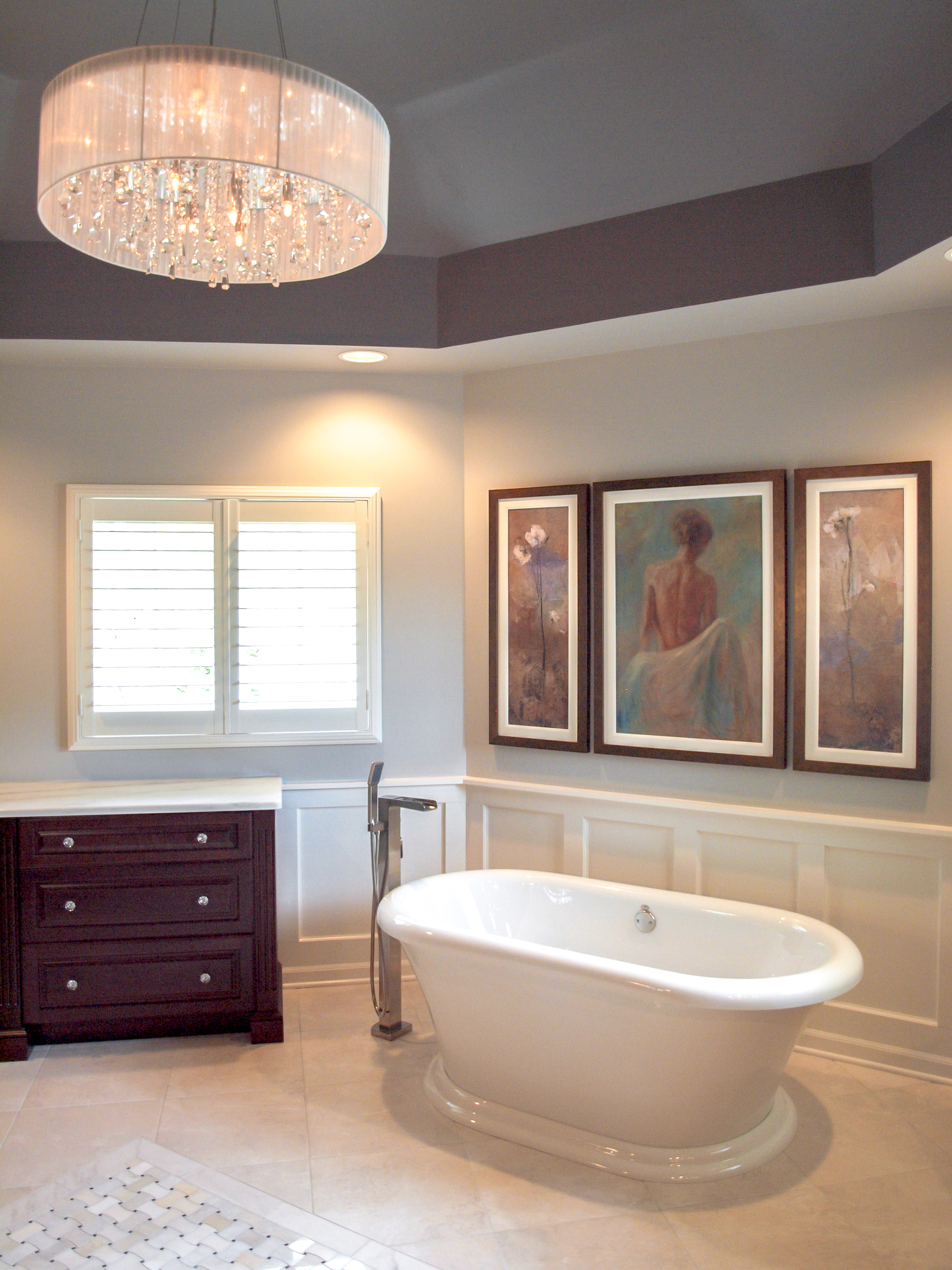 A little woodwork can go a long way in your home. In fact, artfully done wainscoting can add architectural interest and dimension to any room.
Wainscoting is a detail that makes a big difference. The true beauty of this detailing is that it can suit a variety of tastes. For example, wainscoting can be traditional, transitional, or mission style.
As far as where wainscoting can be found, it seems that the opportunities are endless. The most popular spot for wainscoting is a dining room. However, you can also add it to your bathroom, laundry room, office, breakfast nook, or foyer; anywhere you think needs a little dressing up.
A few specific paneling options include: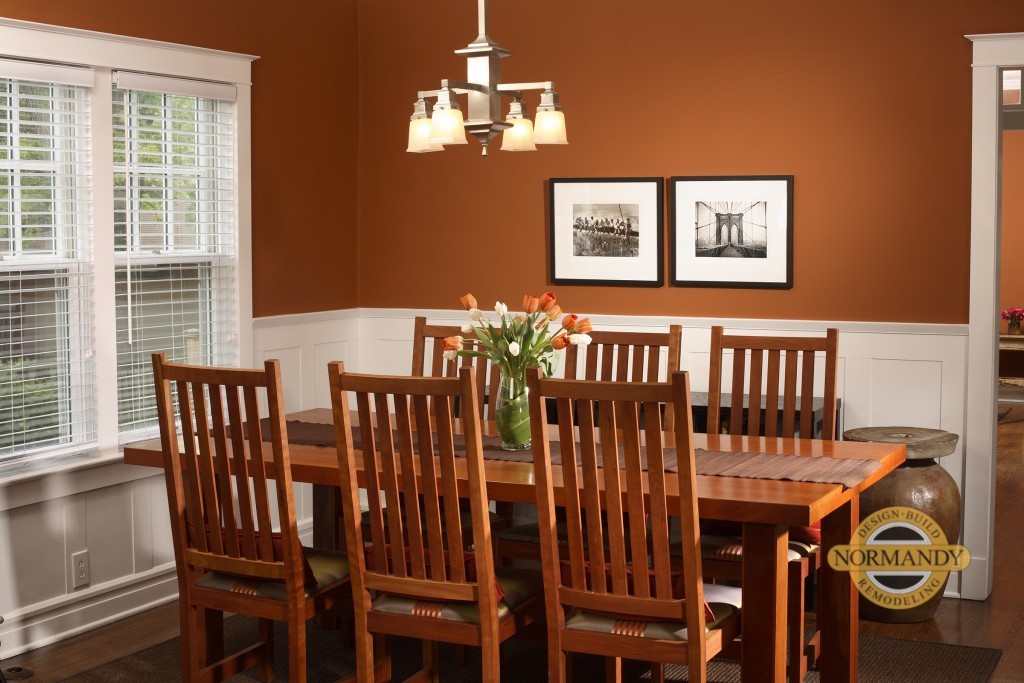 Chair Rail – This is a type of molding that is placed horizontally around the perimeter of the room. It is usually placed one-third of the way up from the ceiling. Typically, the walls below and above it can be painted in different colors.
Beadboard – This decorative paneling is comprised of a vertical arrangement of narrow wood planks. Each of these planks has a small, evenly spaced groove between them, also known as a bead. Typically, these v-shaped grooves are anywhere from two to four inches apart. Traditionally, beadboard runs partway up the wall or along with a ceiling. It is also commonly found in bathrooms, laundry rooms, and mudrooms.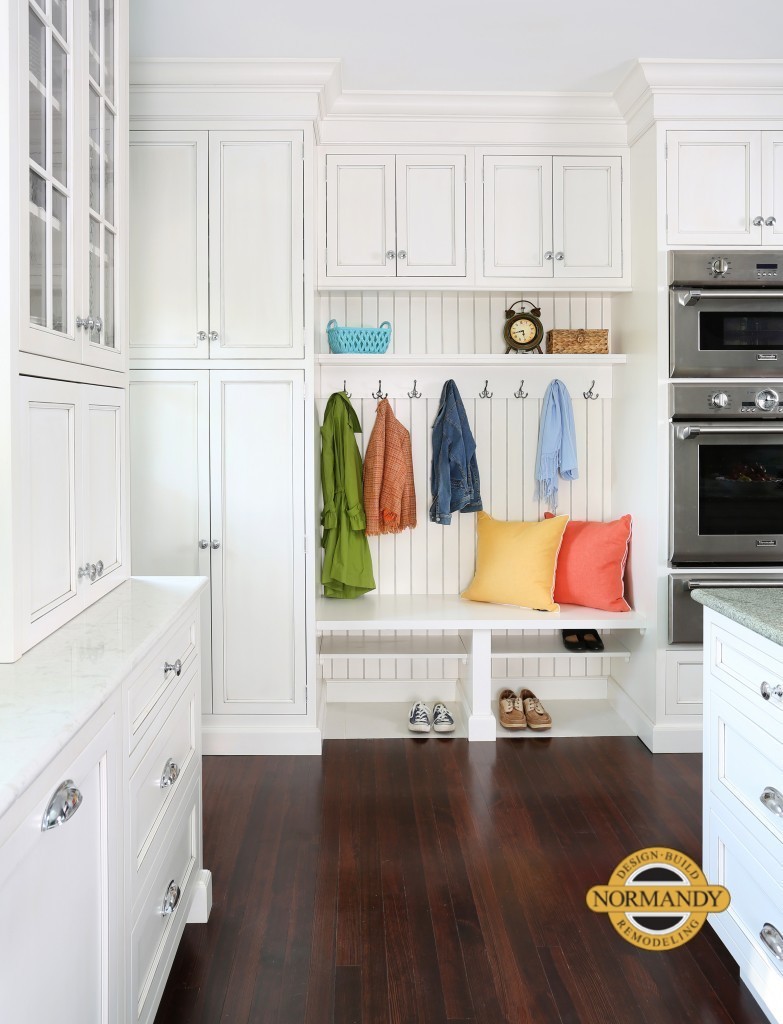 Applied Moulding – Applied molding is installed on top of the drywall to give a 3D appearance and typically lines the lower part of the walls of a room. Technically, beadboard, which was mentioned above, can be considered wainscoting. However, traditionally, the most common wainscoting is a craftsman style, which consists of decorative wooden framing around a panel. Overall, it is typically 36-42 inches high and comprised of four pieces, the top, and bottom rails and the two sides.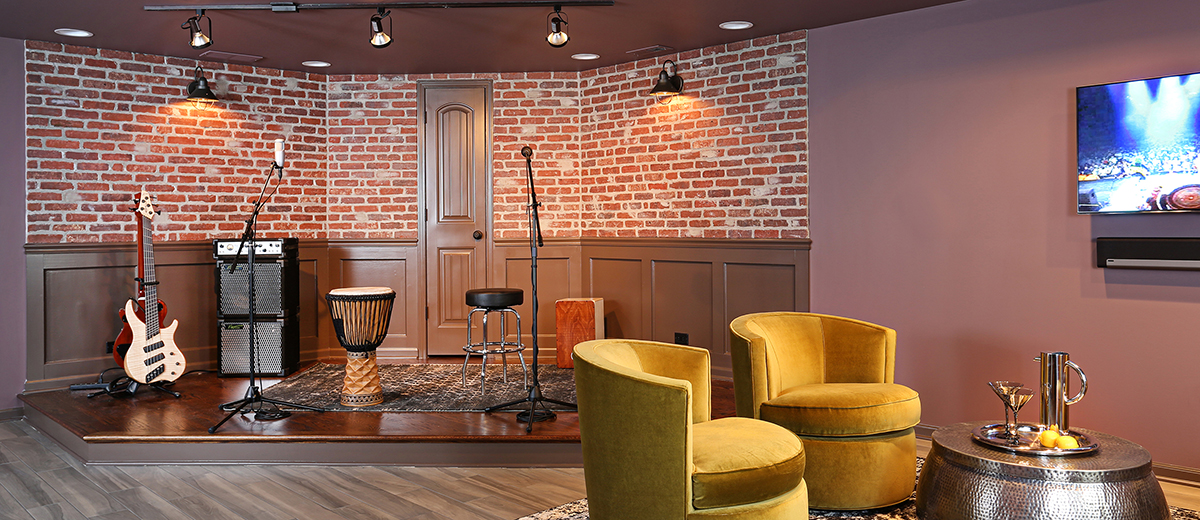 Set up an appointment with a Normandy Designer to discuss your home remodeling project, including incorporating detailed, decorative finishes such as wainscoting. Or, register to attend one of our upcoming remodeling workshops to learn more about design. You can also follow Normandy Remodeling on Facebook, Twitter, and Instagram for more information and inspiration.