Master Bathroom Overhaul Results in Storage and Style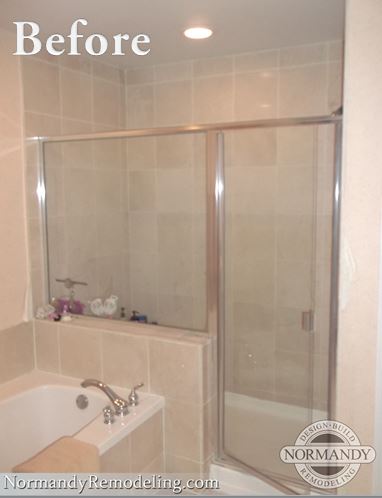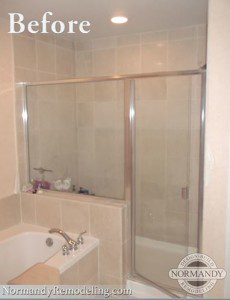 When it came to remodeling their master bathroom, this family's motto was out with the old and in with more storage and style.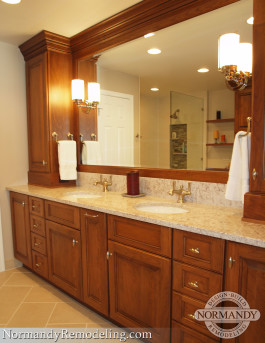 Prior to the renovation, the space was generic and lacking in character – especially when it came to the vanity, lighting, and shower. The bathroom also contained a large bathtub, which was never put to good use. To add the flair and functionality they desired, the homeowners sought out the assistance of  Normandy Designer Liz Reifschneider.During the initial design meeting, Liz learned of two factors that would be 'must-haves' for this renovation. The first was to add storage space for the homeowner's aquarium supplies. Prior to the renovation, these items were stored in the bathtub of the adjacent bathroom. The second request was to remove the bathtub, which was no longer needed since their children were grown.
"It's not uncommon for homeowners to forgo the master bathtub for a luxurious shower," said Liz. "However, if you plan on moving in the future, one bathtub should remain in the home in order to appeal to homebuyers."
Removing the bathtub paved the way for the storage opportunities the homeowners desired, including a laundry hamper and additional counter space. The linen closet was also relocated, which stretched out the vanity and gave enough room for 'his and hers' storage towers in addition to double sinks. The base cabinetry was also carefully thought-out, with roll-outs behind full-height doors, and pull-outs similar to what you would see in a kitchen and drawer space.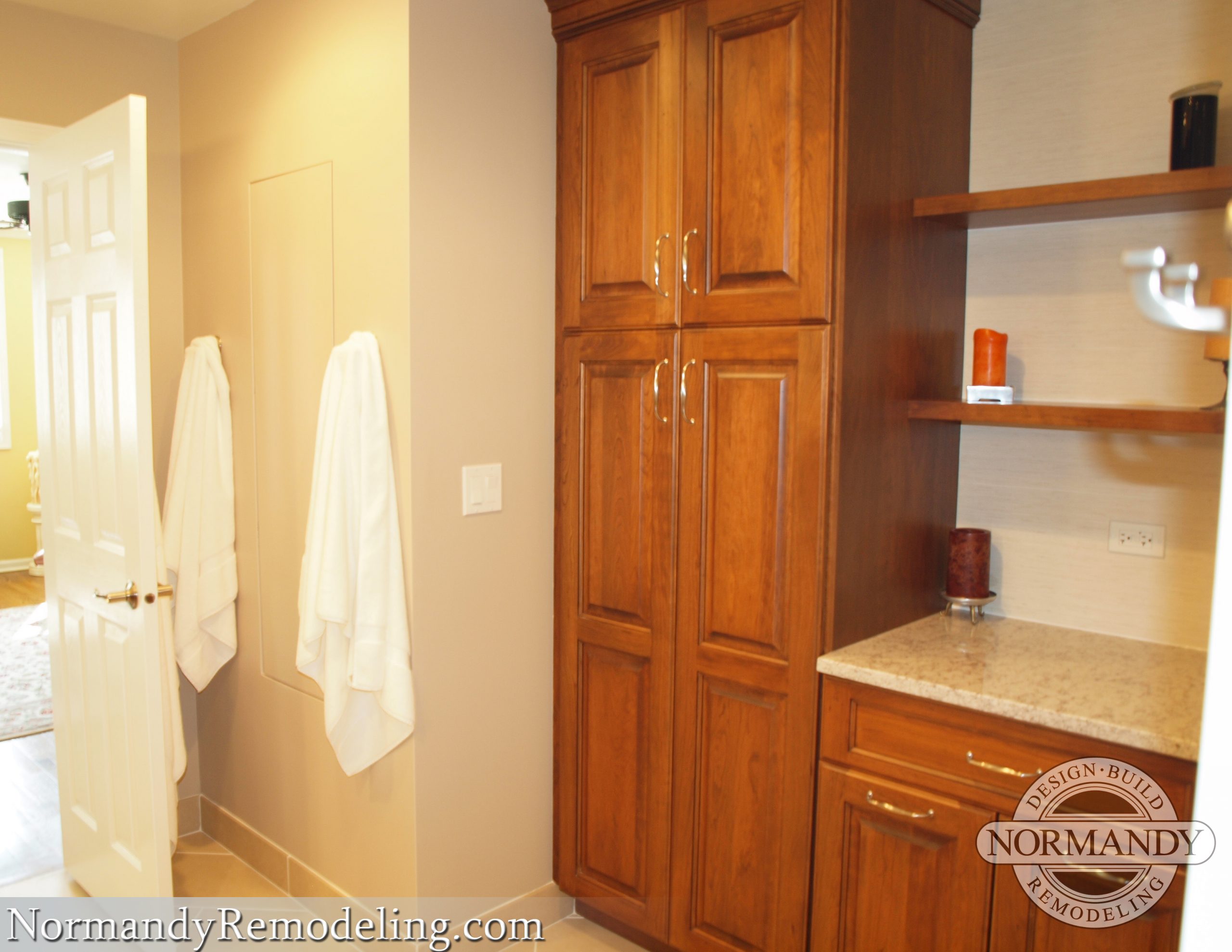 Liz also had some tricks up her sleeve when it came to storing the aquarium supplies.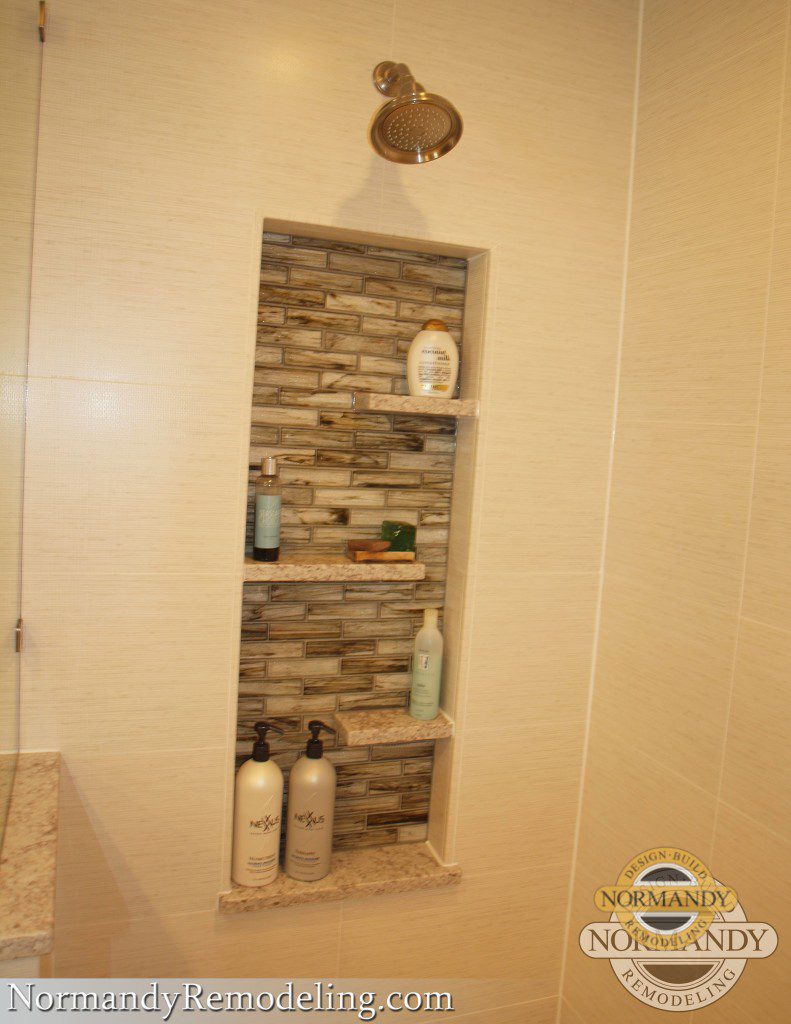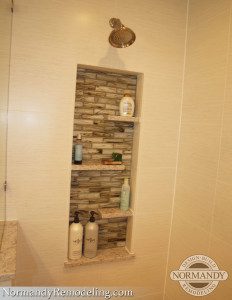 "A bump-out in the room served as a chase for ductwork was reworked to allow for a hidden 'fish closet' to house all of the aquarium supplies. We were able to adjust some of the vertical ducts to squeeze enough room to create a small closet," said Liz. "The closet also has pull-outs, which makes it easy to access items."
The shower size also increased and was large enough to feel enclosed without needing an actual door. Inside the shower, the faucet is conveniently located near the entrance. The tall recessed niche also provides visual interest with cantilevered quartz shelves set against a glass mosaic.  The tile also has a textured wallpaper look which gives off an air of rich sophistication.
Click here to set up an appointment with Liz to get started on customizing your master bathroom renovation. You can also register for an upcoming seminar to learn more about the remodeling process. Or, follow Normandy Remodeling on Facebook and Instagram to keep up with the latest trends and see photos of beautiful kitchen and bath designs.