Raising Your Kitchen Windows to the Next Level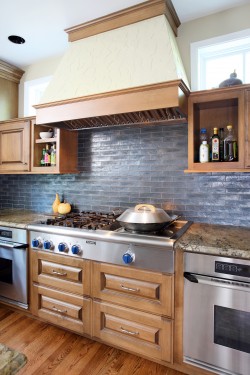 Is your kitchen starved for natural light, but you lack a good spot for a kitchen window? Many kitchens either face the neighbor's house or have a view that's just not desirable, but rather than give up on adding natural light to the room, you may just need a creative approach. Depending on your ceiling height and storage needs, you may find that your best option is to add some windows above the cabinetry.
"Adding windows above the typical sightline allows natural light to fill the space while still maintaining your privacy," says Normandy Designer Leslie Lee. "It also has the added benefit of not compromising readily accessible cabinetry since the window occupies the space that is typically out of reach for everyday kitchen storage."
Set up an appointment with Leslie to discuss the details that can make your kitchen remodel a success. Or, register for our kitchen seminar "Secrets of the Ideal Kitchen" to gain more insights. You can also follow Normandy on Facebook, Twitter, and Instagram for the latest design trends and ideas.