Renovating Your Home: Mastering Fireplace Mantels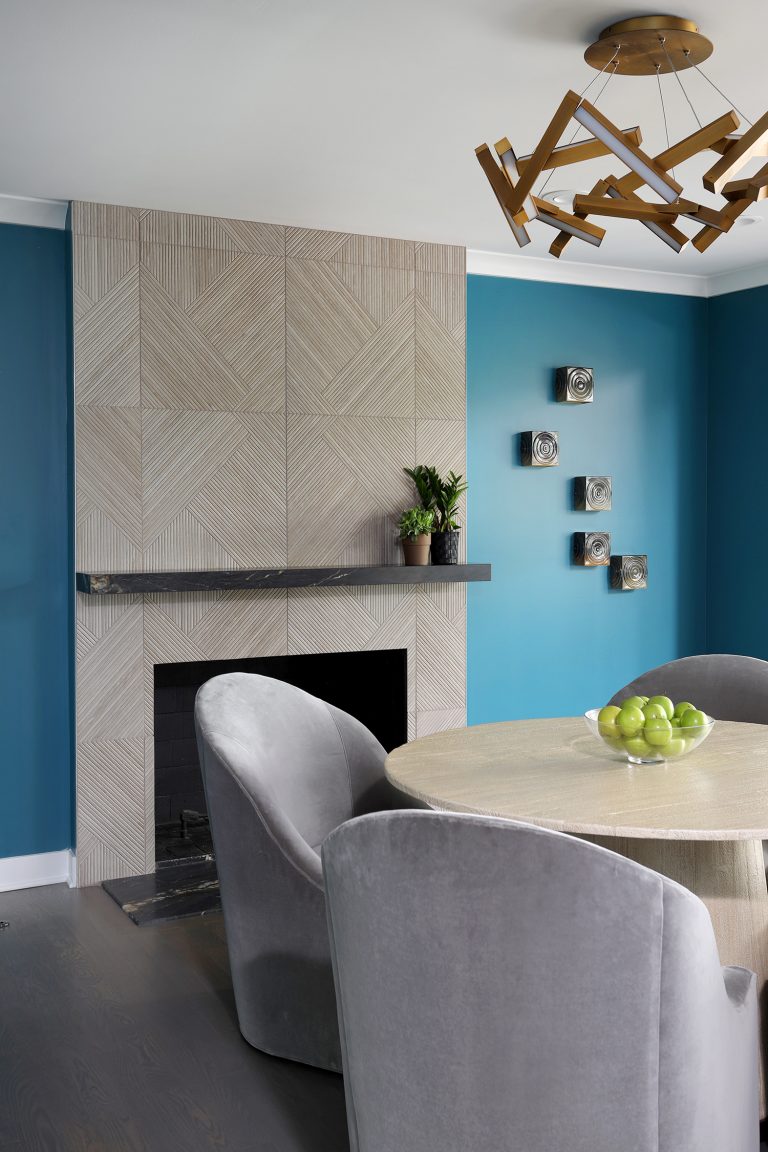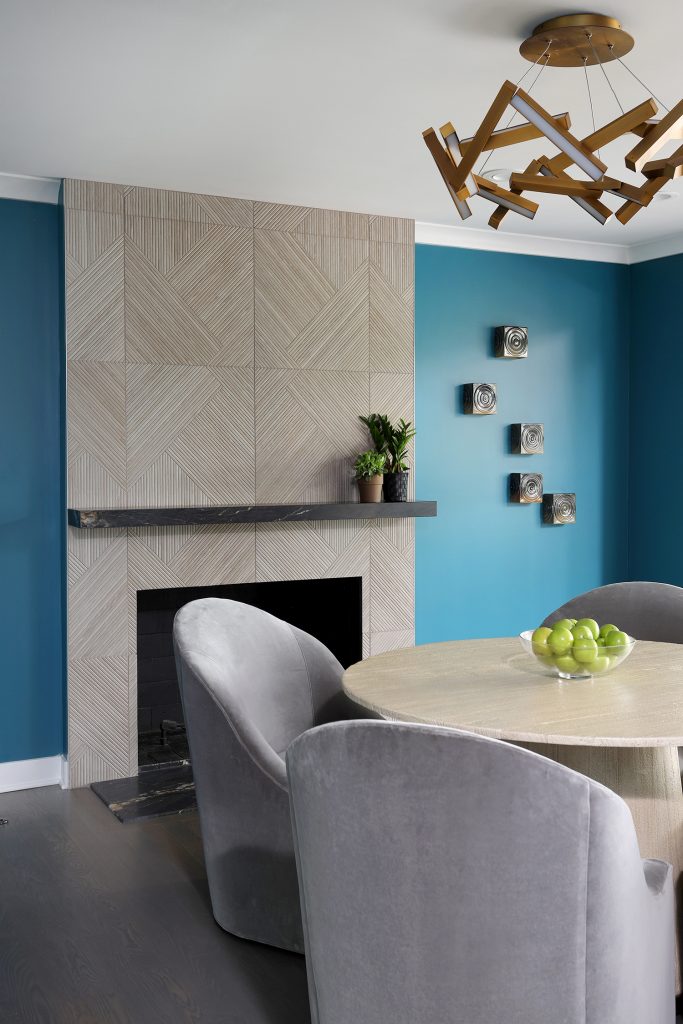 A fireplace not only provides warmth and a cozy atmosphere, it also creates the opportunity for a focal point within the space.  As a rule of thumb when completing an addition or major remodel, it is important to select materials that are consistent with the rest of the home. This also rings true when it comes to fireplace mantels.
"Mantels are the decorative framework around the fireplace," said Normandy Designer Vince Weber. "When selecting a mantel, it is important to choose a style that reflects and enhances the architectural style of your home."
To help you better understand your options, here is an overview that covers traditional to modern mantels and everything in-between:
Contemporary – Contemporary fireplace mantels are much more simplistic in detailing. Instead of crown detailing, the molding is usually square, with clean, linear lines.
"Overall, modern fireplaces are very minimalistic," added Vince. "They are usually comprised of wood or stone.  It's not uncommon for the mantel to bring in a textural element, which is one way that you can keep a contemporary mantel from looking plain."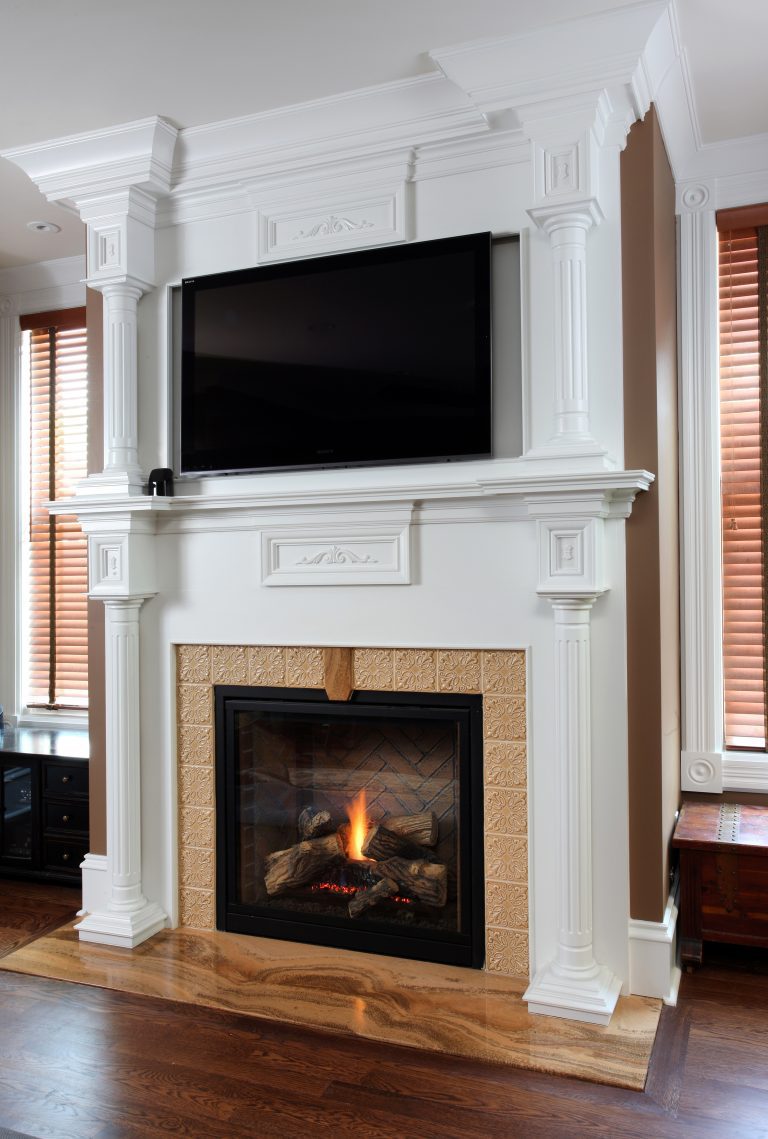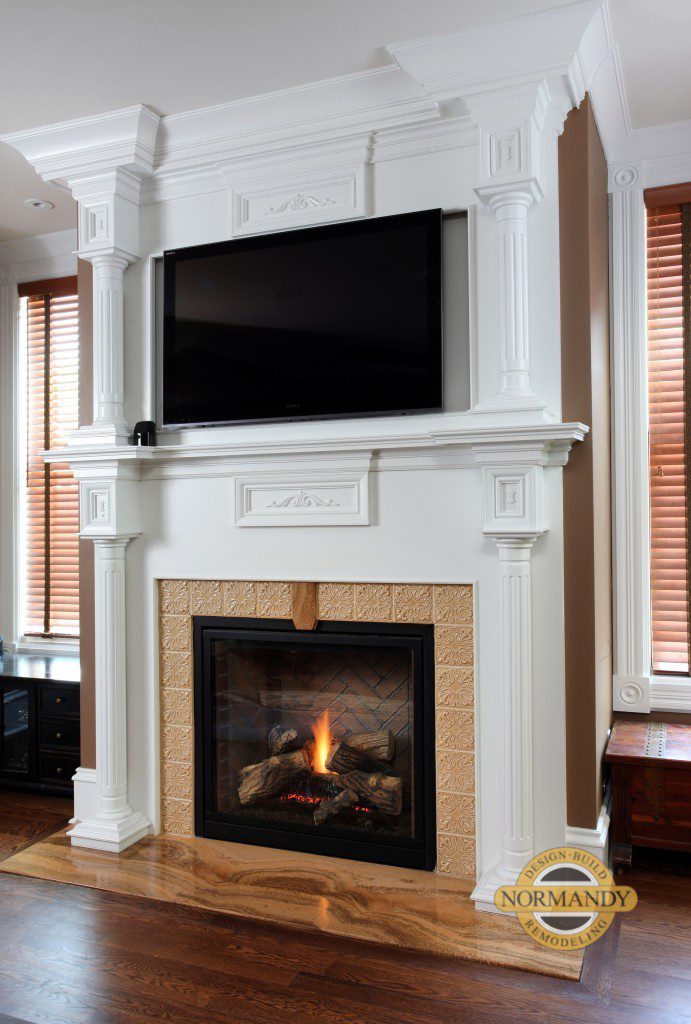 Traditional – With traditional mantels, the hearth is typically comprised of stone or tile.  The mantel itself is often made of wood or carved stone. Additionally, traditional fireplaces frequently have decorative wood columns known as pilasters. These are located on either side of the fireplace and are often considered the 'legs' of the mantel.
"There is some flexibility with the pilasters, which can be recessed or raised," noted Vince. "Or, you can skip the pilaster altogether and just use stone or tile."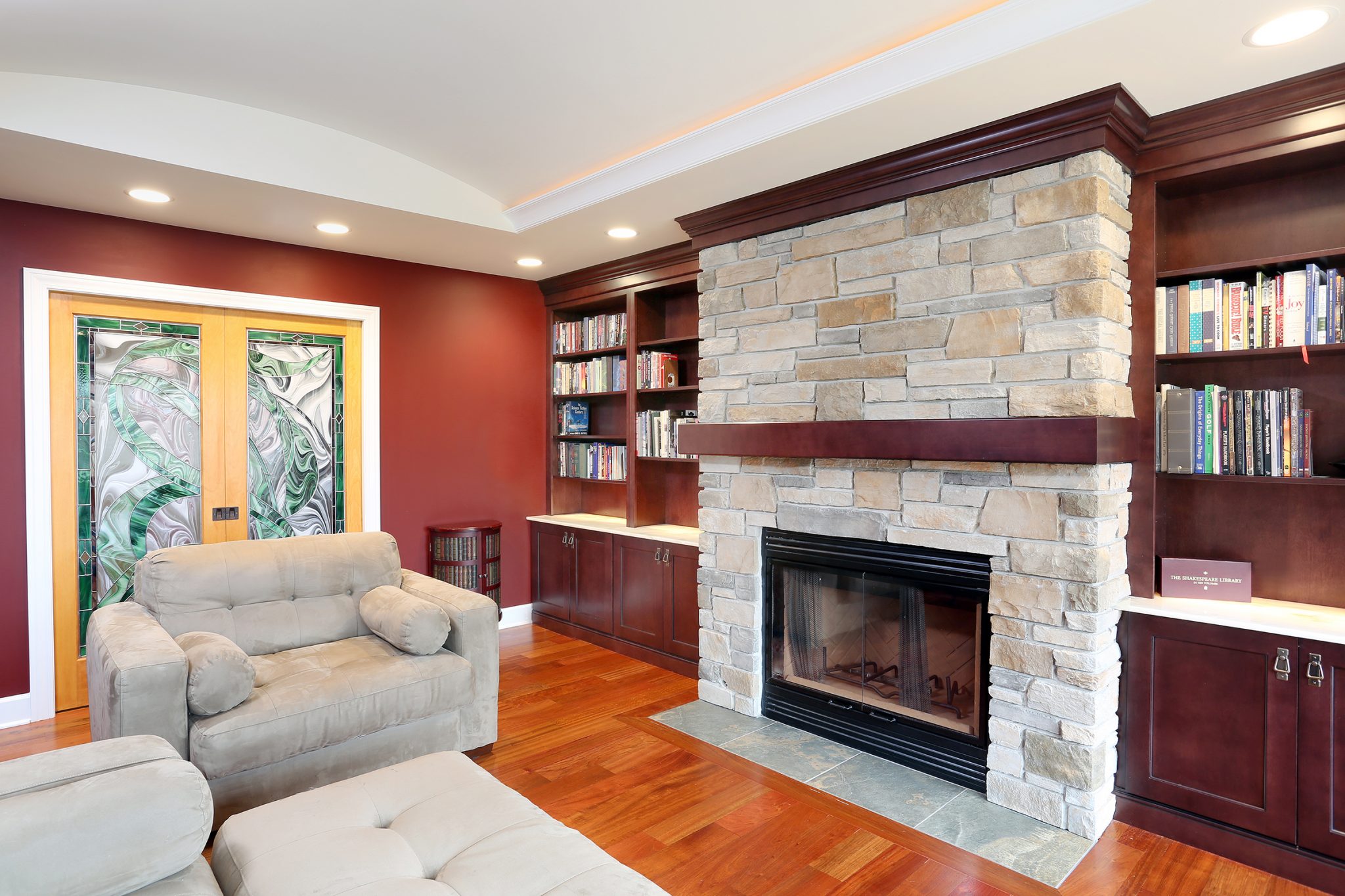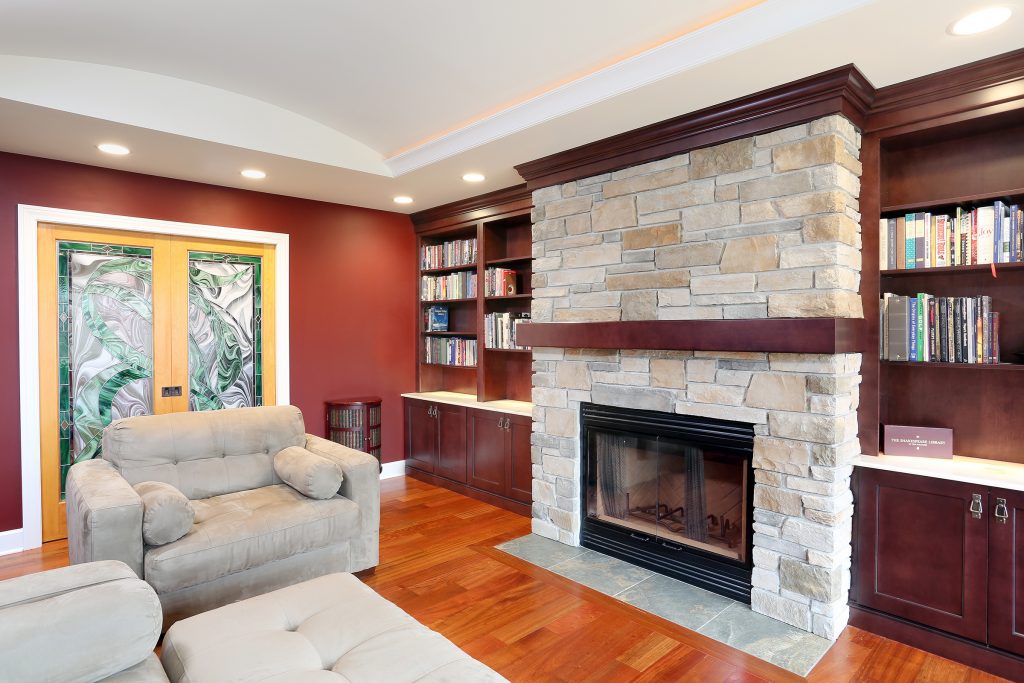 Rustic – Rustic mantels are a spin-off of arts and crafts style architecture, which was a movement towards hand-made items in the early 19th century. Overall, the rustic aesthetic provides a cottage-like feel. The wood, which is usually oak, is can be finished or stained, and may also be distressed.
"When it comes to traditional and rustic mantels, there's a lot you can do with stone," added Vince. "Traditional mantels would be carved, while rustic would consist of chiseled or chunks of stone."
Make an appointment with Vince to learn more about how your fireplace can play a role in your whole home addition or remodel. Or, follow Normandy Remodeling on Facebook, Twitter and Instagram for more design ideas, tips, and inspiration.