Kitchen Remodel for a Mid-Century Modern Home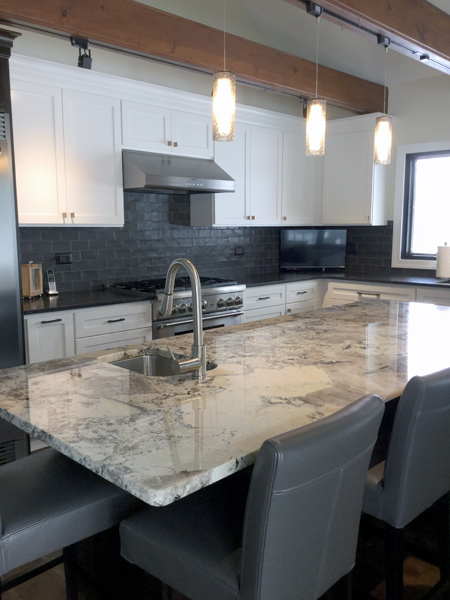 When completing a kitchen remodel, it is important to consider the current architecture of your home. Just ask Normandy Designer Lisa McManus, who completed this recent kitchen remodel on a mid-century modern home in Kildeer.
"You always want your finish materials to keep in line with the space," said Lisa. "In this home, the mid-century modern architecture really drove our design decisions."
"Overall, we kept it simple and opted for natural wood to keep a warm tone that was in line with the rest of the home," noted Lisa "We also stayed true to the home's original design by keeping the ceiling beams in place."
In addition to the home's overall architectural design, the need for an open-concept also influenced the design of the space. Prior to renovating, the U-shaped kitchen had multiple entry points, but was closed off to the dining and living room. Overall, Lisa reconfigured the layout to open things up.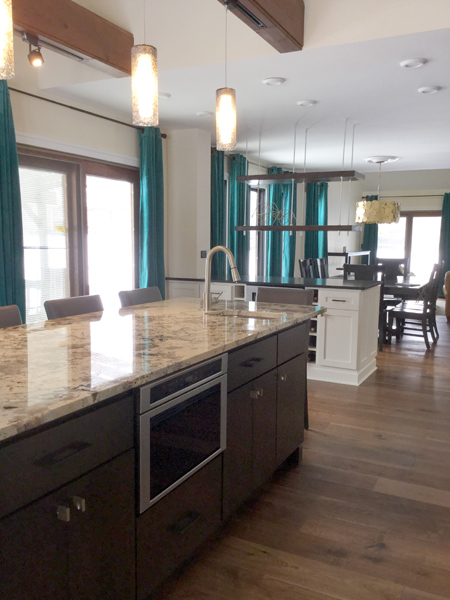 Additionally, Lisa delivered when it came to the need for entertainment-focused storage. Her design included custom, floating wood shelves, which open up into the dining room.
"In order to suspend these shelves from the ceiling, we resourced hardware to support them," noted Lisa. "Overall, it keeps the space open, yet provides some separation. Plus, it works really well for decorative storage."
Are you looking to update your kitchen and want to create a beautiful style that is in line with your home? Set up an appointment to get started. Or, to get a better understanding of the remodeling process, register to attend an upcoming seminar.
You can also follow Normandy Remodeling on Facebook, Twitter and Instagram for more design ideas and inspiration.