A Relaxing Hideaway For Night or Day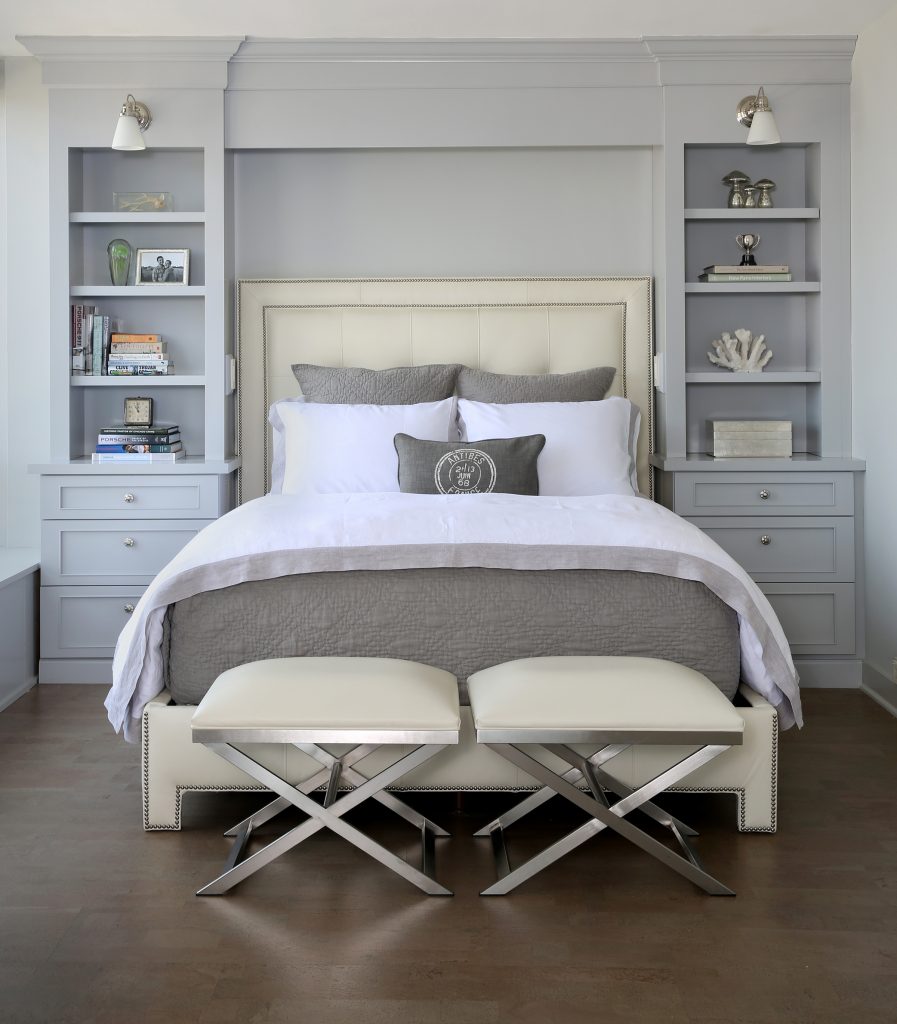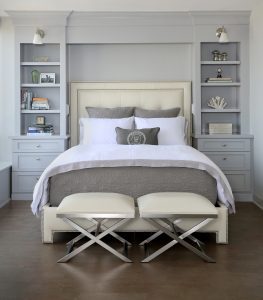 It seems like our daily lives are getting ever more hectic, which may be why there is such interest in creating calm and relaxing spaces where people can truly unwind and recharge. When the task of identifying a restful room arises, it's no surprise that primary bedrooms are one of the first spaces that come to mind, but today's primary bedrooms are so much more than a place to simply lay your head. There are certain design elements you can do to create restful and beautiful primary suites that offer so much more than a place to simply sleep away the night.
Lighting: The key to finding the right lighting solution for the bedroom is to plan for layers of lighting that not only illuminate the room overall, but serve specific functions. Wall sconces, chandeliers, table lamps and overhead lighting can fill the room with light when needed. By having each source on its own switch or dimmer you can personalize your lighting to your needs, whether it's isolated task lighting to make reading more comfortable, or dimming specific lights to strike a romantic mood.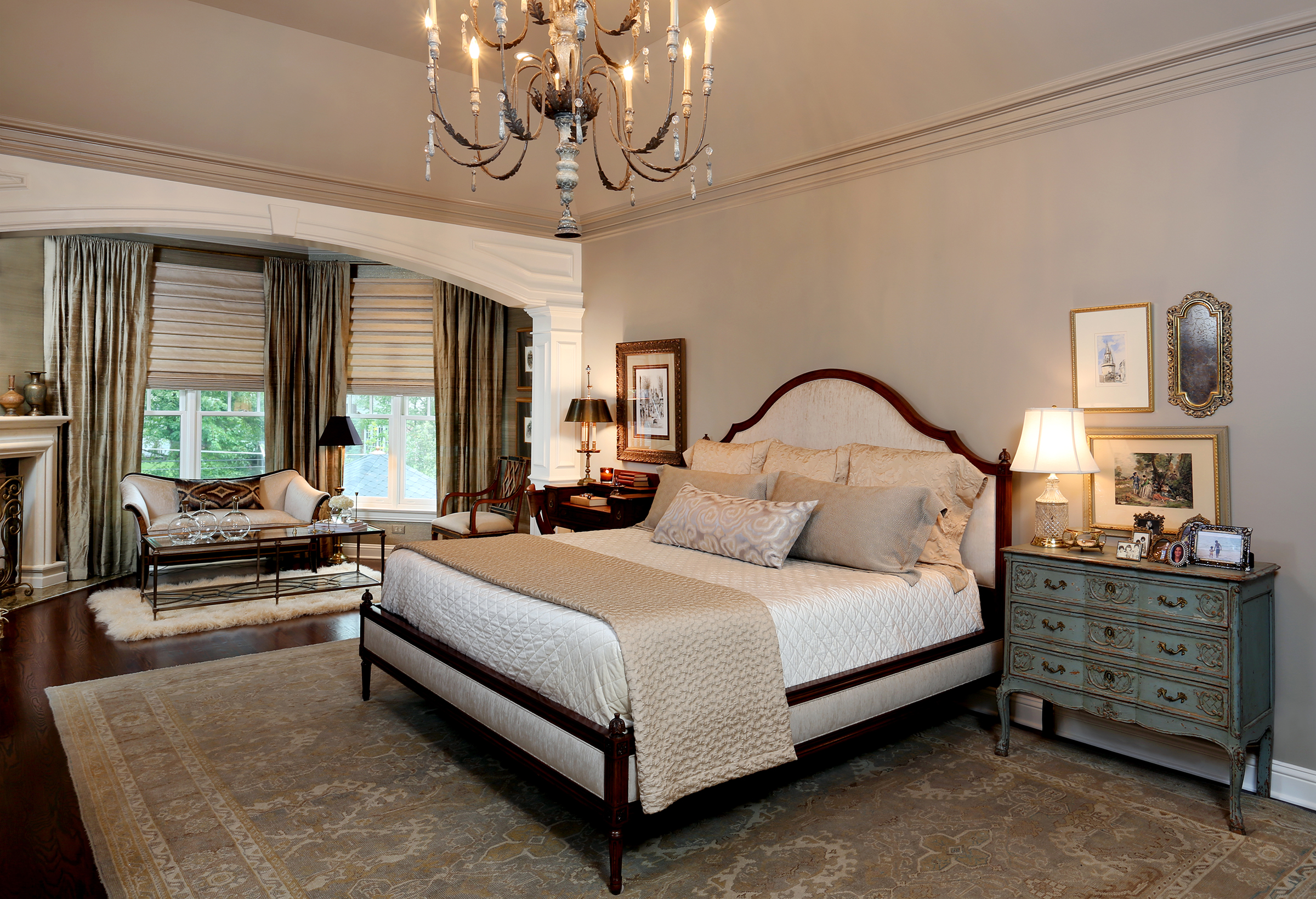 Architectural details: Larger rooms can benefit from the addition of architectural details such as columns or moldings to create more defined and intimate spaces. There's nothing quite like luxury of a fireplace in the bedroom, for both the beauty and warmth that it adds to the space.  Primary bedrooms that are a bit smaller may feel too cozy, in which case adding a vaulted or tray ceiling may make the room seem a bit larger and more airy.
Seating area: Incorporating a small seating area in the master bedroom gives you permission to enjoy your personal retreat during all hours of the day as a quiet corner to read or simply unwind.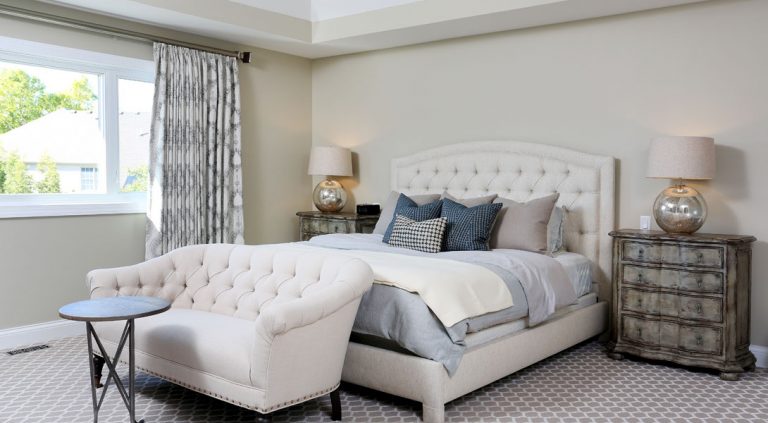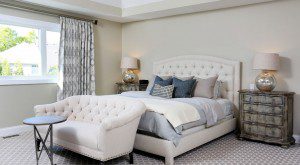 Whether this is a formally defined space or simply just a cozy chair in the corner, seating areas help extend the usefulness of the primary beyond the overnight hours.
Colors and Textures: Using rich colors, warm tones and varying textures in your master bedroom can really increase the sense of peace and tranquility in the room. Including natural materials in your bedroom, whether it is a hardwood floor or a stone fireplace surround, can add dimension to the room that many people find soothing and relaxing.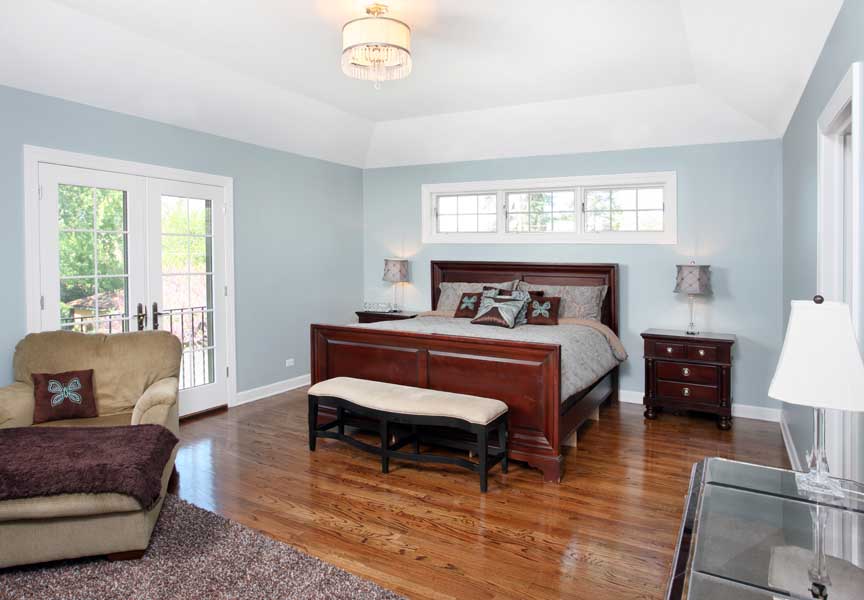 If you are looking for ways to turn your primary bedroom into a relaxing hideaway suite or contemplating more extensive changes to your home, you can set up a time with one of our Designers to talk about the possibilities. You can also learn more about additions, kitchens or other remodeling projects at an upcoming virtual webinar. Check out the photo gallery or follow Normandy Remodeling on Facebook and Instagram for even more home tips and inspiration.