Rekindle the Charm of Your Fireplace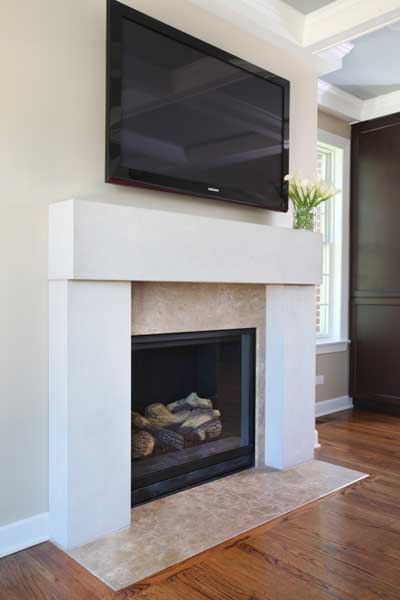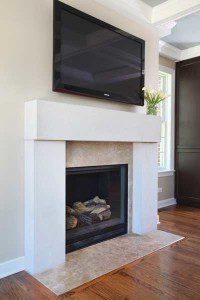 The fireplace is the instant focal point of any room, and because it is such a defining element in the space, updating your fireplace can dramatically change the style of the entire room.
For example, if you have a rustic 1970's fireplace in your family room, but the overall style of your home is more sleek and modern, it can make sense to make a change to the materials so that it's a better fit with the rest of the home. It's important to be sure that the materials that you select work well with the overall style of your home, since it is a change that will last for many years, it needs to be flexible with the trends in home décor and design.
When considering a fireplace update, there are three main areas to discuss:  the surround, the hearth, and the mantel. For the surround and the hearth, you'll want to be sure that you select a material that is not flammable which makes tile, stone, and brick natural choices.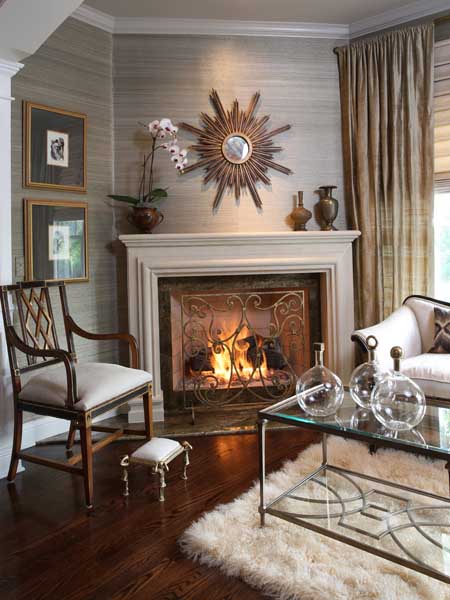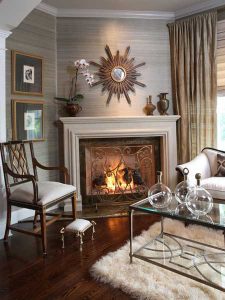 The mantel is frequently made of wood, however, there are striking options for mantels made out of stone as you see in the photo at right. It is a unique and durable option, to fit the style of their vintage glam Master Bedroom. You can mix and match different tiles, stones, and finishes for infinite opportunities to create a traditional, contemporary, rustic or transitional look. Whether you select marble, granite, limestone, glass, or brick for your fireplace surround and hearth, you can be certain that these long-lasting and durable materials will be a beautiful feature in your home for years to come.
If your home's living spaces need a bit of a boost, set up a time to talk with a designer or architect about the possibilities for your home. You can also reserve a place at an upcoming home addition or remodeling workshop if you're not quite ready to tackle your project yet. Or you can follow us on Instagram or Facebook to find more design inspiration and remodeling tips.