Bathroom Shower Tile Accents can be a Work of Art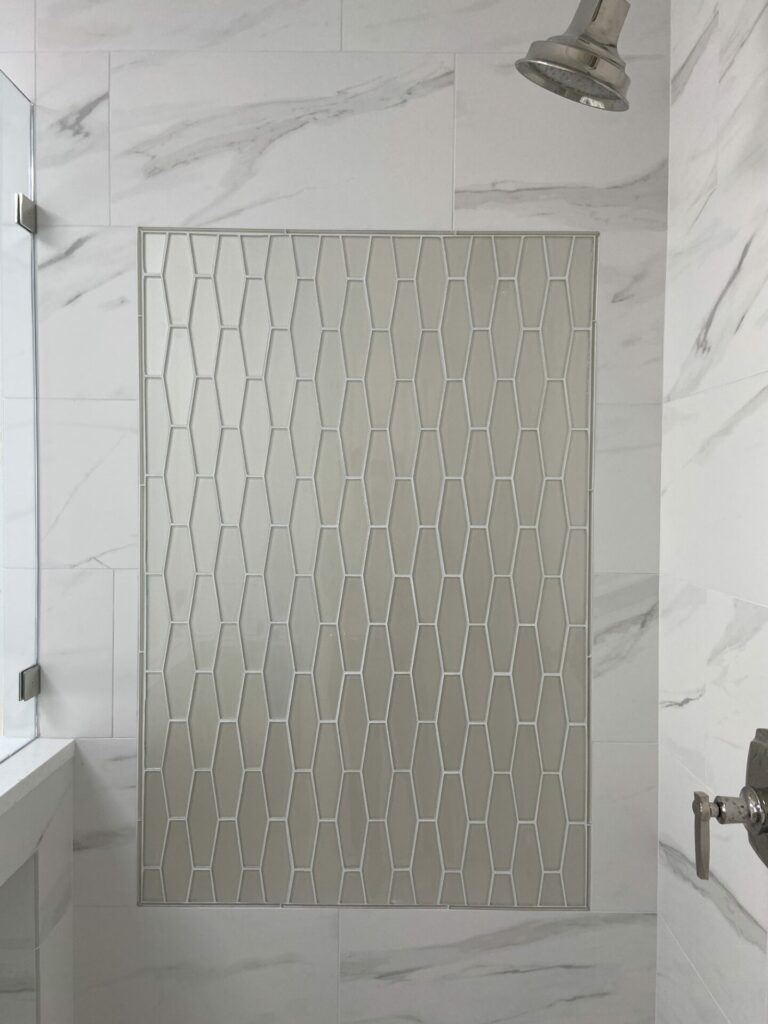 Today's hectic schedules and busy lifestyles have left little time for enjoying a warm, relaxing bath.  But that doesn't mean that people have given up on their own personal water therapy. Instead, they've turned their attention to the shower, which has become the new centerpiece of the bathroom.
Showers may be a quick alternative to a bath, but the overall experience can still be enjoyable. Decorative shower accents further enhance the 'spa-like' feeling homeowners search for in their bathrooms, creating a tranquil and relaxing environment.
One of the best ways to capitalize on these accents is to use unique tiles to establish a focal point.  Decorative shower accents act as artwork for the bathroom, displaying visual elements without overwhelming the space.  Shower accents can be a stand-alone statement piece or complimented by surrounding components, giving an overall flow to the space.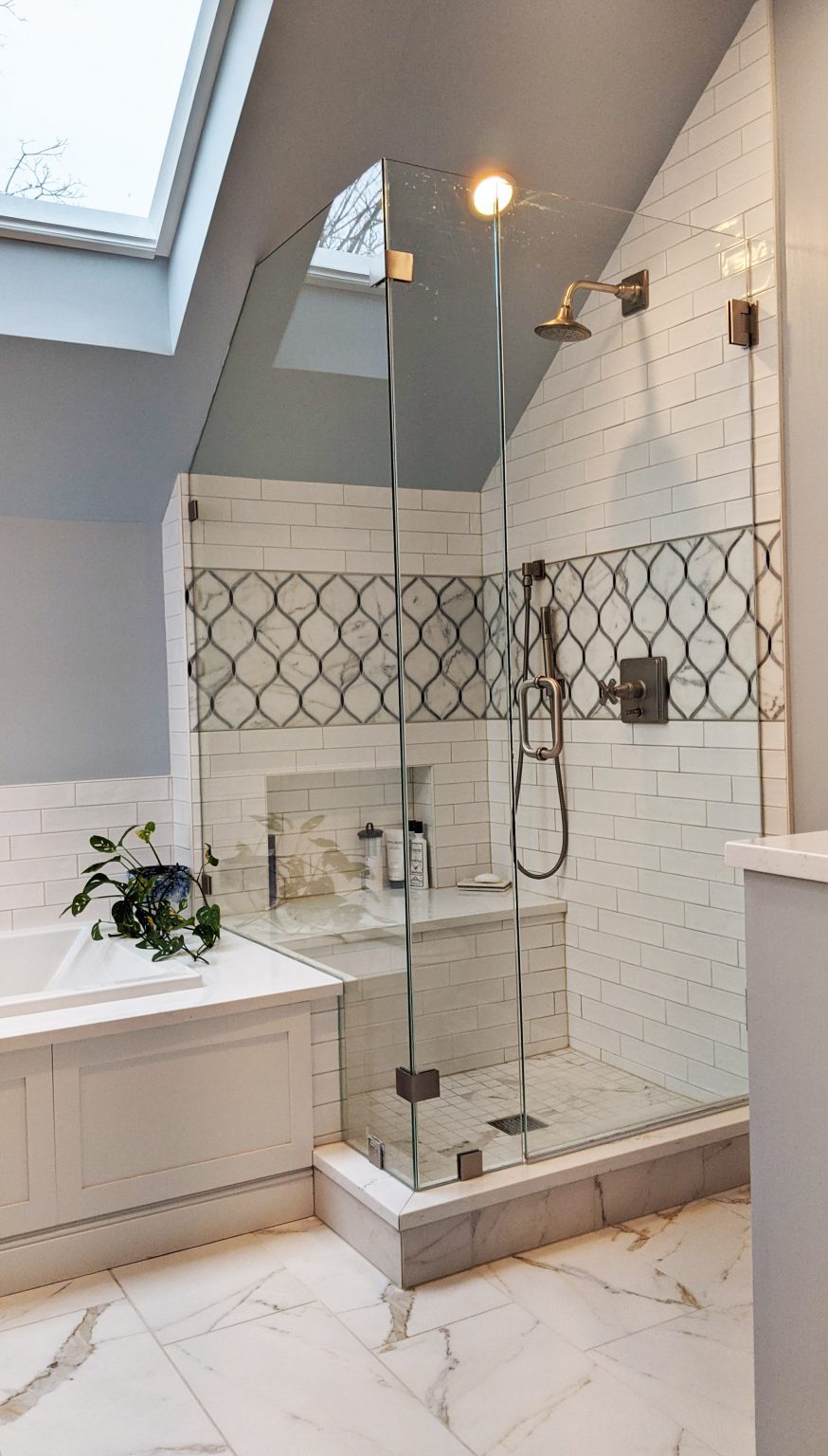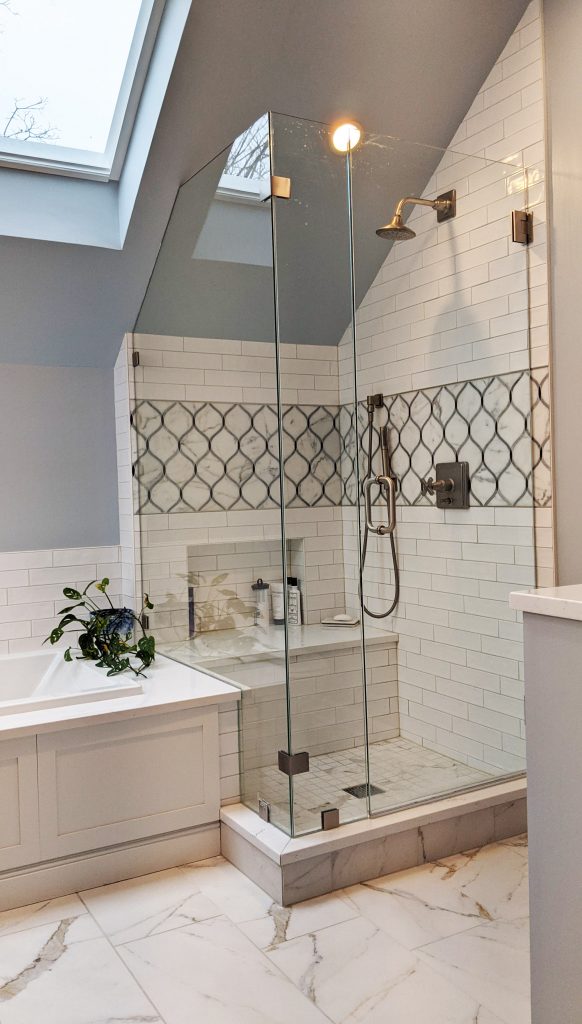 These accent areas also provide the opportunity to incorporate some more expensive tile, which still creates a "wow" factor, but is friendlier to the budget than if it were selected for use throughout the bathroom.
Tile accents work well with modern and traditional designs and can be implemented in nearly any type of shower.  If the bathroom has a modern design, decorative accents from floor to ceiling can create a strong impact while staying true to the style. Traditional styling can benefit from a tile border or frame to highlight the accent tile and make it stand out even more dramatically.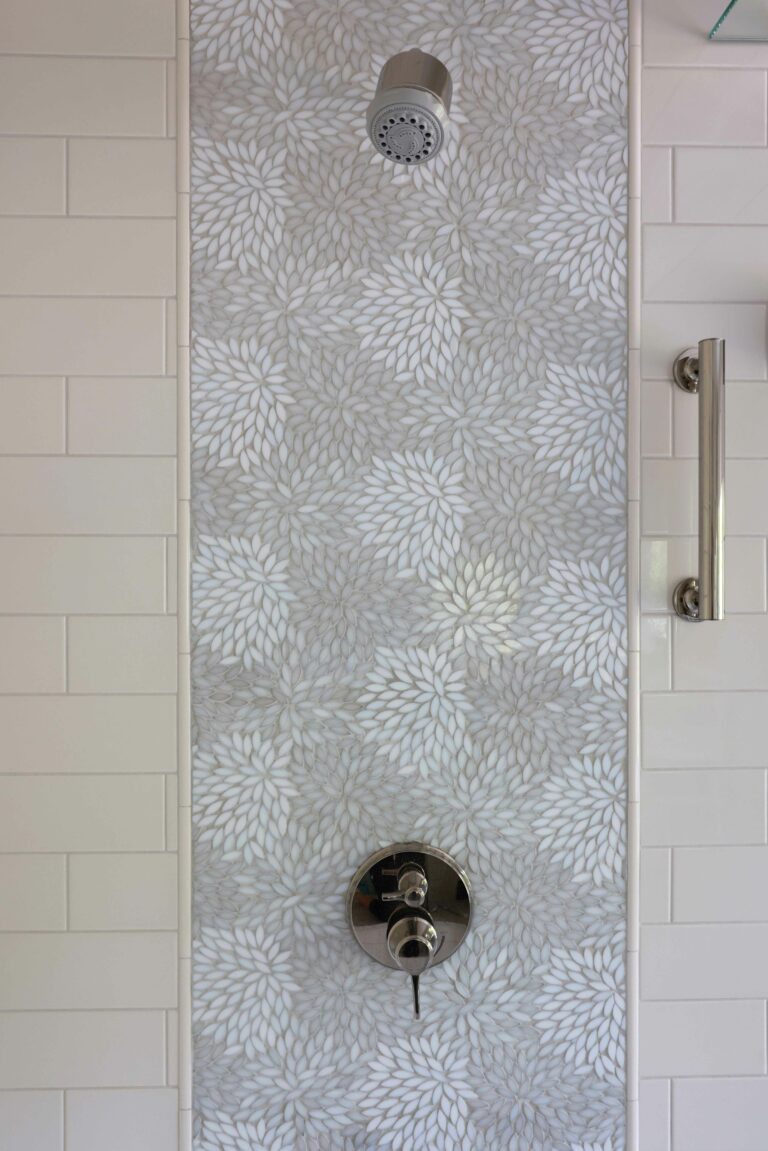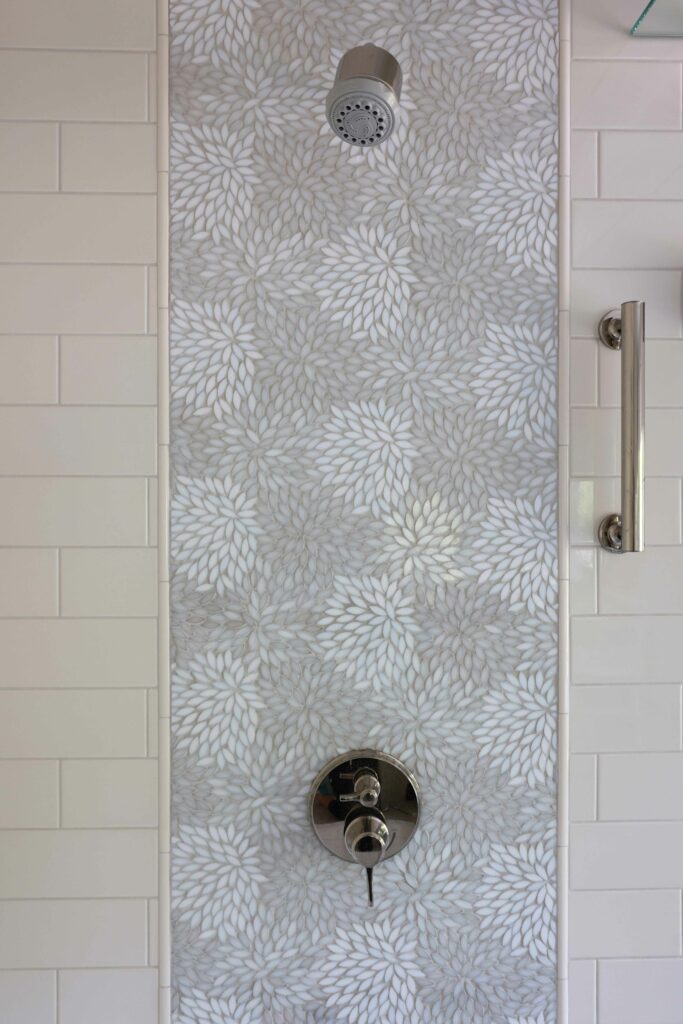 It's also important to consider the scale and uniqueness of the tile pattern when determining the best way to incorporate it into your shower.
Tile accent walls in the shower are just one of the many ways people have created a spa-like shower experience in their primary bathrooms.  Rain showerheads, body sprays, and steam showers have also become more common, and the combination of the aesthetic and shower sprays can create a rejuvenating water therapy experience, even in a busy morning routine.
If you're considering a bathroom remodel you can set up a time to talk to a Normandy Designer about artful tile, spa-like showers, and all the other possibilities. Find more ideas in the Normandy Remodeling photo galleries. If you enjoy social media, we regularly share inspiration and tips on Instagram, Facebook, and Pinterest. We'd love for you to follow along with us.