Spa-Like Bathroom Ideas For Traditional Home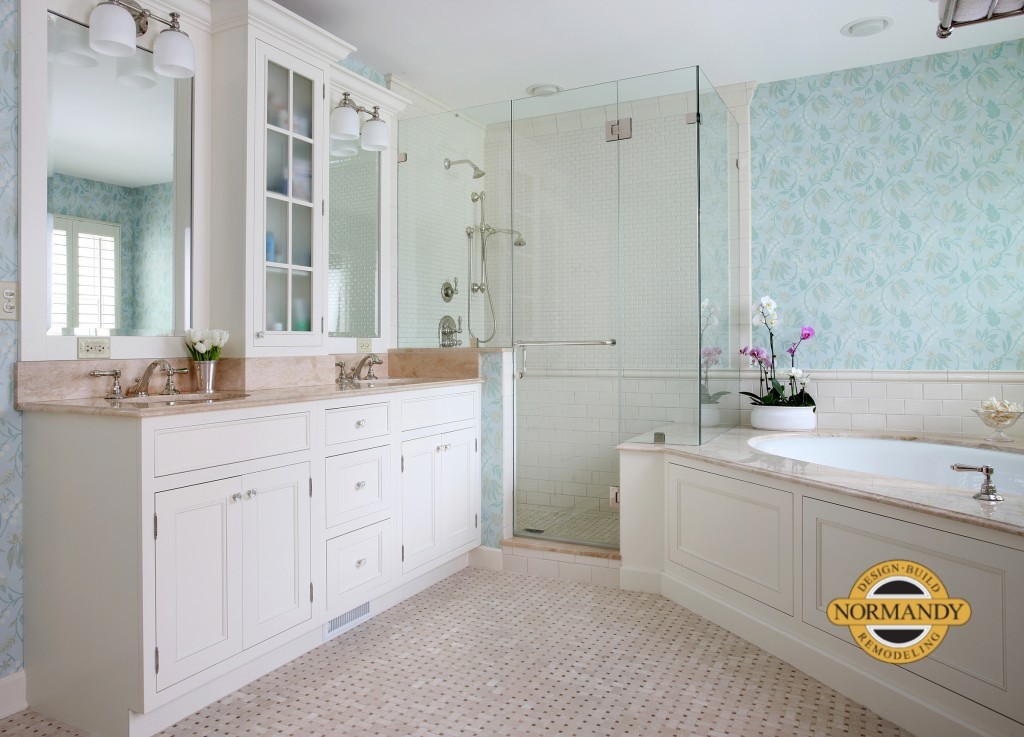 When remodeling any room, it's usually recommended to stay aligned with the home's original architectural style for the best results.  "The problem that people run into with that theory, is when they want to incorporate newer products and materials into a project it can be difficult to keep the project looking like it belongs in the home," says Normandy Designer Vince Weber.
"In this bathroom addition, for example, the homeowners wanted high end fixtures and materials to give the space a spa-like aesthetic, but didn't want it to stand out as a different style from the rest of the traditional style home.  So as I started, I made sure to pull color palettes and layouts that would complement the rest of the home, but also had a soothing effect from the moment you walked in."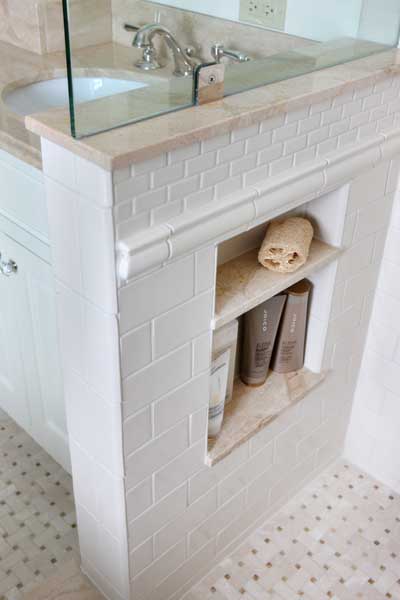 "Another element to consider in any bathroom remodeling project is how to incorporate attractive storage," commented Vince. "In this bathroom we included a shower niche that you can't really see until you're in the shower, as well as a cabinetry tower with mullions to give the space a more traditional feel."
The homeowners were thrilled with their new primary bathroom, and love that it fits right in with their traditional home, while achieving a spa-like atmosphere that's as calming as it is functional.
If you'd like Vince to apply his design expertise to your home, schedule a complimentary, in-home appointment with him today. You can also find inspiration looking through photos of bathroom remodels and home additions, as well as getting your daily dose of design via Facebook or Instagram.