Incorporating A Curbless Shower In Modern Bathrooms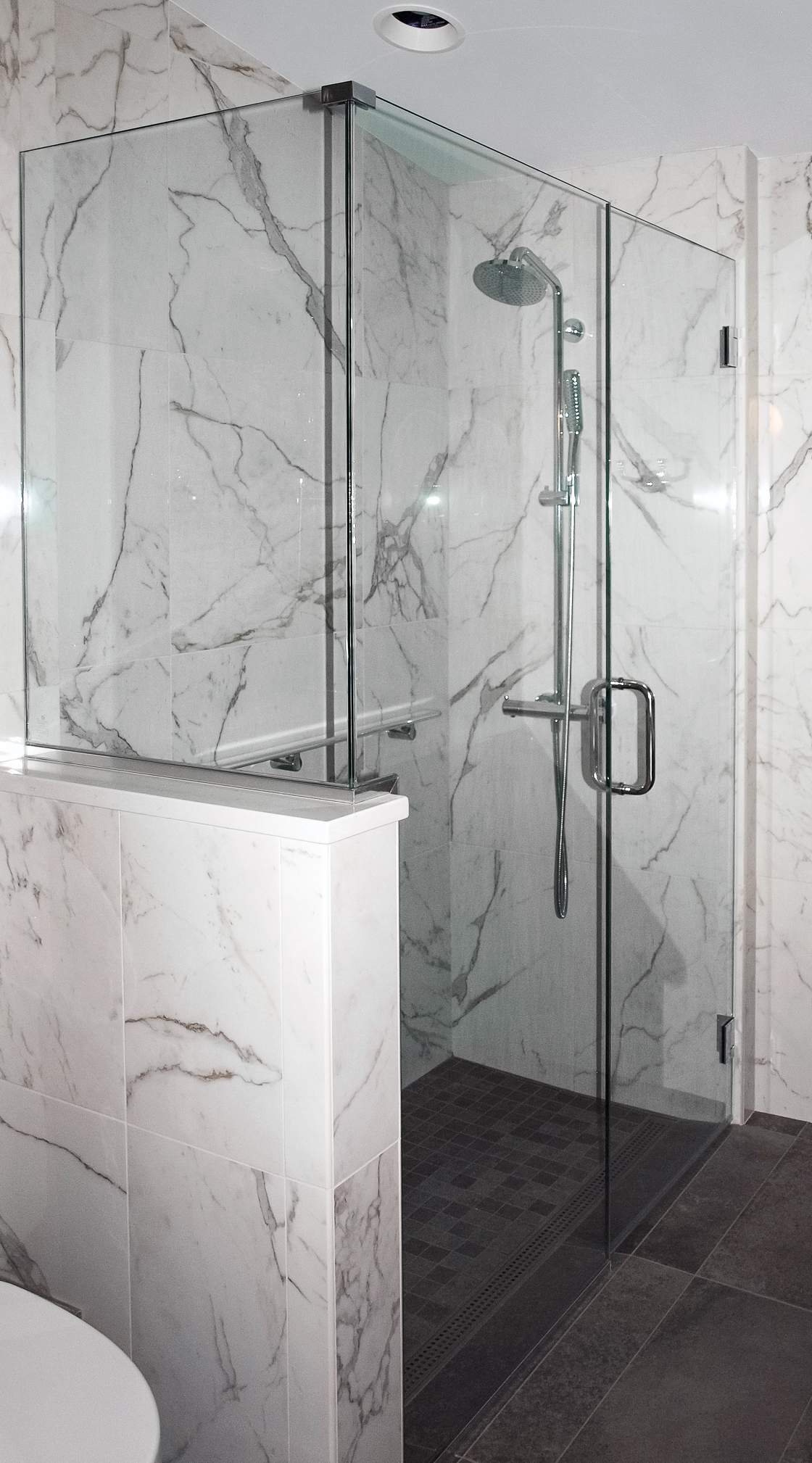 Modern bathrooms are all about clean, sleek lines.  One way to incorporate the look is to install a curbless shower, because they can be designed to make the floor look continuous throughout the bathroom.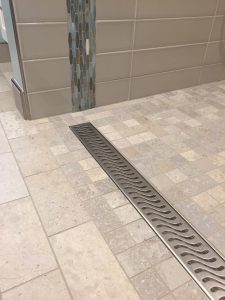 "This type of shower falls perfectly into the 'modern' category," says Normandy Designer Kathryn O'Donovan.  "One of the newer appeals to this shower is incorporating linear drains, which effectively drains the water and reinforces the clean lines you'll find in the rest of the space."  Another advantage of a curbless shower, there's zero tripping hazard; this benefit makes the shower fit for an aging in place and universal design aspect as well.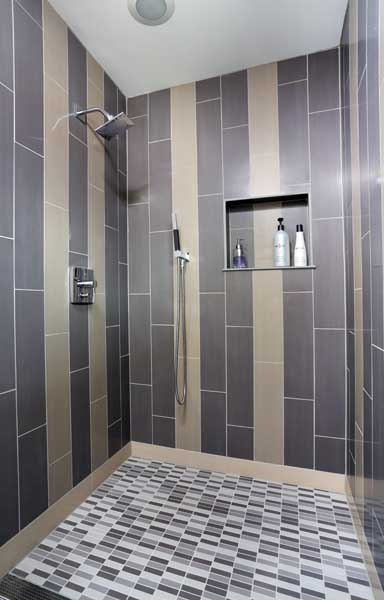 Things to consider for a curbless shower are that ideally the entire bathroom has to be pitched, or at least the shower if it's big enough, to adequately drain the water.  It's also important to still incorporate a door or curtain to prevent water from getting all over the rest of the bathroom.  If you're foregoing the screen or curtain for a doorless shower look, make sure the surrounding materials are all waterproof or you're going to run into trouble quickly.
If you are contemplating changes to your bathroom or thinking about creating a primary bathroom retreat, you can set up a time with a designer to talk about the possibilities. You can also see photos of bathrooms and other remodeling projects in our photo gallery, or follow Normandy Remodeling on Facebook and Instagram for even more home tips and inspiration.