Bathroom Spa Ideas: The Steam Shower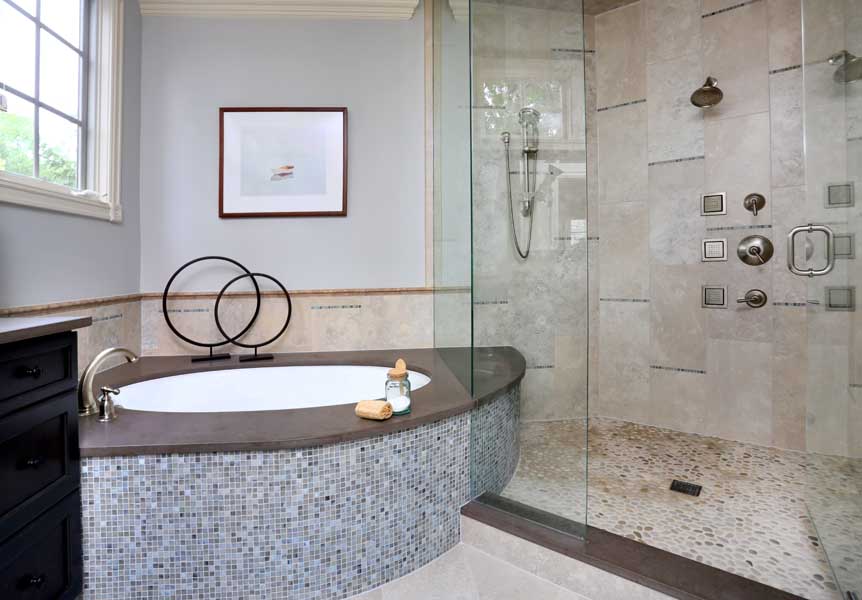 While steam showers are known to herald benefits such as clearing the sinuses and removing toxins from the body, there are some things homeowners need to know before making the investment in their bathroom.
Steam showers are great for furthering the at-home spa experience and can be very relaxing, even therapeutic.  Before you add one to your primary bathroom, there are a few things to keep in mind.
The first issue is to ensure your bathroom has adequate ventilation to eliminate all the steam.  Also, the size of the steam generator should always be determined by a professional to assure it's sufficient for the size of the shower, taking into account the area of exterior walls and other factors.
Another technical element to make sure is in place is having a slightly pitched ceiling so that condensation runs down the sides of the shower.  When choosing material for the shower, porcelain is one of the best routes to go because it's a hard, non-porous option.  Natural stones are very porous and are more susceptible to mold and mildew.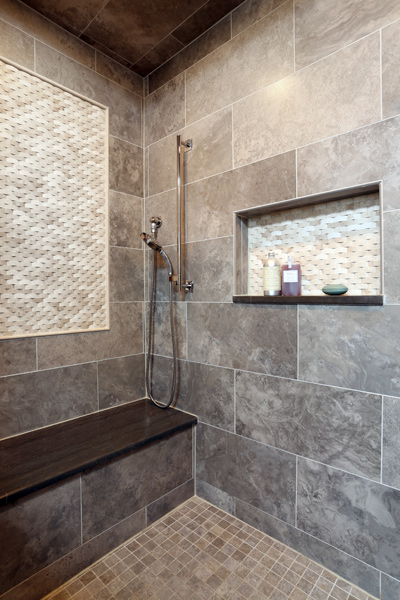 Once you get past technicalities and materials, there are plenty of accessory options like auto-flush for the steam shower and adding aromatic oils to the steam for aromatherapy.  You can include a built-in bench for further relaxation, or even splurge on a heated bench seat to really step up the spa-like experience.
Adding a steam function to your shower is just one more way you can create a spa-inspired experience in your primary bathroom. Learn about all the different options available to upgrade your primary suite at an upcoming workshop, or schedule a time to talk with a designer about your primary bathroom's potential.